Self Storage Rents
By Leah Etling on Apr 19, 2023 in Matrix
Self storage street rates continue to fall off of last year's historic highs each month, according to the latest National Self Storage Report from Yardi® Matrix. However, sector fundamentals remain strong.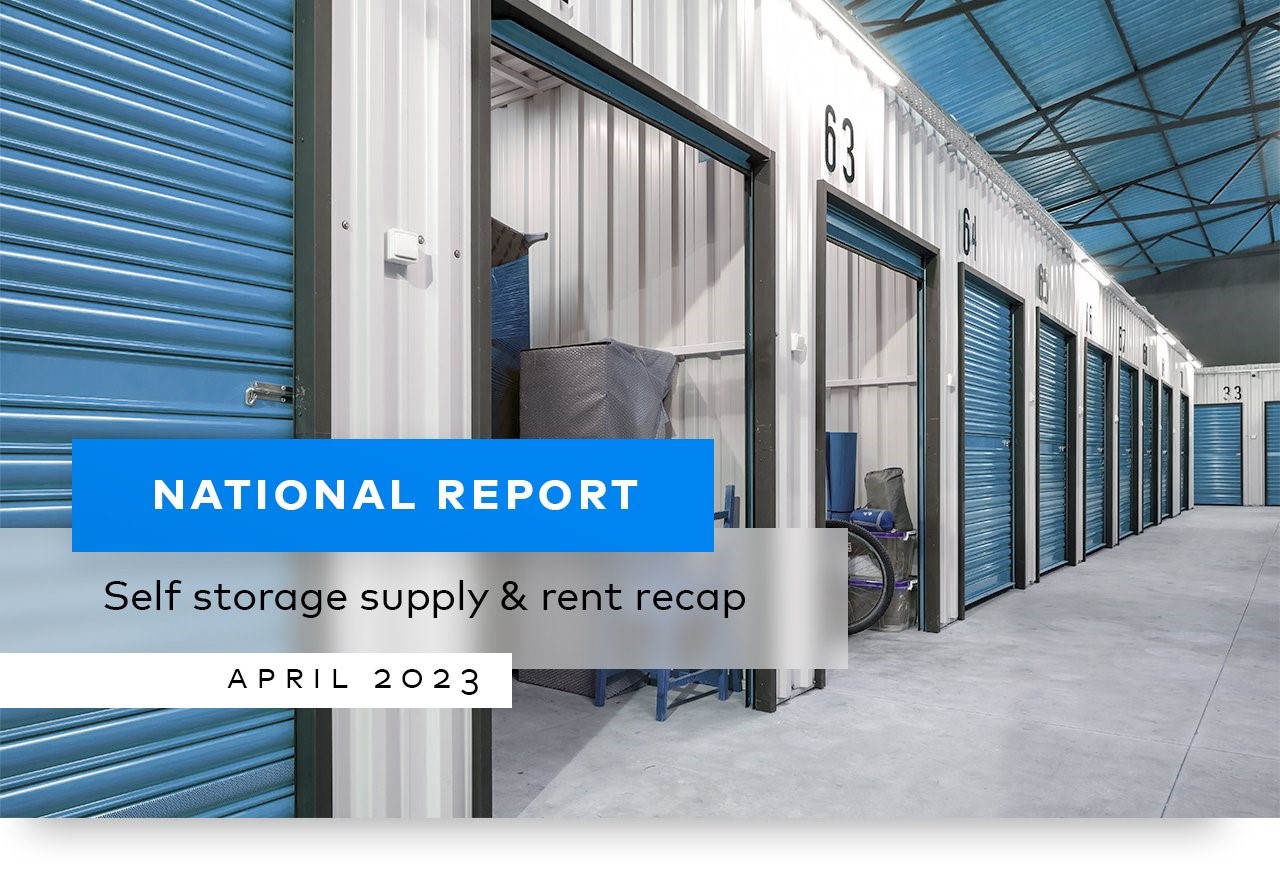 Year-over-year street rate growth was negative in March for the sixth straight month, with national average rates for standard-size 10×10 units down 2.3 percent year-over-year for non-climate-controlled (NON CC) units at $127 and 3.4 percent for climate-controlled (CC) units at $142.
"Although street rates are negative on an annual basis, rates remain relatively steady sequentially, with some unit types and sizes registering increases on a month-over-month basis," say Matrix analysts. "Operators largely remain optimistic about demand despite the volatility in the financial markets because storage performance has repeatedly proven to be stable during times of economic volatility."
Most of Yardi Matrix's top 31 metros recorded negative street rate growth last month compared to March 2022. Year-over-year, rates for 10×10 NON CC units were again negative in the majority of the top metros, with 25 experiencing decreases. Nashville was the only metro with positive YOY rate growth in March for both 10×10 NON CC and CC units, and the only city tracked without a drop in rates for CC units.
Learn more about the state of the self storage sector nationwide.
Yardi Matrix tracks a total of 4,735 self storage properties nationwide in various stages of development — including 817 under construction, 1,896 planned and 656 prospective properties. Matrix also maintains operational profiles for 29,299 completed self storage facilities across the United States, bringing the total data set to 34,034.
Yardi Matrix offers the industry's most comprehensive market intelligence tool for investment professionals, equity investors, lenders and property managers who underwrite and manage investments in commercial real estate. Yardi Matrix covers multifamily, student housing, industrial, office and self storage property types. Email [email protected], call (480) 663-1149 or visit yardimatrix.com to learn more.