Remote Work Impact
By Katrina McDowell on Jun 6, 2023 in Matrix
The impact of remote work on the housing market has been significant. In a webinar by Yardi Matrix, Jeff Adler, Matrix vice president, brought up several notable shifts. The full recording and presentation slides are available online. Let's explore the big-picture impact of remote work on housing and communities.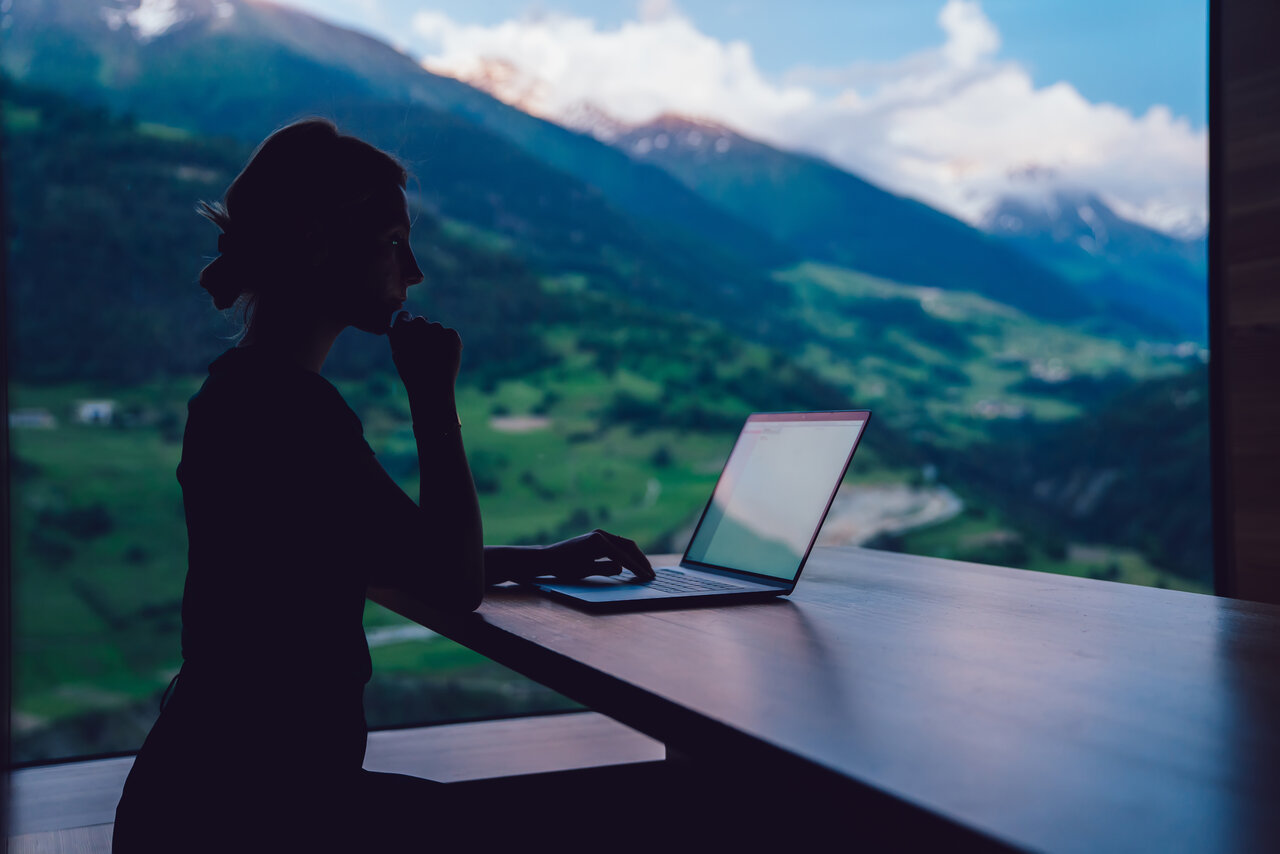 There are myriad cultural changes from the pandemic from an economic standpoint, but one of the most significant transitions is the prevalence of remote work. Working remotely offers more opportunities for household formation. In addition, with remote working becoming more prevalent, some employees are no longer tied to living near the offices. This has increased interest, particularly in suburban areas like Charlotte and Phoenix, where households can enjoy more space, lower living costs and a quieter lifestyle than in urban centers. Additionally, some businesses have chosen to leave high-cost cities for lower-cost ones, such as San Francisco to Austin, New York to the Carolinas and Chicago to Nashville.
"I think Huntsville is a great market for many businesses, but it's just now beginning to have a lot of supply hit," said Adler. "Any place where you got to have a supply response will run through some struggles for the next couple of years as it gets absorbed."
In addition, research found that remote work has led to a surge in household formation, counterbalancing population loss in dense cities. First-time homebuyers are becoming priced out of the market, which encourages renting, especially while mortgage rates are at the highest level in more than 13 years. Household formation could stall as renters move in with family or roommates to cut costs.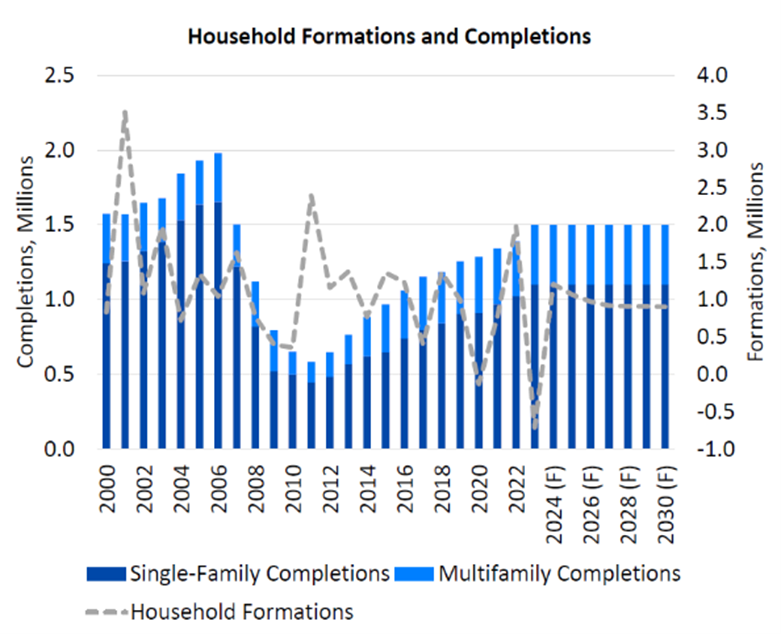 Remote work has given homeowners and renters more flexibility in choosing where to live. This has resulted in shifts in migration patterns. People are moving from expensive cities to more affordable cities like Jacksonville or Raleigh, with better quality of life. The spreading of the population script is another component of household formation.
"Household formation describes a lot of the spreading of the population script, and when we look at this kind of layout, folks who are truly remote went from maybe five percent to 15 to 20 percent," shared Adler.
This movement has pressured housing markets in certain places, driving up prices in popular destinations like Miami. "And that's fueling the beach and mountain towns," says Adler.
The increase in remote work has had varying effects on local economies. While some areas have seen growth and increased economic activity due to an influx of remote workers, others have experienced challenges, mainly if they heavily relied on industries catering primarily to office workers.
According to a New York Times article, amenities and connectivity were important for individuals to move into those more affordable areas. This trend has benefited the housing sector but not office-proximate cafes, gyms or other small businesses. Even individual shoe shiners in NYC have taken hard hits. Penn Station shoe repair owner Nisan Khaimov said he would shine close to 100 shoes each workday before the pandemic. Now he hardly gets to 50 on Tuesdays and Thursdays and even lower on Mondays and Fridays.
Another article in the LA Times says remote work has been primarily white-collared employees from predominately blue states. In contrast, blue-collared employees, some never stopped working during the pandemic, are in red states but with the migration patterns, this could offset some of the growing economic and social divides we have in the U.S.
Because remote work requires more space, single-family housing and build-to-rent segments have increased. Nevertheless, many urban areas experience high rent growth and tight housing markets.
"Even though absorption is positive, supply growth is so high that it keeps a lid on rent growth to decelerate to the lower levels. And then the other big factor is affordability. Some markets had 35 percent rent growth over the years, which is unsustainable, with income only going up so much. So that will keep rent growth to slower levels, even though demand is strong," said Adler.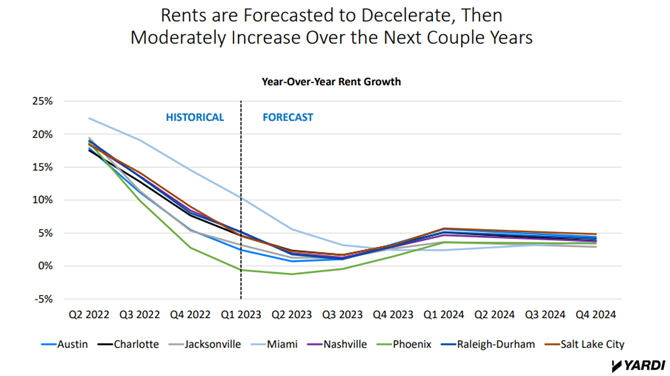 It's important to note that the impact of remote work on the housing market can vary depending on location, local market conditions and broader socioeconomic factors. Consult the experts at Yardi Matrix, and watch the webinar for more insights.