Office Outlook
By Patrick McGregor on Oct 25, 2021 in Matrix
The September jobs report clearly left something to be desired, adding just 194,000 jobs for the month. However, a brighter point is within that number: Nearly half of all of the jobs added in September were in the office-using sector. And, while many more jobs are needed to rebound to pre-pandemic levels, data from the CommercialEdge National Office Report is encouraging.
Nationwide, office vacancy rates continued their slow trickle downward, falling 50 basis points (bps) in September to settle at 14.9%. Moreover, vacancy rates are still up 130 bps year-over-year. At the same time, the national average full-service equivalent listing rate for all office space dropped $0.10 over August figures. Even so, it still represents a 1.2% year-over-year increase.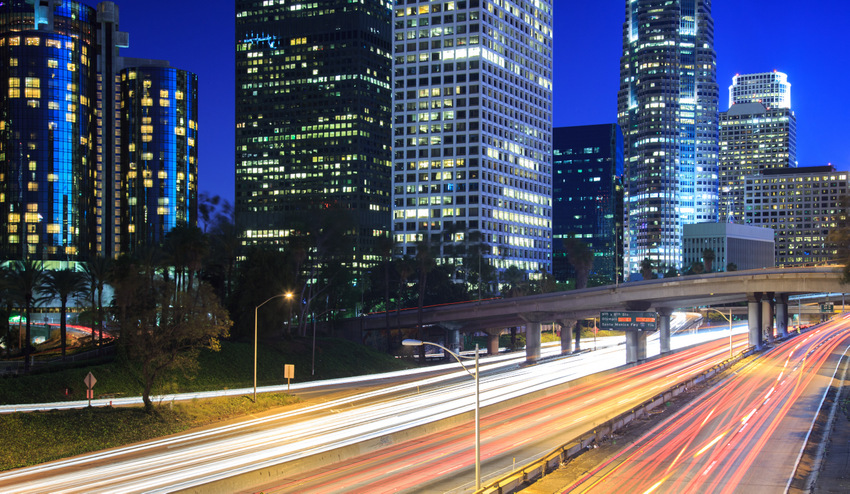 Specifically, 18 of the top 25 markets analyzed experience an increase in listing rates. They were led by Los Angeles and the Bay Area, which saw increases of 8.1% and 6.2% year-over-year, respectively, to $41.62 and $55.79. Meanwhile, listing rates in the Indianapolis office space market cooled ever so slightly over August figures, finishing the month at $21.09 — down 0.29% year-over-year.
However, as the pandemic wanes and becomes more endemic, there are reasons to be optimistic regarding commercial real estate. In particular, big tech companies have been on a buying spree of large and high-profile office buildings. For instance, Google will exercise its purchase option at Hudson Yards in New York City for $2.1 billion; Apple purchased a trio of buildings in Cupertino, Calif., for $450 million; and Amazon continues construction on its $2.5-billion HQ2 headquarters in Northern Virginia. Notably, part of the motivation for purchasing commercial real estate is also driven by record levels of cash reserves at large technology companies. And, historically low interest rates combined with record profits means that commercial real estate is a great place for these companies to put that cash to work.
"While there has been plenty of uncertainty around the extent to which remote work will continue in the post-pandemic world, tech giants have signaled that offices will play a role in their future through the purchase, construction and leasing of office space," CommercialEdge analysts noted in the report.
Likewise, new office construction also continued its declining trend: While many of the currently under-construction projects were set in motion prior to the pandemic, not many new projects have been initiated since it started. In fact, markets that recently delivered new projects are still facing a supply glut as companies have yet to return to the office en masse. As such, this increased supply further adds to market vacancy metrics and, therefore, tempers any willingness to build new offices.
On the transactions side, 2021 is still on track to surpass 2020's volume. So far, $53.3 billion in transactions has been completed through Q3. What's more, with the fourth quarter (which is, historically, the most active) about to begin, transactions only need to reach $8.5 billion to surpass 2020's total of $61.8 billion. As an example, the San Antonio office space market has seen $151 million in transaction volume thus far in 2021, for an average price per square foot of $164. For comparison, last year, the city recorded just $61 million in transactions, averaging $184 per square foot.
To learn more, download the full CommercialEdge Office Monthly.