Senior Living Marketing
By Nik Edlinger on Feb 10, 2020 in Marketing
From clothes to cars to a place to call home, every search now starts online. For senior living providers, that means their community must be easy to find in Google results and on social media. Otherwise, prospects may never discover them.
But how do you rank high on Google? Or get featured in Facebook feeds? What steps should you take to compete online?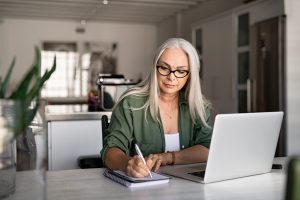 The right digital marketing strategy makes all the difference, but building out a plan – and sticking to it – takes dedicated resources, consistent research and lots of elbow grease. Especially at the start, it's easy to get overwhelmed. Fortunately, senior living providers don't have to go it alone.
Our RENTCafé Reach services help senior living communities get found online. We have senior living marketing experts who take care of search engine optimization, pay-per-click advertising, social media management and more to ensure there are always new prospects knocking.
The way it works is simple. We take the time to understand a community's goals, then formulate a full marketing plan. Senior living providers can opt in for all our services or just one. Either way, we regularly share analytics  and finetune the strategy.
Here's a closer look at how RENTCafé Reach helps communities stand out in today's digital marketplace:
Increased traffic with search engine optimization
What works and what doesn't for SEO rarely stays the same. As soon as the industry catches up with one of Google's algorithm changes, Google switches how search results rank in ways that aren't fully clear.
Yardi is a Google Premier Partner, and our RENTCafé staff work to stay on top of the latest best practices and guidelines. From website audits to content creation to local business listings, we build authority and engagement to keep communities at the top of the search results.
More clicks with pay-per-click advertising
Paid ads on search engines target people with high intent — that is, quality leads. They're typing keyword phrases like "local retirement home" or "best assisted living near me," searches where any senior living provider would want to show up front and center.
Our RENTCafé Reach team members are certified AdWords specialists with years of digital marketing experience. We run ad campaigns based on occupancy needs and then analyze the results to continually improve ROI. Marketing spend is easily managed through a simple dashboard so plans stay within budget.
Engaged prospects with social media posting
Baby boomers are the next generation of senior living residents. They're also unlike any generation of seniors that have come before. They're technology adopters, avid smartphone users and social media posters. In fact, more than 85% of boomers use social media at least once a day, and they're also the fastest-growing age group on Instagram.
The same RENTCafé Reach experts who optimize our clients' sites and run their PPC campaigns also manage the social media side of things. Since we have intimate knowledge of the communities, we can create a personality that builds brand recognition and engages prospective residents.
Greater credibility with reputation management
You may think online reviews are important, but you may not realize just how important they've become. According to research, 84% of people trust online reviews as much as they do personal recommendations. This is even more significant in an industry like senior living where referrals are one of the strongest sources of new move-ins.
Our RENTCafé Reach team monitors reviews, handles potentially negative posts and encourages more positive comments across channels like Google, Yelp and Facebook. We make sure our responses are timely and professional, but we also give clients the opportunity to review, edit or reject the replies  to reflect their brand's voice.
Interested in learning more about RENTCafé Reach? Get in touch to see how we can help your own community expand its digital marketing footprint and draw in new residents.