Retain Residents
By Katrina McDowell on Aug 1, 2023 in Marketing
In today's digital age, online reputation plays a crucial role in the success of property management companies. Positive reviews attract new residents and instill trust and confidence in services. At a recent industry conference, we learned from standout property management company (and valued Yardi client) The Bozzuto Group what strategies and insights are working for them. Let's explore how to manage online reputation to boost reviews and gain efficiencies effectively.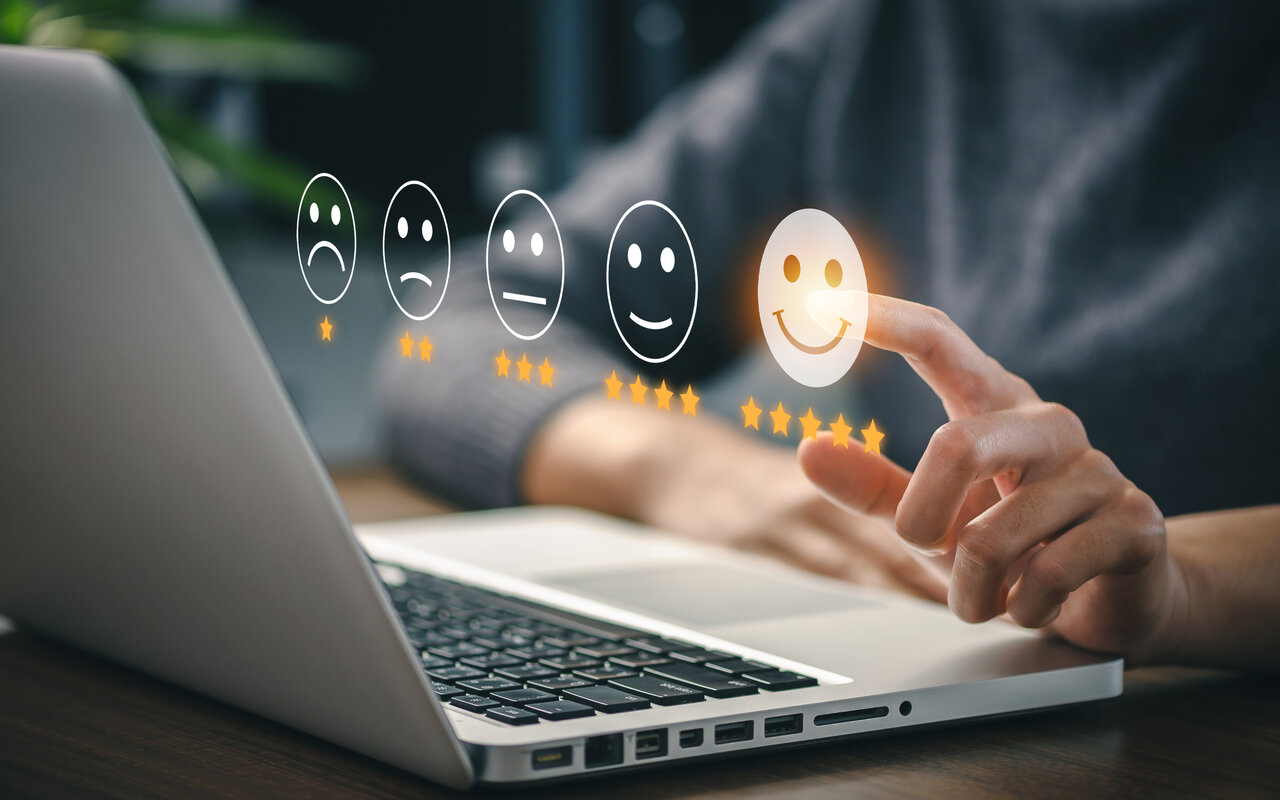 The importance of online reputation is essential in the property management industry. Customer sentiment and experience surveys are heavily relied on to make informed decisions. Data from diverse sources impact reviews. Use more than just Google as a source of information and review data.
Kelley Shannon, Senior Vice President, Marketing and Customer Engagement for The Bozzuto Group, says: "You're only as good as the lowest performing property." With lower scores in metrics of customer satisfaction and loyalty, reputation can be ruined.
Take the time to monitor and respond to reviews on platforms and social media channels. "If they are taking the time to write, you should take the time to respond," she added.
Give teams a goal of ten reviews per month, and in more prominent properties, aim for 15 on various platforms. Set up notifications and promptly respond to both positive and negative feedback. Addressing concerns, resolving issues and showcasing a commitment to customer satisfaction will lead to happier residents and community.
If reviews are negative, look at the positives and aim to keep them going. Communication, friendliness, cleanliness, amenities and availabilities are all part of getting stellar reviews. If vendors or a part of the property management team lives on campus, have them go online and boost some reviews. They can stay anonymous so they do not come across as biased.
When dealing with negative reviews, handle them professionally and constructively. Lead with empathy in a timely response, taking the conversation offline and working towards resolving the issues. Learning from constructive criticism will improve property management services.
Encourage residents or prospects to leave reviews or take surveys. The power of word-of-mouth marketing can influence and attract new residents. Those who just moved in might have a very different survey than those who recently completed a work order in their unit.
"Surveys are the leading indicator of what will happen if you don't take care of it," says Shannon.
Practice proactive reputation management. Look at survey responses and stay consistent with them. Reassure residents with ongoing communication to address concerns before they turn into negative reviews. Offer incentives or rewards programs to motivate residents to share their positive experiences online. Encourage residents to provide updated reviews after specific milestones or positive interactions. Be sure to send follow-up emails to residents thanking them for their feedback on their ongoing experience.
Be sure online profiles are optimized. Accurate and up-to-date information, including contact details, descriptions and high-quality images, is vital for online listings. The benefits of claiming business listings on review websites and leveraging their features are effective. No one wants to lose money. When a business is listed online but has yet to be claimed by the owner, anyone can enter information on that business which can ruin the online reputation.
Property management companies can build community by engaging in social responsibility initiatives. This can be done by supporting local nonprofits or charities, participating in environmental efforts or sponsoring community events. This will build trust and ROI. For example, a local nonprofit in Dallas, TX, does a Lights Out DFW event in the spring and fall seasons to reduce light pollution for birds migrating to the south. The downtown skyscrapers will turn off all non-essential lighting to ensure a darker night sky. Host a lights-out or energy-saving initiative on the property. Residents will surely appreciate the effort, and it will get them to talk online about the event.
As the real estate industry evolves, so do the needs and expectations of residents, prospects and stakeholders. Implementing these strategies provided will boost reviews and enhance overall business success. Companies that adapt to these efficiencies will be better equipped to attract and retain residents.