On Brand
By Geneva Ives on Aug 23, 2019 in Marketing
You've got the location, the amenities, the staff and the software you need to manage your properties. So what's missing? Why are apartments sitting vacant and renewals at an all-time low?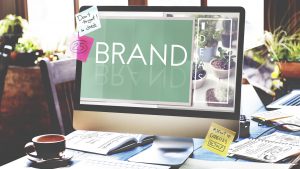 It might be time to reconsider your brand. In this age of customer experience, your brand is critically important. It sets customer expectations for an experience that matches. According to a recent PwC survey, customers are willing to pay as much as 16% more for a better customer experience. Adding weight to that, a Walker study found that by the year 2020, customer experience will overtake price and product as the key brand differentiator.
Executed correctly, your brand will help you get (and keep) more residents, support rent increases and beat the competition. But without a cohesive brand, you can't compete.
In the words of Brenda Studt, VP / Creative Director at Excelsior Creative, an affiliate of The Excelsior Group, "If you don't have a brand strategy, you're building a house without a foundation. It's really just a house of cards." Tweet this.
At TEG's Creative Studio, Brenda helps real estate clients, both residential and commercial, ] build and transform their brands. We asked her to share some property branding tips and tricks with us to help you create better customer experiences, whether you're working on a new lease up or rebranding an existing asset.
What services does TEG's Creative Studio provide?
Brenda: We're a boutique agency with a focus on storytelling for real estate-related business. Our services include branding, digital experience design, print design and marketing strategy. Branding is my favorite. We offer target audience analysis, muse creation, naming, copywriting and brand element creation, including colors, typography and logo design.
What is a brand strategy?
Brenda: I'm sure other people will define it differently, but for us, it's the foundation that informs everything, from the marketing and interior design to the programming and "vibe" of the property, community or portfolio. We're using input from stakeholders, target demographic data and the competitive environment to create a long-term identity for the brand. Some of the tangible deliverables include a name, strong positioning statement and collection of brand attributes.
How do you begin the branding process?
Brenda: One of the first things we do when we partner with a new property or business is to get all the decision-makers in a room so we can have a collaborative conversation about brand positioning. You want to be as upfront as possible to avoid getting derailed further along the process. We review the competitive environment and walk everyone through a plotting exercise. The questions change depending on the group, but we ask ourselves things like, "Do we want to be traditional or progressive? Do we want to use a formal tone or a casual tone?"
Are there any immediate outcomes?
Brenda: Yes, after our initial brand meetings – once we've nailed down who we want to appeal to, what the vibe of the property is and what it isn't – we usually walk away with a muse. A muse is a humanized brand persona we can use to make decisions. I always use the name Jojo as an example. Let's say we're discussing whether a property should have a golf simulator or a sauna. Or even something as basic as whether it should be painted gray or orange. We all know what we want, but what does Jojo want? Our muse helps us stay focused on the customer, rather than ourselves.
How does your brand impact your marketing ROI?
Brenda: A lot of branding conversations are understandably about eliciting an emotional response, but there are marketing success stories that demonstrate very real ROI as well. Multiple studies have shown that customers are willing to pay more for a better experience. With a solid brand that speaks to your customer, your rent can be a little higher. All things being equal, people are going to pay more to move into a place that feels welcoming and right to them. They're going to say, "This is where I want to be, and my people are going to be here." It's worth an extra $100 or whatever amount.
As a real-life example, one of the first new developments I helped brand  was located on a transitional site. It connected two neighborhoods back together, and as part of the process, we created a new, revitalized brand experience. We brought something to the Minneapolis market that no one was doing. No one was offering experiential/lifestyle leasing websites for apartments, and here we developed a experience that was high-touch and high-service, online and in person. Ultimately, it was successful for everyone involved, and the asset ended up selling at a record-breaking price for the area.
Does your brand have a lasting impact beyond the initial sale?
Brenda: Yes, building a strong brand also creates brand ambassadors among your team and residents. They relate to your brand and feel at home with you. These are the people who promote and contribute to your culture. If they're renters, they drive ROI because they keep coming back to renew with you or rent at other properties in your portfolio. Strong brand ambassadors also drive referrals.
What happens when a brand doesn't work?
Brenda: I think everyone knows the answer to that. We've all walked into a space – whether it's an apartment building, hotel or retail store – that just doesn't feel right. Maybe the interior is out of sync with the amenities or the level of service doesn't match the expectations set by the website. The dots just aren't connecting, you know? These places don't have staying power.
How can a business with a smaller budget make a big branding impact?
Brenda: Understandably, not every property management business has the marketing budget or time to spend on branding that they'd like. But there are still ways to have an impact. We like to use the term COPE – create once, publish everywhere. Figure out what you can put your budget toward that you will get multiple uses from. Things like logos, client stories and property videos can be used across multiple channels.
Once you've got your brand identity, what's next? Today, a great customer experience begins online. Watch this video to see how Brenda and the Creative Studio Team at The Excelsior Group create a better online experience for prospects. Then download our ebook, "8 Do's & Don'ts of Property Marketing Websites," to learn how to set your brand apart in an increasingly competitive digital marketplace.