Fitness Trends 2022
By Erica Rascón on Jan 3, 2022 in Marketing
With the new year here, you can expect an influx of interest in your fitness amenities. Prepare your space and gym calendar for creative, fun and forward-thinking fitness opportunities. You can appeal to prospects who are seeking a fresh start as well as existing renters.
Refresh your fitness center offerings
Among New Year resolutions, wellness goals top the list. Whether it's someone pursuing a healthier lifestyle or the fitness fanatic seeking greater gains, your gym is a tool for resident satisfaction.
For the greatest satisfaction, regularly refresh your offerings. Without new and exciting options year-round, you'll experience periods of frequent use and periods of gathering cobwebs.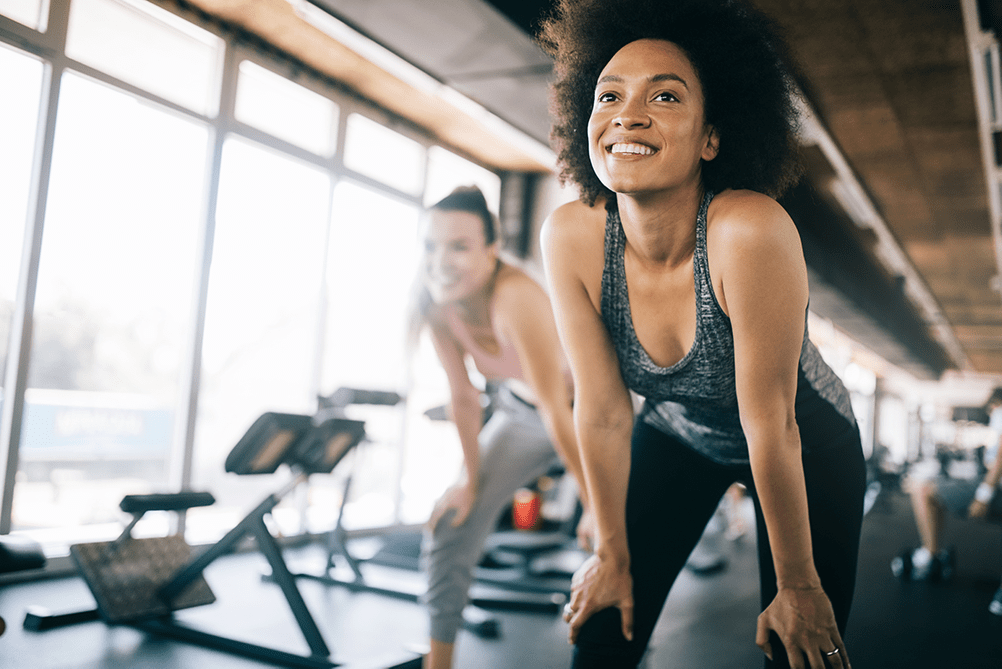 For exciting fitness ideas, take inspiration from these fitness trends for 2022.
Fitness industry trends for 2022
1. Hybrid classes Offering in-person, virtual live stream, and on-demand recordings is a great way to appeal to busy renters. The array of options gives them the opportunity to work out in any manner and at any time.
Follow-along videos are also a creative way to disperse crowds at the fitness center. When renters know they can access guided classes online, there is no need to max out in-person classes.
2. Sync with wellness trackers If you're renovating, adding or updating your equipment, seek options that correspond with multiple fitness trackers. This feature makes coming to your gym an integrated part of residents' wellness plan.
3. Outdoor classes Outdoor classes offer a convenient way for residents to exercise in a well-ventilated space. Additions such as solar sails and fans can extend the usefulness of your outdoor fitness area.
4. Love low-impact options Consider using the community pool to offer low-impact cardio and strengthening options. Buoyancy is a great tool for renters who are new to movement, suffer from joint pain, or are recovering from an injury.
Other great low-impact workouts include restorative and yin yoga, Pilates, qigong and tai chi.
5. Mindful queues and speech Renters will expect serious efforts towards inclusivity, body positivity and gender-neutral cueing. These mindful techniques create workout spaces that feel safe and welcoming for all renters.
New to intentionally inclusive practices? Begin with these quick inclusive environment tips.
6. Bring in the ZUU If your residents love the benefits of HITT, ZUU is a new approach that efficiently torches calories. Fueled by primal movements, ZUU integrates bodyweight, cardio, functional movement and mobility training. ZUU and ZUU-inspired trainers are gaining popularity throughout the United States and Australia.
7. Off-site fun Want to build community while adding exciting options for residents? Explore off-site fitness options. Consider group offerings for pet walking, skating, surfing, hiking, biking and even fitness retreats.
8. Host private teachers One-on-one learning opportunities have increased in popularity since the pandemic. The personalized approach to fitness appeals to renters who are exploring a new fitness genre, avoiding crowds or simply looking for detailed guidance.
Promote loyalty through movement
When your gym calendar is packed with engaging opportunities, residents will see the true value of the fitness center amenity. They will also have more opportunities to develop camaraderie amongst neighbors, an essential tool for resident retention.
Read how Yardi Concierge makes it easy for residents to book amenities online.