2022 Design Trends
By Elle Schantz on Jul 26, 2022 in Marketing
Figuring out how to best design your website can be a daunting task. This summer, REACH by RentCafe surveyed more than 12,000 people on RentCafe.com to learn more about their website design preferences.

Read on to see the survey results and learn more about the most popular website design trends of 2022.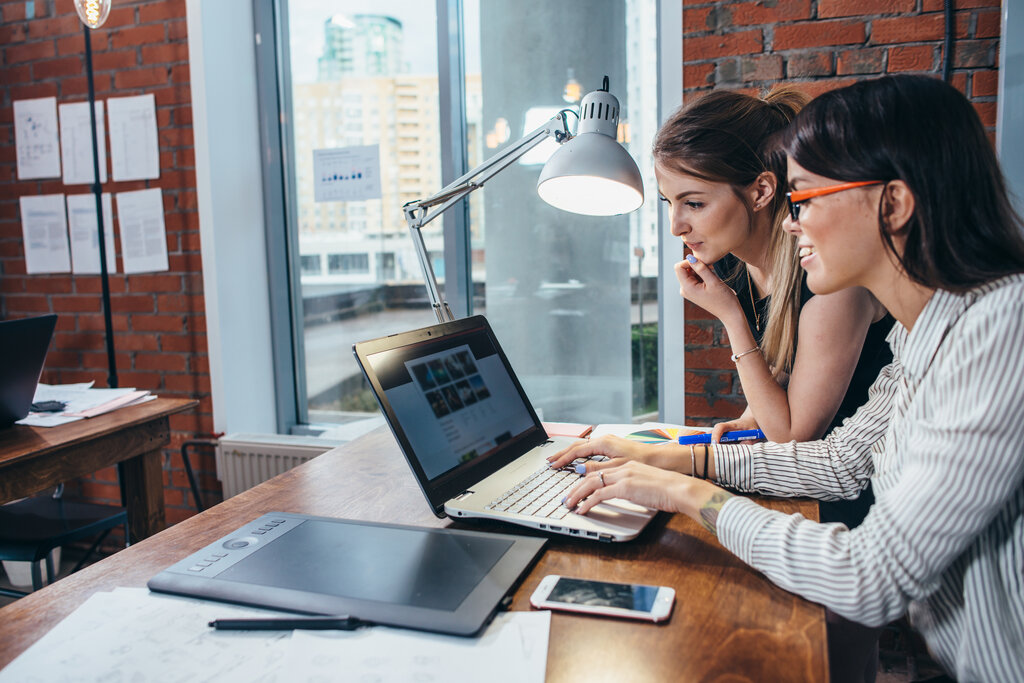 Survey says…
Which color schemes do you prefer?
Calm and soothing: 73.5%
Dark and moody: 15.2%
Vibrant and bold: 11.3%
Which two design concepts do you prefer?
Soft, curved edges and shapes: 33.6%
Plant or earth-inspired prints: 21.4%
Subtle textures: 20.1%
Sharp geometric shapes: 15.8%
Colorful floral patterns: 9.2%
How would you decorate your apartment?
Clean and minimal. I like things calm, simple and purposeful: 59%
Dark backgrounds and a roaring fireplace. I love a cozy library vibe: 16%
Romantic countryside. I want to feel like I'm in a whimsical cottage: 15.7%
Lots of patterns and colors. I like to bring laughter to life, the more the merrier: 9.3%
I'd be most excited to live in an apartment that:
Embraces a soft, relaxing atmosphere with calm colors: 47%
Is sleek and modern: 29.5%
Emphasizes sustainability in the design: 12%
Has chic outdoor spaces: 11.5%
When viewing a design, how do you want to feel?
Calm: 68.6%
Excited: 14.2%
Intrigued: 13.5%
Amused: 3.6%
Japandi and minimalism
Kicking off the top design trends of 2022 is Japandi. Neha Marathe, design manager at REACH, defines Japandi as a hybrid that's "a brilliant fusion of Japanese and Scandinavian styles which are anchored in minimalism, clean lines and neutral colors." Japandi design celebrates a blend of simplicity, functionality and intentionality, and it's on the rise. In fact, between 2020 and 2021, Google searches for Japandi increased by 1,217%.
An important element of Japandi is minimalism, which celebrates clean lines and uncluttered surfaces while avoiding excessive ornamentation. More and more, people are gravitating towards this pure, direct design trend.
In our survey, minimalism is ranked as the number one way people want to decorate their apartment. In fact, 59% of survey-takers say they prefer things clean and minimal.
Soft and calm colors
An interesting complement to the Japandi and minimalism syles is the rising popularity of soft and calm colors.
In our survey, 73.5% of renters prefer a calm and soothing color scheme, while 47% say they'd be most excited to live in an apartment that embraces a soft, relaxing atmosphere with calm colors.
The main takeaway? People want to feel at peace in their spaces. Current website design trends are reflecting this. Soft, relaxing and clean colors and designs are on the rise.
Dark academia
Picture this: You're sitting in the Hogwarts library surrounded by ornate wooden furniture. You're cozy and content, snuggled up on a dark, velvet chair reading your favorite book in front of a roaring fireplace while, outside, rain dribbles down the windowpanes. I give you … dark academia!
This trending style is promoted by lovers of literature and art, and at its core, dark academia evokes mystery, grandeur, gloom and drama. This design trend emphasizes dark browns, crimsons and purples paired with material like heavy fabrics and dark wood.
Searches for dark academia saw a 405% one-year increase in search volume between 2020 and 2021. It is also the second most popular way to decorate an apartment. Per our survey, 16% of renters want dark backgrounds and a roaring fireplace, saying they love a cozy library vibe, and 15% like dark and moody color schemes.
Tips for your website design
Incorporate calm and cool colors
When viewing a design, 68.8% of survey participants want to feel calm. To do this, incorporate soft and calming colors into your website. Marathe recommends adding "soothing color palettes like blue, green, beige or ivory to create a feeling of trust so the visitors can sense professionalism through visual interpretation of an elegant color scheme." For some inspiration, check out Benjamin Moore's Color Trends of 2022.
Marathe also adds that when using a website, "the goal is for the users to find relevant information as quickly as possible without distractions." With this in mind, incorporate minimalist design techniques to highlight key information on your website and combat any clutter. To do this, choose neutral color palettes paired with vivid pictures and deeper tones.
Experiment with dark tones
If dark academia intrigues you, you might want to create interesting visuals on your website by playing with different dark tones and textures. You can complement these designs with sharp, elegant photographs. This can be a successful way to create an aesthetically appealing website, but make sure to remain ADA compliant when using these darker tones. Remember that normal text requires at least a 4.5:1 contrast ratio with the background to be accessible.
If you want to learn even more, check out these website tips for designing for Gen Z.
Professional website design
Designing the perfect website can be overwhelming, but professional web design experts can help! Work with REACH by RentCafe, our full-service digital marketing agency, to create everything from websites and floor plans to logos and ads. Click here to see examples of RentCafe template sites and custom sites. Happy designing!