China's Digital Future
By Yardi Blog Staff on Apr 30, 2020 in Global
China is home to some of the world's largest tech unicorns and a host of smaller companies, which are producing technology with an impact on the real estate landscape through e-commerce, smart cities and building technology. And these themes have emerged in tandem with the well-known drivers of the Chinese real estate market.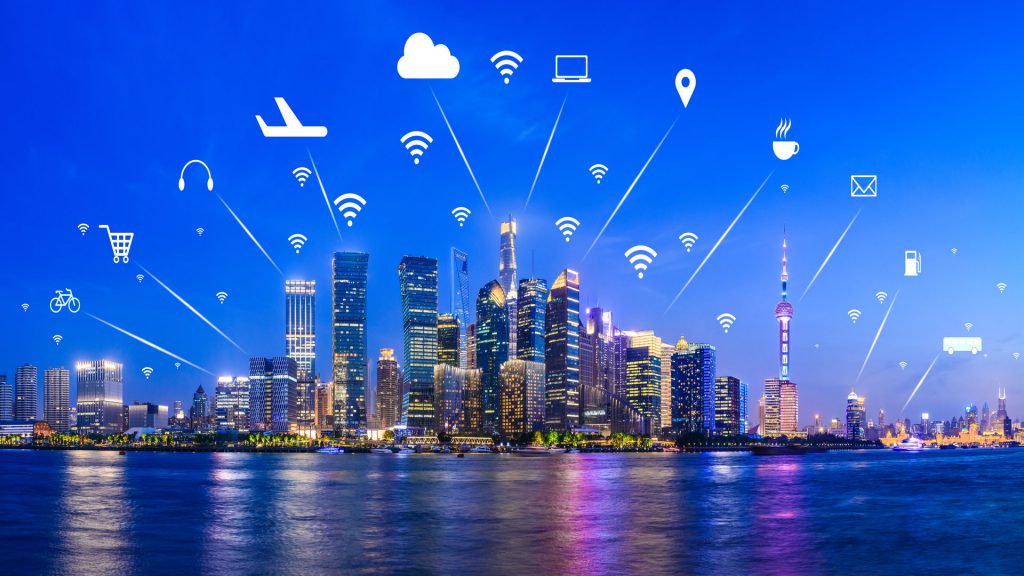 China will continue to experience rapid rates of urbanization and gentrification over the next decade, which will drive changes in demand and rates of consumption. There is pent-up demand for a better quality of life – cleaner, less congested streets and better housing – which also plays to wider concerns about sustainability and the environment.
The poor air quality in large Chinese cities is driving developers to find innovative ways to improve the air quality in their buildings – technology can enable all of this. Smart city initiatives, such as those launched by Alibaba, should reduce congestion and pollution.
China's connected cities will be about providing a seamless handoff between a complex and comprehensive set of apps. No single company will do everything, hence a platform where task and role-based apps can work together to solve problems and deliver a user experience that is seamless is the most likely outcome. Companies that deliver operating systems, such as
Microsoft, Apple, Google and Tencent, are working hard on that seamless data handover, but it is not easy. Data privacy, security and governance all overlap and often conflict.
Data means insight
China retail has been relatively resilient to the effects of e-commerce, not least because much retail development post-dates the emergence of online shopping. China's tradition of transport node-centered mixed-use development, which follows its community culture, is more than just a place to shop, but a space to gather and eat.
This intersection of work, rest and play demands that seamless handoff between many functional based apps. It has also been an area where landlords are challenged to optimize tenant mix.
With more insight into behaviors and use, space allocation, category zones and adjacencies can be adjusted to optimize revenue and return visits.
Location-based data is king, and in China you have more sources than just cell phone data. As wages rise and traffic gets more congested, the last mile of delivery is both more in demand and more demanding, with an expectation for instant or same-day delivery in most Chinese cities.
COVID-19 has tested supply chains and proven that a more local and location-based approach can work. While logistics might seem the least glamorous property sector, it is actually one of the most innovative. Developers are investing in tech to make their warehouses run more smoothly to better serve the world's most demanding consumers.
Data handling
The advent of big data means data governance is something most companies have just figured out they need to deal with, and most are doing it poorly. It goes hand in hand with cybersecurity and data privacy. That is a mixed up and conflicted space that can be difficult to navigate.
China's surveillance and social credit systems will have a major impact on cities, communities and buildings in ways that are both altruistic and sinister. There are benefits for all at a cost to the individual. Not just in China but everywhere, mobile apps have lured us into a world where we give up some privacy for a benefit. No one knows where this will lead, but we are likely to first see the impact in China.
Editor's note: This piece originally appeared in PERE as part of a special report on the post-pandemic future of real estate investment in China. Bernie Devine is regional director of Yardi APAC.