Change Management
By Erica Rascón on Nov 5, 2021 in Global
An amalgamation of several housing firms presented a unique challenge for one of Canada's largest social housing providers. Each faction brought its own technology, workflows and data. After nearly two decades of managing disparate systems, it was time for a change.
Host Tarun George, manager of Strategic Partnerships and Development, Ontario Non-profit Housing Association (ONPHA) led the Rethinking Social Housing Technology webinar. He was joined by panelists Luisa Andrews, vice president, Information Technology Services, Toronto Community Housing Corporation (TCHC) and Nick Davis, vice president, Professional Services, Yardi.
The group discussed the challenges of bringing outdated systems into the modern age of integration, automation and simplicity in social housing technology.
United but disparate
TCHC was founded in 2002 after the amalgamation of other housing organizations. To manage its 110,000 residents across more than 2,100 buildings, TCHC relied on a piecemeal arrangement of technologies. At that time, employees struggled to see an integrated picture of the new organization. Over the next 16 years, frustrations mounted over inefficiencies and inconsistencies.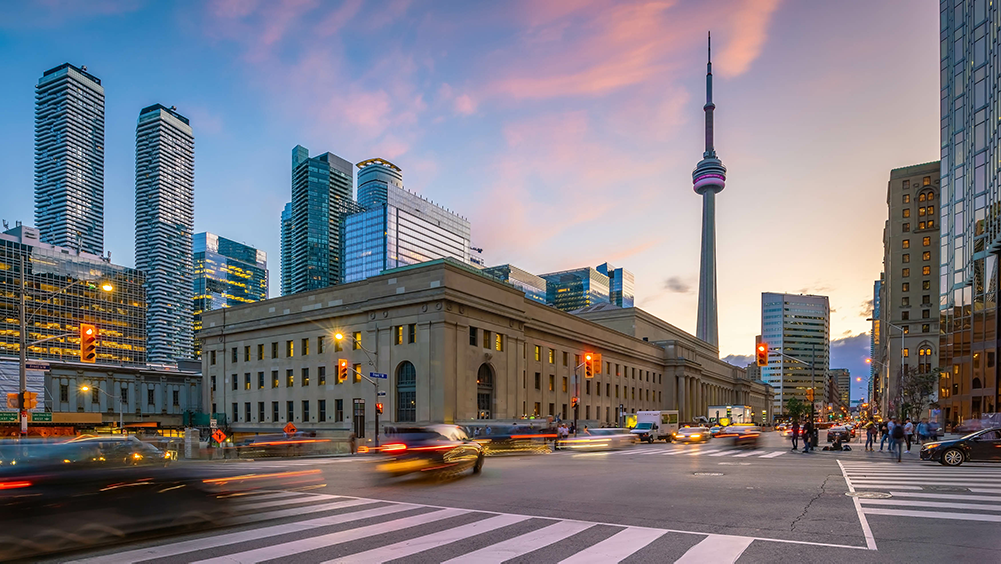 Andrews joined the organization in 2018. She noted, "at that time, the technologies didn't meet our emerging needs, so TCHC worked with developers to create custom solutions. There were a few attempts at accounting upgrades but there was no application portfolio strategy."
Andrews' mission was to bring change that would help the organization thrive.
Transformation begins at TCHC
TCHC intensified its search for integrated and scalable property management technology.
TCHC identified Yardi Voyager Social Housing as the best fit for their accounting and operational needs across their entire organization. To simplify their energy management strategy, they selected YES Energy. Adapting RentCafe Social Housing's tenant portal, which would meet residents' expectations for virtual communication and rent collection, is in TCHC's future vision "It wasn't just a tech transformation. It was a business transformation. It was about delivering better services to the tenant, empowering employees and enhancing security," recalled Andrews.
Across several months, they captured detailed processes, data and reporting. They spoke with teams on the ground to better understand precisely what was needed. TCHC also ensured that the project stayed within the scope of the project.
Staying focused was key. Davis encouraged organizations going through restructuring to stay on scope and not get distracted by new tools that they haven't laid the foundations for yet.
"It can be so tempting to wander off the tracks. There's so much great tech, so many shiny new features," laughed Davis. "But we laid the foundation, stayed on the rails. So, when everyone is ready for the new features, we'll get the full advantages."
Andrews and Davis outlined key points for managers to consider during operations changes.
Research the software provider's reputation and client base within your industry. Get references and ask questions. "You marry your software vendor and divorce is expensive," said Andrews. "You need a solid, open, transparent relationship with them."
Select technology that meets your current demands and is capable of scaling with you.
Ensure that the software provider has a vision, a roadmap and is continually looking to enhance their offerings.
Expect complexities around data conversion and turnover. You might need additional expertise, so have a strategy in place with HR and procurement to obtain it.
Have strong executive sponsorship who see the need for change. Don't take on a transformation without committed, honest sponsorship.
Three months before the first go-live for the finance team, the pandemic hit North America. TCHC had worked in the same room with Yardi to implement the change. Navigating the pandemic slowed down the process and shifted how the teams collaborated.
The shift to the Yardi Voyager Social Housing Suite offered TCHC secure online portals that improved staff the flexibility to operate in a remote environment.
"Launching finance first helped," Andrews said, because team members were well versed in their workflows and seasoned in their fields. "It's sink or swim with them. We dog paddled for a while," Andrews smiled. "And we've made it."
Continued refinement to scale a business with confidence
TCHC is well into its implementation. Andrews, Davis and their teams have learned much along the way.
"Tech is never the root cause of a project failure," stated Andrews. "The failure is not selecting the right software to meet your needs. Define your requirements upfront."
She also advised other organizations to continually assess their team and its ability to adapt to something new. "Great technology that's too complex for the organization, will be a failure. There really is a thing as too much solution, and it can lead to failure but it's not a technology issue."
Passing 28 months into the TCHC projects, Davis reminds audiences that restructuring "is a marathon not a sprint." It's priceless to take the time necessary to establish solid workflows and clean data.
Visit the Yardi Social Housing Suite web page to learn more about how technology can support your organization.