A Complex Challenge
By Yardi Blog Staff on Jan 5, 2023 in Global
Contraction in the proptech universe won't be driven just by competition, consolidation or economic challenges, but also by compliance. That's the top takeaway from a recent webinar hosted by Yardi's Asia Pacific team.
Bernie Devine, Yardi's Senior Regional Director for Asia Pacific, sat down with Kevin Yardi, Vice President of Yardi, for the final installment of Proptech Insights for 2022.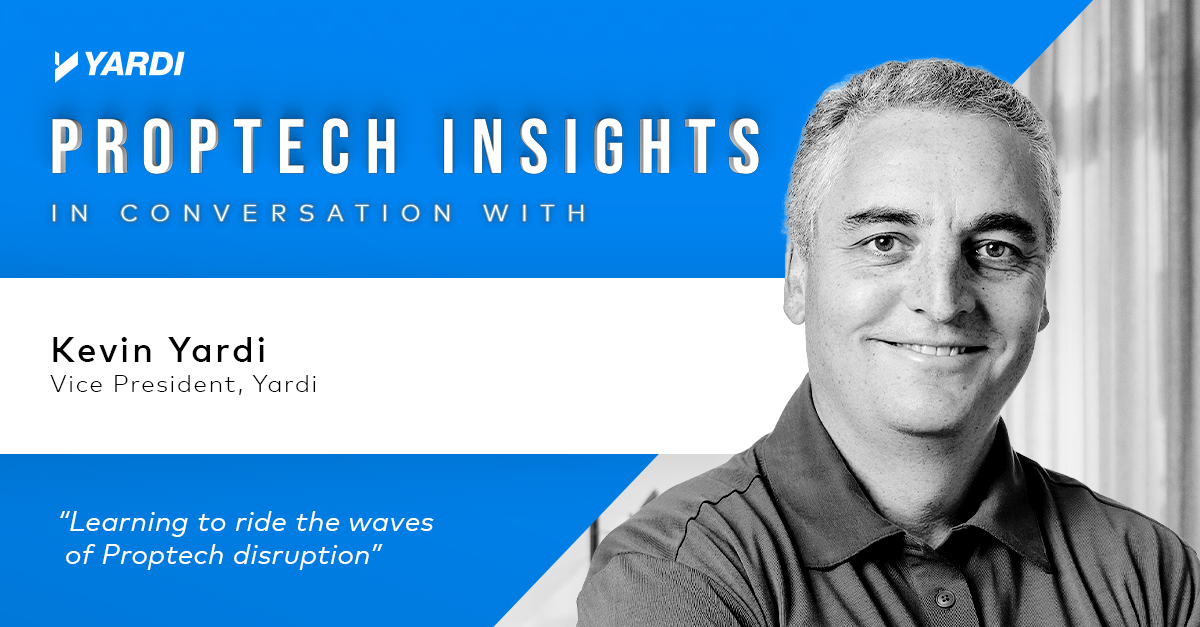 Kevin Yardi interfaces with some of the world's largest real estate companies and has observed a shift in the proptech conversation as 2023 begins.
The latest Metaprop Global PropTech Confidence Index, which has been a barometer of health for the burgeoning proptech industry since 2016, recorded its lowest investor confidence score to date. Confidence plummeted to 5.8 out of 10, down from its all time high of 9.3 just six months prior.
While a "handful" of proptech companies are receiving "big cheques" a "long, long tail" is the recipient of far smaller investments, Kevin noted. Expect that long tail get much shorter, Kevin predicted, as the screws of regulation tighten over the next two or three years.
Regulation is expected to ramp up across the Asia Pacific. Following a series of high-profile data breaches, the Australian Government is considering tougher financial penalties with fines up to AU$50 million. Japan's laws governing the protection of data has been strengthened to match the gold standard of data protection regulation, the European Union's GDPR. And China's new data privacy legislation influences more than a billion internet users.
Bernie suggested these moves signal a future model where consumers "containerise" their personal data and make it available on a "permission-only basis". Real estate companies will be required to rethink every element of their business process, he warned.
Kevin agreed. "You have to understand what data you have, why you are holding it, and how long you are holding it for. Those seem like straightforward questions. But if the data is sitting in all sorts of systems for reasons unknown it can be a challenging thing to start digging through."
Compliance is a "large, growing and challenging topic" for every company in the proptech ecosystem, but especially those operating at a small scale, Kevin added. "It is challenging for a small company to have the apparatus, the technical security teams, the folks who understand compliance and GDPR." Real estate customers are reassessing their appetite to absorb the risk.
Overlay that with the "operational technology data" collected by everything from "light switches and heat sensors" and "it gets pretty complex because your level of security needs to be much higher," Bernie added.
Yardi has been looking after client data for more than 22 years. Supporting more than two billion square meters of assets and US$6 trillion of assets under management, Yardi has a global footprint and products used in 80 countries. Even with a dedicated global compliance team to mitigate risk and enhance confidence, it's "not always straight forward," said Kevin. "Some regulatory bodies may be in conflict with each other. It takes vigilance and ongoing coordination."
So, what can we expect in 2023?
The pair expect further aggregation to force companies to streamline their business operations and elevate their compliance processes. "Manual processes and Excel are really hard to scale and tend to be more and more error prone as a portfolio goes from 10 properties to 100 to 1,000 to 5,000," Kevin concluded.
Check out the previous episodes of Yardi's Proptech Insights webinar series