Supporting the Community
By Erica Rascón on Nov 30, 2018 in Giving
To jumpstart the giving season, Yardi Atlanta Charity Committee recently released an overview of the year's philanthropic efforts. The grants demonstrate Yardi's mission to "take care of our communities" in action!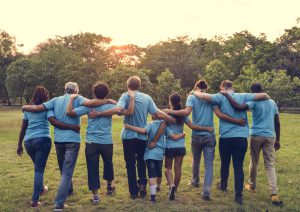 The following 15 nonprofits received support from Yardi Atlanta in 2018.
March of Dimes
March of Dimes programs educate medical professionals to ensure that moms and babies get the best care available. The organization also helps families with newborns who are facing medical challenges. Several Yardi Atlanta team members participated in the annual March for Babies walk, hosted by March of Dimes. Yardi corporate also matched donations made to the organization.
Mimosa Elementary School
Mimosa Elementary is a Title 1 school of about 800 students. Located within an Economic Opportunity Zone, nearly 95 percent of parents' incomes fall below the poverty line. Despite its difficulties, the dedicated school staff and Yardi team members work together to help students succeed. Recent initiatives included a backpack drive and courtyard cleanup. This year's donation focused on improving the reading levels of third graders. Studies suggest that third grade literacy increases high school graduation rates.
Camp Twin Lakes
Camp Twin Lakes is a nonprofit with locations in Rutledge, Winder, and Warm Springs, GA. Camp excursions and activities provide fun developmental opportunities for children facing serious illnesses and disabilities. Kids can also experience the fun through the Campers to Go program, which takes interactive experiences to children's hospitals throughout the state. Camp Twin Lakes continues its strong relationship with Yardi Atlanta. Through the Camper Scholarship Program, Yardi empowered 27 kids to attend camp.
Make-A-Wish Georgia
Never underestimate the power of a dream fulfilled! The national Make-A-Wish Foundation grants wishes for children facing life-threatening illnesses. Granting a wish brings hope! And a positive attitude can help to battle illness and improve quality of life. Yardi's donation enabled 406 critically ill children to watch their dreams come true.
Atlanta Humane Society
The Atlanta Humane Society, a no-kill shelter, serves about 30,000 animals each year. Animals receive medical assistance as well as the opportunity to find a forever home with local families. Yardi's contribution paid for 5,000 surgeries for rescued animals.
Atlanta Community Food Bank
In northwest Georgia, 1 in 5 children face food insecurity. Atlanta Community Food Bank aims to end food insecurity for families in need. Yardi's donation supported mobile units that meet immediate demand for nutritious food in homes and at schools. While on site, staff members help residents complete screenings for longer-term assistance programs.
Marcus and Sharon Gunter Foundation (MSG Foundation)
Hunger adversely affects health outcomes as well as a person's quality of life. The MSG Foundation serves families, children and seniors facing hunger in Cumming, Ga. With Yardi's support, recipients receive aid through a monthly grocery supplementation program. School-aged children are eligible for Bags of Love, which provides sack lunches to kids during school breaks.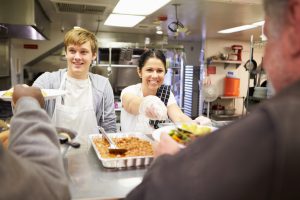 Atlanta Children's Shelter
Atlanta Children's Shelter aims to end family homelessness in Georgia. The organization also offers therapeutic programming to facilitate recovery from trauma. Yardi Atlanta's donation was allotted to the STEAM program, which helps homeless children reach developmental and academic milestones.
Foster Care Support Foundation
More than 8,000 children rely on foster services in Georgia.  Children can escape abuse and neglect through Foster Care Support Foundation. The organization supplies essential items for foster parents and their families. Yardi's donation provided 90 children with necessities such as clothing, books and basic care items. The contribution minimizes financial strain for foster families. Yardi's donation also supports the mentorship program that helps teens in foster care navigate their journey towards adulthood.
Lost-n-Found
Sexual minority youth compose more than 40 percent of homeless youth in Atlanta. Lost-n-Found Youth strives to end homelessness for young members of the LGBTQ community. The nonprofit offers housing and counseling services to those in need. In addition to financial donations such as Yardi's, Lost-n-Found Youth provides services through thrift shop revenues.
The Drake House
The Drake House coordinates housing for single mothers facing homelessness in north metro Atlanta. The organization helps families stay in the communities where they originally lived to continue attending school and working. With the help of sponsors like Yardi, the organization guides women towards financial stability. The Drake House assists women in securing employment (or an improvement in employment) and permanent housing.
Southern Crescent Habitat for Humanity
Habitat for Humanity is internationally respected for its homeownership programs and home-building projects. These homes provide safe shelter for low-income families. Yardi's contribution supports the Habitat Critical Repairs Program for the homes of hardworking, low-income families in Henry, Clayton and Fayette counties.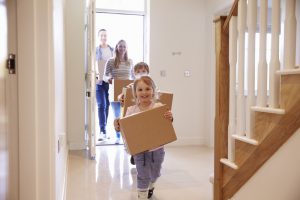 Erin's Hope for Friends
Youth with autism may face challenges in social situations. More than 60 percent of high functioning autism spectrum (HFUS) children endure bullying. Depression and suicidal ideation affect HFAS kids 50 percent more than the general population. Erin's Hope for Friends facilitates lasting friendships for teens and young adults with high-functioning autism. Through donations, the nonprofit facilitates social events and opportunities for HFUS kids.
Reach for Excellence
The path towards collegiate success begins before students enter high school. Reach for Excellence provides college preparatory opportunities for middle school students showing academic promise. Yardi Atlanta supported programming for gifted, underserved sixth-graders.
Glamorous Gemz
Glamorous Gemz is a nonprofit organization that encourages girls to fulfill their potential by providing academic support, empowering life-skills, and everyday self-love. With Yardi's support, girls ages 10-18 are paired with adult mentors to expand their experiences and opportunities.
We encourage you to keep the spirit of giving alive! Explore the organizations above for more ways that you can get involved.