Small Box, Big Impact
By Erica Rascón on Jun 17, 2019 in Giving, People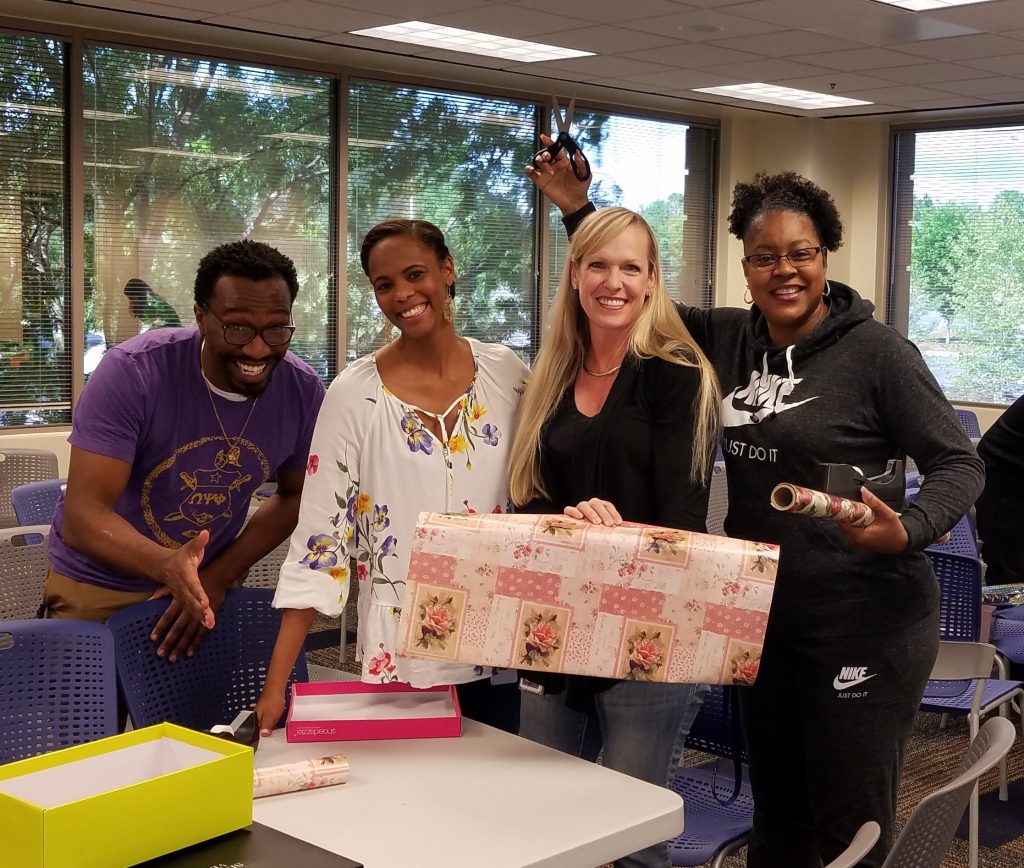 The United Way of Greater Atlanta Shoebox Project is a creative way to provide more than 30,000 homeless people in greater metro Atlanta with daily necessities. Each year, Yardi Atlanta lends its creativity, time, and resources to help United Way fulfill its mission. This year was another success!
The Shoebox Project
United Way of Greater Atlanta is a nonprofit organization serving 13 counties in Georgia. These counties are home to nearly half a million children who live in communities with low or very low child well-being scores. Many of these children and their families may struggle with homelessness.
In 2006, United Way of Greater Atlanta launched the Shoebox Project as a campaign to collect essential items for homeless populations. The organization reached out to individuals, families, and businesses to fill shoeboxes with toiletries for men, women and children.
More than 13 years later, the Shoebox Project has been adopted by United Ways throughout the nation. Shoebox items include toiletries as well as first aid and enrichment items. Last year, the organization collected more than 35,200 shoeboxes with a value of more than $704,080.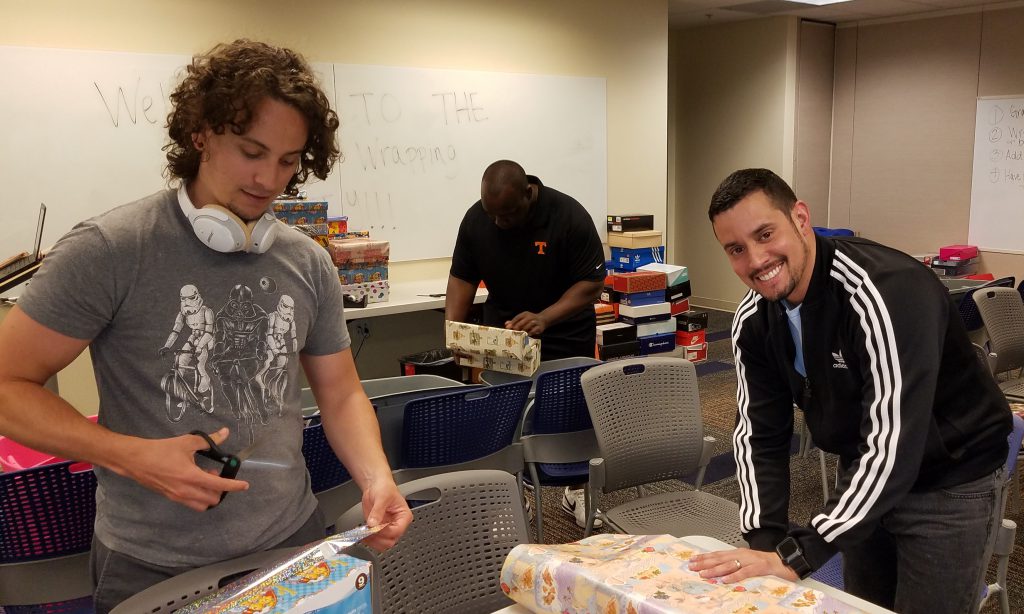 Yardi + United Way
Yardi's preparation for the Shoebox Project is a year-round endeavor. Employees donate supplies such as undergarments, toiletries, hygiene products, first aid kits, and portable activities for children. Employees are encouraged to explore cost effective options by donating time or free items, such as complimentary goods from businesses.
Near the end of spring, Yardi volunteers sort items, allocate them to shoeboxes, and then cover the boxes in gift wrap. This year, Yardi packed and wrapped over 75 boxes!
The United Way collects its donations from volunteers throughout the metro Atlanta area. It then distributes the shoeboxes to local nonprofit agencies that serve homeless and low-income men, women and children. The nonprofits distribute the boxes to their clients.
Yardi Atlanta is Energized for Good! Will you join us? Get involved with United Way of Greater Atlanta today. Learn more about Yardi's philanthropic outreach on the Giving page.