Santa Barbara ChannelKeeper
By Katrina McDowell on Sep 8, 2023 in Giving
Yardi is committed to supporting the community in every city where our offices are housed. Each year, the company distributes philanthropic aid to organizations selected by its employees.
In 2022, Yardi offices supported more than 350 nonprofits worldwide. For the remainder of the year, we will bring you the stories of those organizations and insight into how they aid their communities.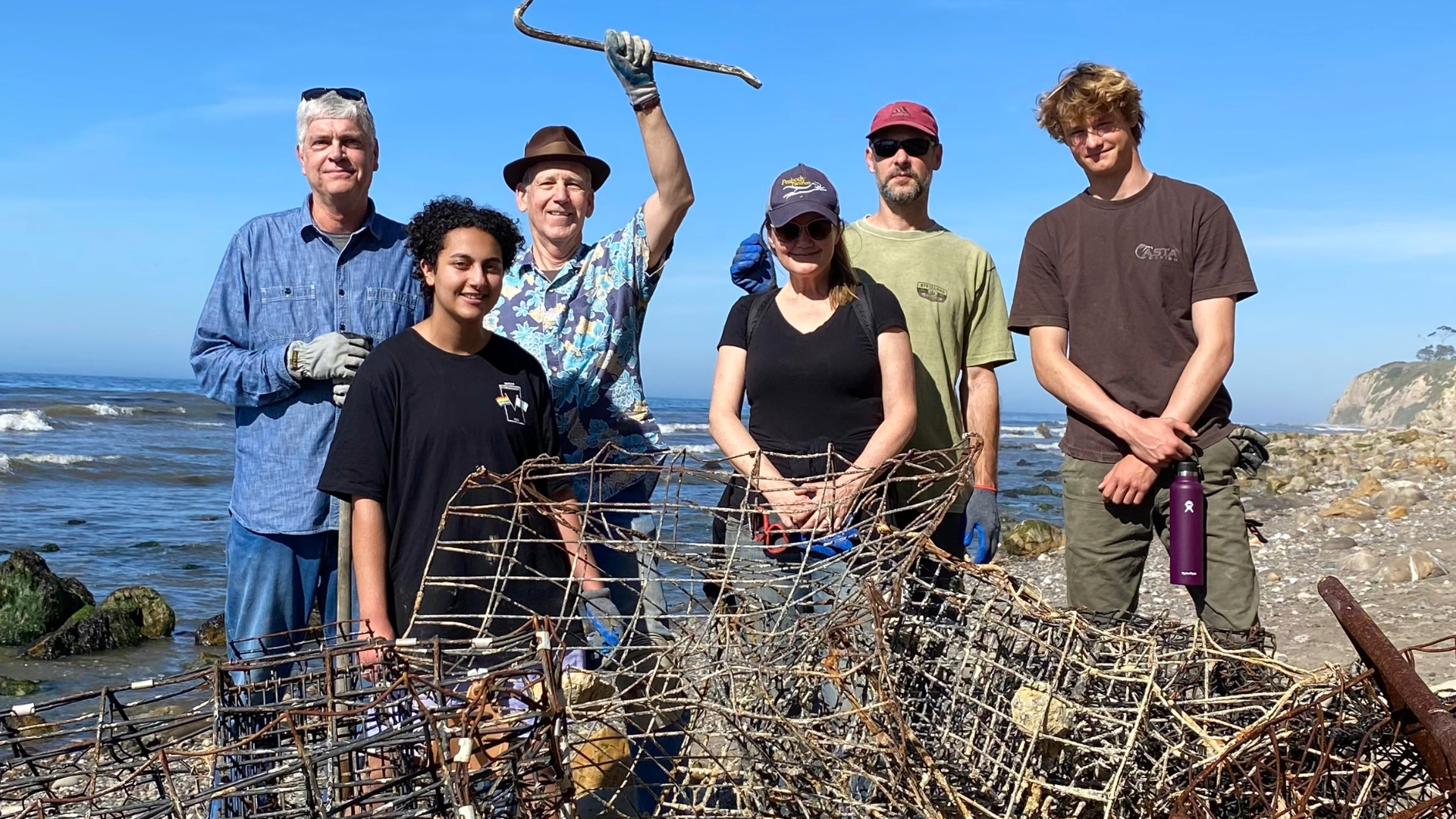 Today, we are back in Santa Barbara and introduce you to Santa Barbara Channelkeeper, founded in 1999. Santa Barbara Channelkeeper works to protect water quality, restore aquatic ecosystems, advocate for clean water, enforce environmental laws and educate and engage citizens in implementing solutions to water pollution and marine habitat degradation.
With a new five-year plan, they are committed to core clean water work and will be adding new work areas to address the impacts of climate change in their region. Channelkeeper's mission is to protect the Santa Barbara Channel and its watershed through science-based education, advocacy, field work and enforcement.
"In addition to actively monitoring pollution levels in waterways along the coast and inspiring the next generation of environmental stewards, we also represent the community's interest in clean water through advocacy by presenting data and speaking before government agencies to advance policies that better protect the environment, local waterways, and habitats," said Laura Sanchez, communications director for Channelkeeper.
Channelkeeper offers on-the-water education programs that bring science to life for students and leave a lasting impression.
"Our Sea and Shore Explorers program connects young people to their watershed and provides them with an opportunity to experience Santa Barbara from a kayak," said Sanchez.
Students learn to paddle a kayak and observe wildlife while navigating around the Santa Barbara Harbor. Students then discover more about coastal marine ecosystems during a visit to the Sea Center.
"This year, we lead seven kayak trips, and for many of these students, it was their first kayaking experience," shares Sanchez.
Students also can go on Seafari Cruises aboard Channelkeeper's boat, where they learn about the kelp forest, pollution and climate change.
In addition to educating local students about the environment, Channelkeeper focuses on and prioritizes the following:
Monitor local waterways to track down and eliminate pollution sources
Working with the City of Santa Barbara to reassess and reduce the number of cruise ship arrivals to meet community environmental priorities
Remove trash, marine debris and abandoned fishing gear from waterways and coastline
Revive the Ventura River by working to secure a lasting agreement so that the river's flow in its lower reaches supports fish, wildlife, and the community's access to nature
Secure more vital water quality rules to prevent agricultural pollution
Lobster trap clean-ups
This past spring, volunteers with the Watershed Brigade, Channelkeeper's trash-fighting community program, removed more than 2,300 pounds of lobster traps and marine debris from two beaches: Pink Sand Beach on Santa Cruz Island and a stretch of coast between Leadbetter and Mesa Lane in Santa Barbara. When lobster traps accumulate on the beach, they pose a hazard to wildlife and beachgoers. During both cleanup events, volunteers dug out traps and loaded them onto a vessel, which hauled them away for proper disposal.
"For the last three years, we have partnered with the Commercial Fishermen of Santa Barbara to organize lobster trap removals at local beaches identified as "hot spots" for lobster traps," Sanchez shares.
Yardi Volunteer Opportunities
Channelkeeper welcomes Yardi employees to partner with them on clean-up events. They also offer opportunities to become MPA Watch volunteers to help them monitor human activity in and around the Channel's coastal marine protected areas. In addition, join the Watershed Brigade to help keep the Channel's watershed and the coastal regions clean.
With Yardi's support, Channelkeeper can do the work to protect the Santa Barbara Channel and be an inspiration to future environmental keepers.
"Together, we're making powerful, positive changes for the environment, wildlife, our community, and our future," Sanchez shared.
Find future non-profit profiles at https://www.yardi.com/blog/category/giving.