Meals for Kids
By Erica Rascón on Nov 29, 2018 in Giving
Each day, millions of kids rely on the National Breakfast and Lunch Programs. More than 11.6 million free breakfasts and 20 million free lunches help students reach their potential on school days. Such meal assistance is not available to kids in need on weekends. That's when the Inter-faith Food Shuttle lends a helping hand.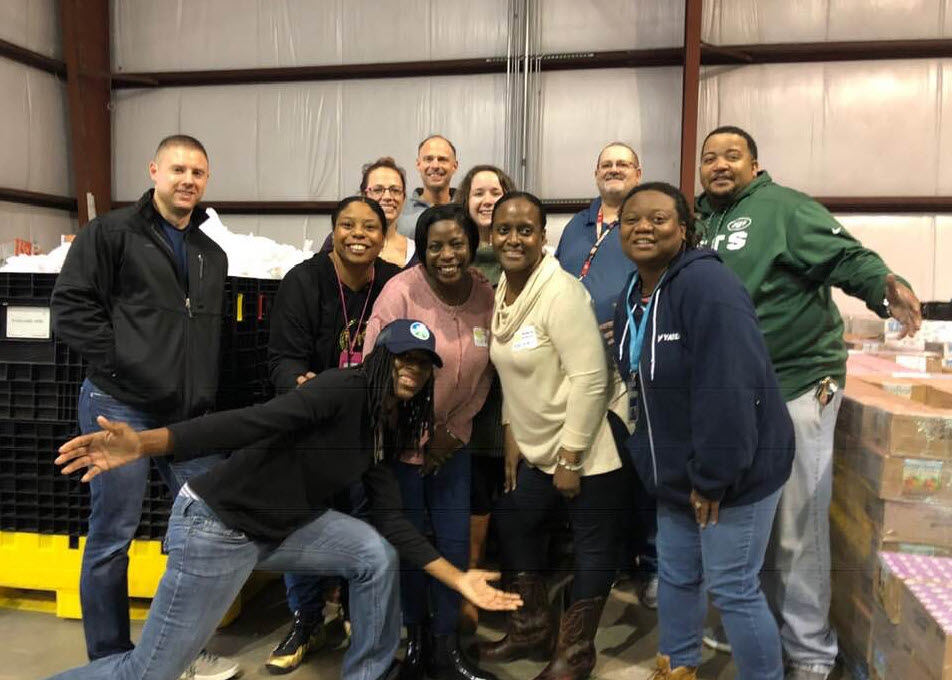 Transforming "Waste" Into Meals
Inter-faith Food Shutter is an innovative nonprofit based in Raleigh, N.C. The organization disrupts the standard American food cycle, which is rife with waste. More than 40 percent of food that is grown and processed never makes it to families' tables. Up to 75 percent of produce, for example, is sent to the trash simply because of its appearance.
Rather than throwing away more 6 million pounds of local food, Inter-faith Foo
d Shutter reroutes the groceries to homes in need. Food is procured from 350 donors including retail donations, volunteer food drives, commercial field gleaning, and the nonprofit's teaching farm.
Yardi Raleigh Preps Meals for Kids
Backpack Buddies, an Inter-faith Food Shuttle program, uses rescued food to feed Raleigh's youth. The program provides 10-12 pounds of food to children from low-income households. The nutritious food is intended to help children through the weekends when free school meals are not available. Each Backpack Buddies bag includes enough food for six meals and two snacks: two proteins, two vegetables, one fruit, two packs of noodles, two milks, one 100% fruit juice and two snacks.
Local volunteers help to stuff the backpacks for delivery. Yardi Raleigh rose to the challenge. The Help Desk community service crew turned their team outing into a volunteer opportunity. Volunteers included Ashley Godshalk, Brian Baker, Doug Thompson, Elliott Arnold, Kelly Haygarth, Michelle Gardner, Nick Gennaro, Rashida Lassiter, Utica Cason and Yolanda Eaton.
"Team work makes the dream work," said Kimberly Wood, Consultant, P2P. "We smashed the record today, putting together more than 500 bags in 45 minutes."
Team Yardi Raleigh is Energized for Good! Join in on the fun today. Make a donation to the Inter-faith Food Shuttle.