Habitat for Humanity of Ventura County
By Leah Etling on Jul 18, 2022 in Giving
Yardi is committed to supporting the community in every city where our offices are housed. Each year, the company distributes philanthropic aid to organizations selected by its employees.
In 2021, Yardi offices supported more than 350 nonprofits worldwide. For the remainder of the year, we will be bringing you the stories of those organizations and insight into how they aid their communities.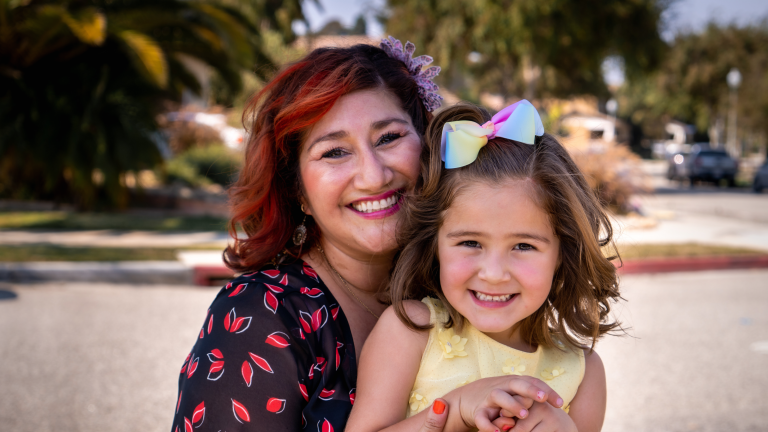 Today, let's get to know Oxnard, Calif.-based Habitat for Humanity of Ventura County, which builds homes in partnership with local, low-income families who invest 500 hours of "sweat equity" into building their future homes, which they purchase for an affordable mortgage.
"We provide no-cost, critical health and safety home repairs to seniors, veterans, people with disabilities and other low-income homeowners so they can remain in their homes safely and comfortably in the long-term. We advocate at all levels of government for policies that create more affordable housing for struggling individuals and families," said Katie Norris, Director of Development & Communications
To date, the organization has completed 72 homes and has five more currently underway. This has helped 72 families become first-time homeowners. They have also completed nearly 200 home repairs.
This year, Habitat for Humanity is beginning a 10-home build in Simi Valley, completing dozens more home repairs for low-income homeowners across Ventura County, and pushing state lawmakers to include significantly more funding for affordable owner-occupied housing and mortgage assistance for low-income families in the state budget.
"The generous funding we received from Yardi will help us significantly as we build and repair dozens more homes in Ventura County over the next several years," said Norris. "We are incredibly grateful to Yardi for the high level of support they've given us over the past couple of years. Our work is made possible by local donors like Yardi who feel passionately about our vision to create a county where everyone has a decent place to live."
One family's story
Meet Deana and her daughter, Saynt. Deana is a hardworking single mom who has been searching for a safe place to live with her five-year-old daughter for a long time. Often forced to move from place to place and renting rooms and apartments in unsafe neighborhoods, Deana worried that Saynt wouldn't be able to thrive like other children.
"She dreamed of a place they could call their own, but with the ever-increasing cost of living, homeownership seemed impossible," said Norris. One day, "Saynt's preschool teacher told her that they were a Habitat homeowner, and that it had changed their family's life. Deana found Habitat for Humanity of Ventura County and added her name to our interest list."
When the opportunity to become a Habitat homeowner in Port Hueneme came up, Deana was first in line to apply. Deana has invested several hundred hours into building her future home alongside Habitat Ventura volunteers and will move into her new home this summer.
"I can't wait to move in, have financial stability and a home where my daughter can flourish… I can't wait to live freely without the stress of having to move repeatedly. Thank you to everyone at Habitat Ventura, from the bottom of my heart," said Deana.
"A common misconception about Habitat is that we give homes away. We do not – we offer a hand up to low-income families through affordable homeownership opportunities they wouldn't otherwise have. We help families access financing and Habitat Ventura families' monthly mortgage payments are usually lower than what they were paying to live in substandard housing," explained Norris.
"Affordable homeownership is a roadmap out of poverty – families earn equity over time, they don't have to move from place to place, and the benefits last for generations. Families break the cycle of uncertainty and fear and can finally invest in themselves and their communities."
Volunteer opportunities for Southern California employees
Habitat Ventura relies on thousands of volunteers per year to advance its mission. Volunteer opportunities include new construction, home repair, working in the organization's ReStores (discount home improvement stores that help fund our work), special events, government advocacy, and administrative projects.
To learn more about opportunities and volunteer, contact Crystal Star at [email protected].
Learn more about Habitat for Humanity of Ventura County at https://habitatventura.org/, and find future non-profit profiles at https://www.yardi.com/blog/category/giving.