Doing Good
By Eliza Theiss on Jun 7, 2019 in Giving, News
Giving back to local and global communities is a central tenant of Yardi's mission. At the recent AIM Conference, Yardi invited attendees to join our team in supporting two local Southern California charities. In the second part to our AIM Conference coverage, we spotlight our charitable partners, Community Action Partnership of Orange County (CAPOC) and the Orange County Society for the Prevention of Cruelty to Animals (OCSPCA).
Keep reading to learn more about Yardi's selfless selfies donation drive and the work of these two inspiring nonprofits!
Selfies for Charity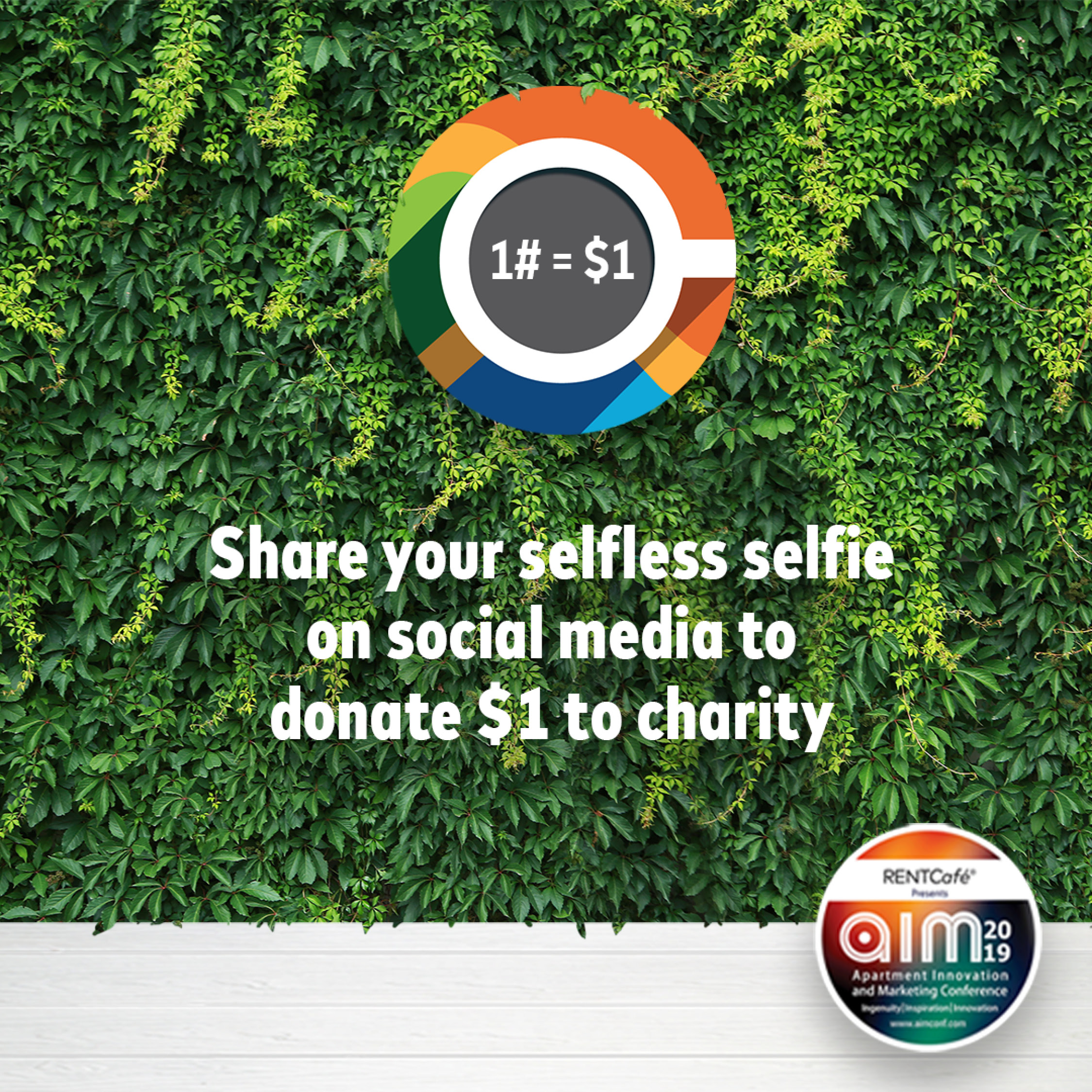 AIM Conference attendees were invited to snap and post selfies at the RENTCafé kiosk with cuddly OCSPCA therapy dogs and fun props from CAPOC's Orange County Food Bank. For every post shared to social media with the conference hashtag #AIMConf, Yardi donated one dollar to the day's featured nonprofit. In total, AIM attendees helped raise $500 for each nonprofit with their selfless selfies.
In addition to the social media donation drive, both nonprofits educated AIM attendees on their programs and volunteer opportunities.
Community Action Partnership of Orange County
The CAPOC has provided support services to address hunger and poverty in Orange County since 1965. Each year, CAPOC helps more than half a million people in need through its comprehensive program offerings. This includes the OC Food Bank, emergency utility assistance, financial empowerment education, family counseling services, and transitional housing. The goal of these programs is to empower healthy living, stabilize families and prevent the causes and effects of poverty.
"Our goal is to ensure that the people we help have the tools and resources they need to not just survive, but also thrive! We meet people where they are at and help them achieve their personal goals so that they are safe, comfortable and living a life of well-being," explained LaShanda Maze, Vice President of Philanthropy at CAPOC.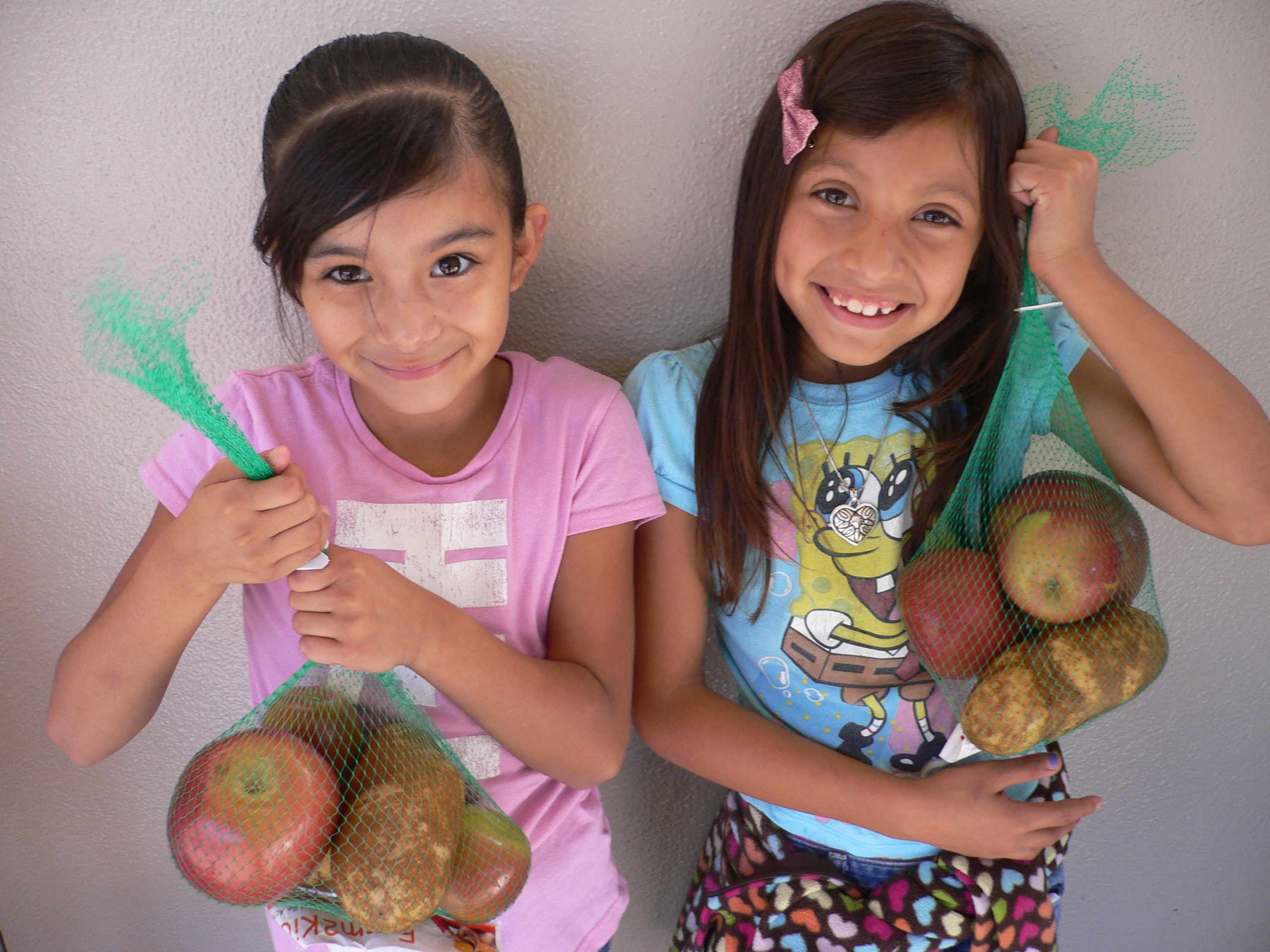 Funds raised at AIM will support CAPOC's Food Bank, which offers food and nutritional education for low-income children, families, seniors, veterans, and individuals with disabilities. Each year, the OC Food Bank distributes 19.5 million pounds of food to nearly 1 million at-risk residents, including one in five kids living in Orange County. Through its network of nearly 400 partner charities, the OC Food Bank provides 26,000 boxes of food each month to seniors at 70 sites throughout Orange County, and areas of Los Angeles County.
According to Maze, "Whether it's helping a family for the long holiday weekend who may need food from our OC Food Bank or seeing how our weatherization program can make a home safe and warm for a senior, we are impacting lives every day."
Get involved with the CAPOC at capoc.org. Find out more about CAPOC's Hope for the Holidays Kick-Off Dinner, a unique culinary experience and fundraiser, on Sunday, October 13 at The Playground DTSA. You can learn more by visiting capoc.org/h4h.
Orange County Society for the Prevention of Cruelty to Animals
Since its founding in 1984, the OCSPCA has been a leading animal welfare organization in Orange County. With a mission to save the lives of animals in the region, the nonprofit focuses on programs to strengthen the human-pet bond through proactive education, emergency resources, and networking.
"What I enjoy the most about my job is receiving feedback from those who we have been able to assist when no one else would step in to help," said Kevin Marlin, Executive Director at the OCSPCA. "Pets play such a vital companionship role in the lives of so many, and we are so glad to be able to promote that human-animal bond and to enable residents with the resources to keep their pets in their loving families."
As an ally to animals of all kinds, OCSPCA made a huge impact in 2018. The nonprofit delivered 63,250 pounds of pet food to families in need, funded life-saving medical services to 350 animals and assisted more than 6,000 Orange County residents and animals through its helpline.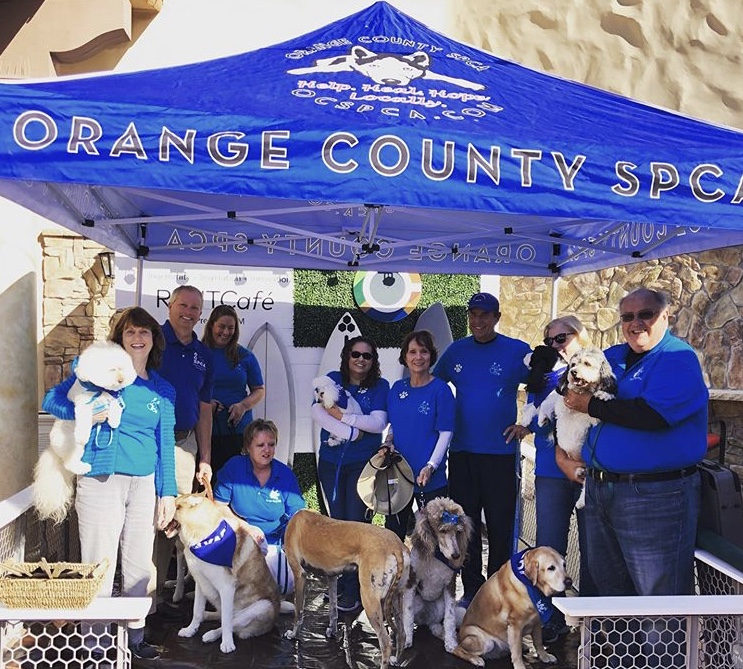 Last year, the P.A.W.S. Program therapy dogs made nearly 600 visits to hospitals, children's homes, women's shelters, assisted living communities and adult care facilities in Orange County. "Our PAWS pet therapy teams provide visits nearly daily to thousands of residents, bringing smiles and helping to support humane education for the next generation of animal lovers in schools," shared Marlin. As a special treat at AIM, OCSPCA's therapy dogs helped kick off the conference with cuddles and smiles.
Public donations and volunteers make OCSPCA programs possible. Discover the many ways the nonprofit serves the Orange County community at ocspca.com and by following OCSPCA on Facebook and Instagram.
Extending the Impact
In addition to funds raised with selfless selfies on social media, our friends at CWS Apartments kindly matched donations to support OCSPCA as part of the company's pet-friendly awareness efforts in May. CWS Apartments is also making pet adoptions easier for residents across its multinational residential portfolio. From waived pet deposits and welcome packages to its #CWSLovesPets social media campaign and pet-friendly treat recipes, CWS Apartments is a beacon for animal advocacy and resident engagement.
Yardi would like to thank all AIM attendees and CWS Apartments for their support of local nonprofits in Orange County! Catch up on the digital marketing insights from AIM and read up on other feel-good stories in our Giving section.