Voice Activated
By Cutright Elizabeth on Apr 4, 2017 in Technology
Sitting silently in the corner, Amazon's Alexa awaits the next command, ready to place online orders, adjust indoor temperatures o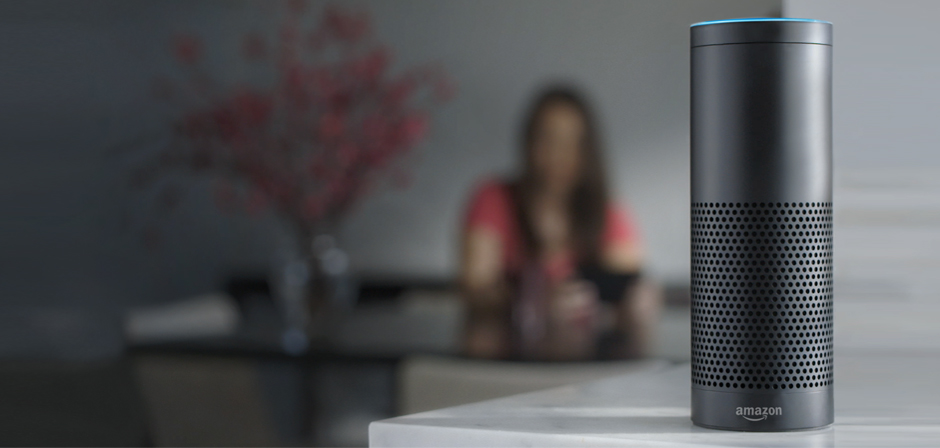 r even provide a weather update. For senior citizens, the ability to manage a variety of tasks through voice command can help bolster independent living and provide caregivers with the ability to remotely monitor the health and safety of older patients. Whether used in the home or at a senior living facility, voice technology has the potential to modernize and personalize senior healthcare.
Specialized Software
As part of the Internet of Things (IoT), voice recognition technology has entered the mainstream, with more and more households are adding computerized personal assistants. As the hardware becomes ubiquitous, opportunities to add software specialized for seniors abound.
For companies keeping an eye on their bottom line, the ability to add voice-command technology software to existing hardware allows a senior living facility to upgrade services without needing to upgrade current infrastructure. Even multiple operating systems can be navigated with ease, with most emerging software applications designed to be compatible with everything from Apple's Siri to Amazon and Google home.
"I believe the future of senior-related technology is customizing existing products through software," says Laurie Orlov, the founder of Aging in Place Technology Watch, a market research firm that provides thought leadership and analysis on senior care technology.
"We aren't going to see senior living products that have their own hardware succeed [because] they can't scale. Without the product being able to scale, you can't make it work."
Virtual Caregivers
For older adults, maintaining routines is essential, especially when it comes to medication management and other health-related tasks. While the plastic pill containers labeled with the days of the week can help keep seniors on track, the ability to preprogram voice-enabled devices adds an extra layer of security and oversight. In addition, though many seniors maintain cognitively alertness, their physical impairments, such as arthritis or Parkinson's, can make even pressing a button difficult. Voice activated devices make it easier to summon help.
"You can have an engaging experience, and you don't even have to touch [the device]," Gail Baik of CDW Healthcare tells Senior Housing News. "Technology care really take[s] some of the disabilities of seniors out of the game."
Still in its beta phase, LifePod is one example of the type of Alexa-compatible device that can be designed specifically for senior citizens. LifePod can create daily reminders and alerts while also providing updates to caregivers and loved ones. LifePod integrates with Amazon Dash buttons for easy pill refills and can work with preexisting fire alarms and CO detectors to alert caregivers in the event of an alarm.
Overall, LifePod's creators designed the device to be adaptable and functional.
"With the breadth of connected devices only increasing, the potential for further integrations seems endless," the company states in a Press Release about the product.
"LifePod could be integrated with personal hygiene devices like connected toothbrushes, or motion detectors to better track the actions of the user and increase their safety or further assist them in the home. It could also integrate with medical devices like blood pressure monitors, glucose meters, or sleep trackers to track the user's health in correlation to the other data and include it in the daily reports, or use it to trigger alerts."
Provider Perks
Voice commands can help seniors navigate tricky tasks quickly and easily. For senior healthcare providers, voice-enabled technologies have the potential to enhance clinical services. Sidestepping some of the issues associated with wearables and med alert devices, voice-enabled systems open up two-way communication for improved monitoring of senior residents.
"Everybody needs a nurse call system, it is a necessary piece of equipment," Vitality's Guay explains to Senior Housing News. "But that technology is not very advanced; it has not advanced beyond the push button. It's really dependent on whether the person wears a pendant."
"I think [voice technology] is the direction of the future, and we are investing a lot of time and resources about how we can implement it into our communities," Chris Guay, CEO, and founder of Vitality Senior Living tells Senior Housing News.
"Imagine if help were always instantly available to residents, regardless of where they are; even outside the reach of alert stations," adds Smith. "Their privacy would remain intact, and yet their needs could be met, almost as though the caregiver was standing right in front of them," he adds. "That's what drives us to keep innovating."