Walt Smith
By Leah Etling on Aug 16, 2013 in People
Dallas – Riverstone Residential is no stranger to the ranks of the nation's largest multifamily management firms. With 174,838 units around the country, the last year and a half has been a period of steady growth for the privately-held company. As the largest 100 pe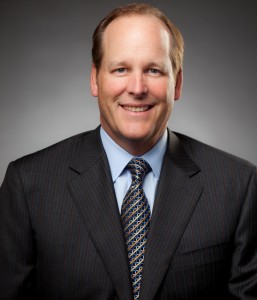 rcent third-party apartment manager in the U.S., Riverstone's recent growth is based on the development and expansion decisions of its clients. CEO Walt Smith took the time to tell us about what's trending from the company's point of view.
MHN: It's been a strong couple of years for the multifamily industry. How has Riverstone expanded as America experiences a renting renaissance?
Smith: We're focused on maximizing as many opportunities as possible, including working on strategies to appeal to members of Gen Y as they form new households, and finding ways to attract Boomer residents as they begin to downsize and realize the benefits of the flexible renter lifestyle. We've also dedicated more resources to analyzing local market data for the benefit of our clients. Retaining our current residents is incredibly important, and we've been identifying ways to expand our services so that we build value, convenience, and technological innovations to create memorable resident experiences. Finally, we've focused on implementing technological platforms to improve our company-wide efficiency and effectiveness as service providers.
MHN: What have been the most notable aspects of Riverstone growth over the past 18 months?
Smith: Although we've enjoyed substantial increases in our management contracts across diverse property types and markets nationwide, we've definitely observed some specific growth trends in the assets entrusted to our care over the past 18 months. We've seen a 60% increase in our management of high-rise assets as well as a 25% increase in lofts. We've experienced substantial growth in our Northeast region, where the number of units in our management has grown by over 32%. We've also grown in the Northwest region by over 27%, in our South Central region by over 26%, and in Southern California by over 26%. Our presence in our home state of Texas has expanded steadily as well in both the Dallas, Houston and Austin markets. In addition, in the last 18 months we've significantly built our management portfolio of apartments for rent in Las Vegas and have seen a substantial uptick in Chicago and St. Louis.
MHN: You've been CEO of Riverstone since 2009. What do you consider your most important accomplishment at the company in the last four years?
Smith: Riverstone has experienced tremendous growth since 2009, and it's been our goal to continue to grow steadily while also building a culture with a single mission, vision, and goal that binds us all together. Despite our size and geographic reach, we've been successful in creating a common culture that encourages positivity, productivity, collaboration, communication, and innovation. That culture provides a strong foundation for associate growth and satisfaction, and drives us to share and implement ideas that benefit our clients and residents.
Our culture has inspired us to improve our core product of property management substantially. We've renewed our focus on the mastering the basics, and letting our local experts operate our clients' properties in ways that align with client goals and local market conditions. Our support departments, including marketing, education, client services, and accounting, are stronger than ever, which means that our clients can now draw increased strength from our areas of expertise.
Our culture emphasizes the importance of maximizing value for our customers, and we're constantly looking for ways to improve client and resident experiences through our core, ancillary, and client services. We've embraced technology to streamline record keeping, improve communication, analyze data to help us better manage and operate our properties, and offer innovations such as an online end-to-end leasing solution. We're proud to assist clients with networking, due diligence, budgets, and finding deals in the marketplace. These aspects of our service approach are helping to influence clients to rehire us for their new deals. So far this year, 34% of our new management contracts have been from new clients and 66% have been from existing clients. I think that the company culture we've been building since 2009 has played a significant role in our success, and I'm excited to see how our culture can continue to deliver results for clients in the coming years.
MHN: We understand that you have a near-constant travel schedule. What are three things you never leave home without when on the road for business?
Smith: There are three things I can't live without when I'm traveling to meet clients and visit our offices and properties throughout the country:
Technology: No matter which part of the country I'm in, my iPhone and iPad help me to keep track of my schedule and stay connected with clients and associates. I've loaded apps that help me plan and manage my business trips, arrange transportation, take and organize notes, get to know the cities where our properties are located, and find Wi-fi hotspots. All of those apps take a toll on battery life, so I also bring a mophie charger to keep things powered up.
Reading material: It can be difficult catching up on reading in the office, so flying is the perfect time to stay on top of trends affecting Riverstone and our industry. Market reports, articles about the economy and multifamily trends, and insights from Reis, Inc., are all required reading for me.
Time zone adjustment travel kit: Overseeing Riverstone's offices and communities across the country requires travel across four time zones, and at irregular hours. Having workout gear close at hand means that I can maintain my energy level, keep jet lag at bay, and enjoy dinners with associates and clients. When I need to adjust to a new sleep cycle in a different time zone, melatonin ensures that I can get the rest I need.