Lynn Topp
By Katrina McDowell on Jan 10, 2023 in People
Meet Lynn Topp of Yardi Canada, who plays a critical role in implementing software and hiring top-tier talent from the Yardi Toronto office. She has watched Yardi grow and thrive in Canada during nearly 18 years at the company.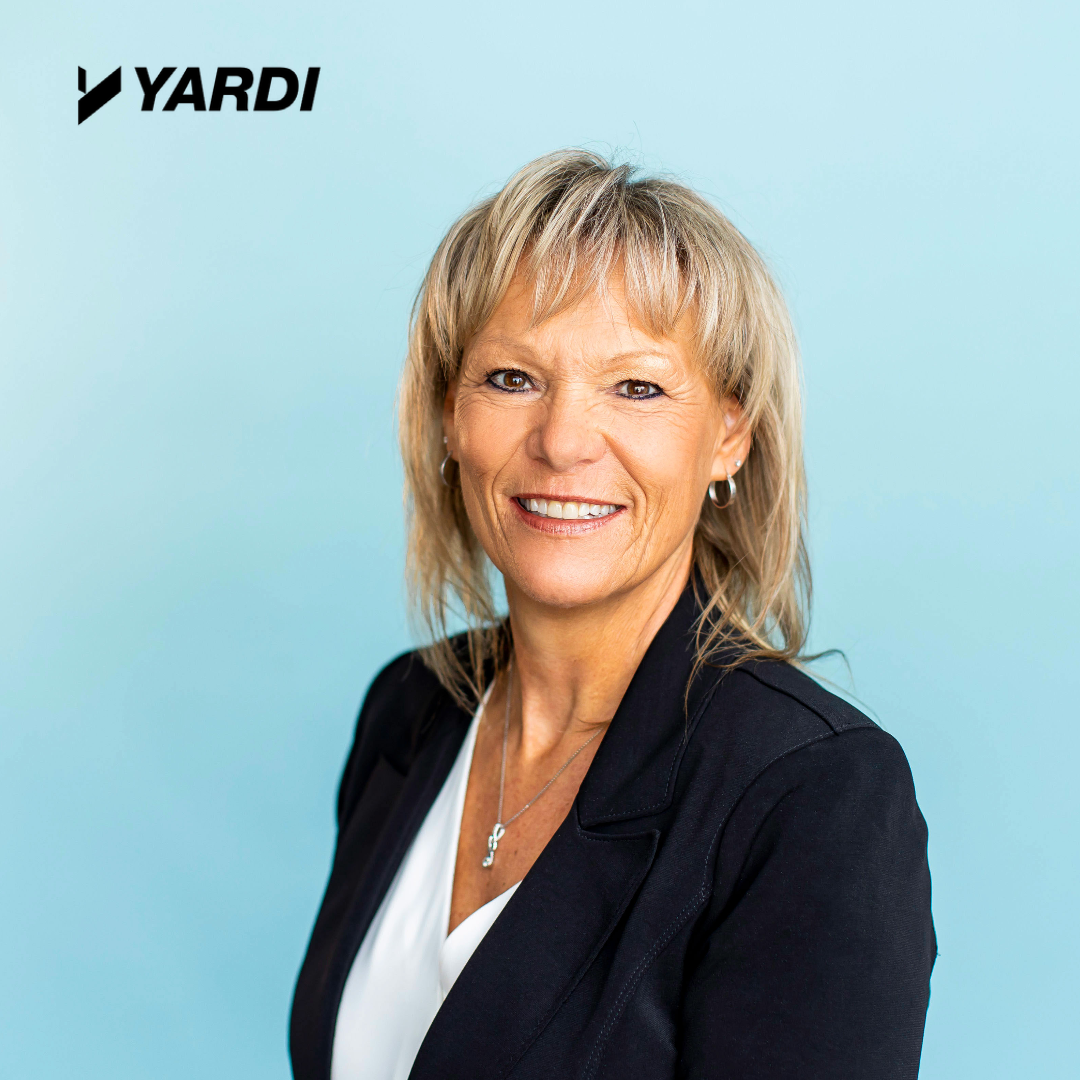 Meet Lynn Topp
Topp is the Director of Client Services for Residential in the Toronto office. Even approaching 20 years of service, she is in awe at what she has watched Yardi achieve.
"I enjoy the variety and the challenges each day brings. Working at Yardi is never boring, and every day brings something new, even after all my years here," shared Topp.
"Over the years, as the company has grown, it has been amazing to see all the changes and maturity in how it has evolved and improved since I was an account manager. I enjoy seeing others progress in their roles and seeing the results of our implementations, when clients benefit and streamline their businesses, and turning unhappy clients around," she said.
Topp worked for a Yardi client before starting at Yardi. In that role, she used Yardi Voyager to manage 95 properties, and was one of the first clients in Canada to adopt Voyager.
"I spent 14 years in the property management industry as a controller before joining Yardi and chose Voyager to support our growth. While it was trying at times, it was also a great experience, eventually leading me to Yardi. Understanding the industry has helped me understand our client's challenges and allows me to be empathetic and advocate for our clients," Topp shared.
Topp's day-to-day is involved in some large full-service implementations, which absorbs most of her time serving as project manager.
"I am involved with multiple teams and clients, and much of my time is spent dealing with escalated issues and fostering strong working relationships with our clients. I also work with the teams on developing their skills to progress their careers, providing opportunities when they arise," she said.
Tenacious teamwork
While growing rapidly, Yardi has successfully maintained a collaborative and fun environment. Focus on teamwork allows everyone, regardless of tenure, to contribute to the client experience, leveraging their unique expertise and skills.
"All staff are treated as individuals, not numbers. It doesn't matter where any of us are located, we are just one large team with the same goal, and I never hesitate to reach out to anyone anywhere for their help," Topp said.
Topp says that managing challenges is where Team Yardi truly shines: "I have seen almost insurmountable issues resolved by gathering a team, brainstorming, and being tenacious – we have very clever people who are willing to work tirelessly until a solution can be provided. Teamwork is present not only within a single team but the entire organization. Together we can overcome any challenges."
Setting expectations
Topp has been integrally involved with hiring to help Yardi Canada grow. Interviewing has been a big focus. "Recruiting the right people is critical but very time-consuming," says Topp.
She describes Yardi's environment as collaborative, supportive, and fun as a potential employer: "When interviewing a candidate, we sell the company just as much as the candidate sells themselves. I highlight our stability and growth and how our culture has been maintained throughout the years. I focus on Yardi being an excellent place for career growth, the opportunities available, and the diversity of our office and teams. I describe the variety within the role, the skills that need to be learned, and set expectations that candidates must take the time to learn our systems to provide excellent customer service."
Yardi is hiring globally! Interested prospective employees can explore opportunities on the Careers site.
Outdoor adventurer
When out of the office, Topp likes to spend time outdoors boating and snowmobiling with family and friends. She also loves to travel and see new places, learn about new cultures and experience great food.
Learn more about the dynamic members of #TeamYardi on the People page.