Kyle Kazan
By Erica Rascón on Oct 28, 2013 in People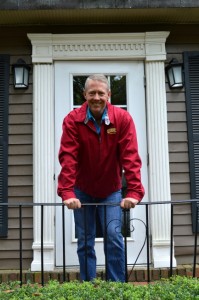 While biking down The Strand in Orange County, Kyle Kazan blends in with other fitness seekers and nature lovers. With his broad smile and down-to-earth demeanor, one couldn't easily tell the years of graveyard shifts and pavement pounding that it took to build his company from the ground up. That company is now a Yardi client and a recipient of  The Apartment Association of California Southern Cities' Property Management Company of the Year. Kazan's hard work is paying off and with every mile that he puts behind him, he draws closer to a more promising and exciting future.
Before starting Beach Front Property Management, CEO Kazan served five years as a gangs and drugs identification and eradication specialist for local law enforcement. The police force is not a common segue to a career in property management, but it is one that has served Kazan well. While many companies can't handle the crime that creeps into neighborhoods, Kazan is able to take a hands-on approach.
"I'll actually leave my office, jump in the car, and go talk to the gangsters. I speak English. I speak Spanish. I read 'gang,'" he laughs. "I'm quite capable of looking at tags in the area to figure out who's hot and what's going on." Kazan's local research helps him to zero-in on troublesome tenants. "I'm very good at talking people out and stabilizing the building. It helps that I can talk the talk and walk the walk; it bridges the divide, the delta, between law enforcement and property management since I've done both." Bridging that divide has helped Beach Front Property Management turn mediocre properties in profitable successes.
Another benefit to his background in law enforcement: Kazan isn't afraid to take calculated risks. When economic downturn hit southern California in the late 90s, he began investing in properties while working the night shift on the force. Reasonable prices on robust inventory provided Kazan and his fledgling company with ample opportunity.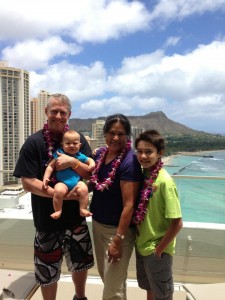 Initially, Kazan relied on third party property managers for all of his investments until he realized that he could serve his stakeholders better by beginning his own property management firm. "I learned along the way how important property management can be. It will make or break you. It was important for my own integrity, for my reputation with my investors, to ensure that we receive the returns that I promised. So I left the police department to begin my own property management firm."
It proved to be a risk worth taking. Within a week, he was approached by others with requests to manage their buildings. The success of his investments soon attracted a league of partners, catapulting the business from 200 units to 4,000 units. The company continues to flourish. Beach Front currently manages properties in seven states and four countries. Three-fourths of Beach Front's portfolio consists of third party accounts.
Though Beach Front's current portfolio is a blend of properties, Kazan acknowledges that the company is uniquely qualified for desperate re-positioning, working with owners who have reached their wits' end trying to make a property more marketable and lucrative. His background in law enforcement–with its emphasis on problem solving and conflict resolution–contributes largely to the success of such properties.
Yet Beach Front has also developed rewarding methodologies for the other side of the portfolio, the opportunistic re-positionings. Owners with outdated, ambling properties seek Beach Front's assistance in creating a strategy that will lead the property in a new direction. The firm helps owners plan, set a budget, and oversee execution to help properties reach their full potential.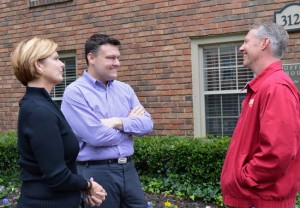 In retrospect, the heart of Kazan's career hasn't changed. As a teacher, officer, and property management expert he has always been driven by a desire to see communities thrive. Through Beach Front, he is able to improve one community at a time by providing stellar services and a quality product. "We do a thorough evaluation of our opportunities and our markets. We don't want to take a client's money if we don't think we're doing the best possible job and beating everybody in the market. Beach Front is nothing without its pride and quality of service."