Walton Communities
By Yardi Blog Staff on Dec 24, 2014 in News
Since peaking in 2004 at 69.4 percent, U.S. homeownership rates have been slipping year after year. According to the latest Census Bureau data, the third quarter of 2014 ended with a nationwide homeownership rate of 64.3 percent, marking the lowest rate in 20 years. As a result, rentership is becoming more and more ubiquitous and not only among single, newly graduated Millennials and empty-nest Boomers, but child-rearing Gen Xers as well. Moreover, as the economy continues to recover and Gen Y ages, a growing number of Millennials are expected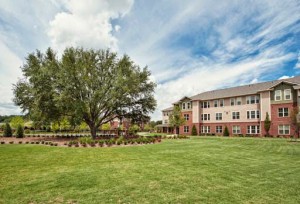 to start new households and families, continuing to fuel demand for family-friendly communities.
One company that is focused on offering residents and their families a nurturing environment is apartment developer, owner and manager Walton Communities. The Marietta, Ga.-based company boasts a portfolio of 23 communities that include market-rate, mixed-income, signature and senior apartments throughout metro Atlanta and Augusta, Ga. Walton Communities on track to open three additional projects in fall 2015.
The company strives "to develop real estate in a way that builds strong communities and improves quality of life." Its commitment to family friendly living is even woven into the company name, which was inspired by The Waltons, that back-in-the-day TV drama starring America's favorite family.
A great example of Walton's commitment to family-friendly living is the 181-unit Walton Oaks garden-style apartment community in Augusta, which recently opened a 106-unit second phase. Family friendly features include a lending library, controlled access for increased security, playground, picnic area with tables and grills and landscaping that includes over-sized oak trees. Clearly, families are encouraged to spend quality time together outside. Energy efficiency appliances help keep monthly expenses down, while a pet-friendly community policy allows children to enjoy the perks of suburban living. Walton Oaks, like many Walton apartment projects, has planned community activities that bring neighbors together. Walton Oaks also features a fitness center and is smoke-free.
But community programs is where Walton Communities wins the family friendly amenity game. Among Walton Oaks' many family friendly features is the Adventure Center program, the result of a partnership between Walton Communities and Parents with a Purpose, a non-profit, faith-based organization. Adventure Centers provide daily after-school enrichment and summer camp programs to children in kindergarten to 5th grade. Adventure Centers include libraries, computer labs and classrooms. They offer activities such as help with homework, crafts, games, music, drama, sports, field trips and snack time. Adventure Centers are available at six Walton locations and are offered free of charge at five.
Another family-friendly amenity available at all Walton Communities is the Free Book of the Month program. In partnership with the Ferst Foundation for Childhood Literacy, Free Book of the Month encourages parents and grandparents to read to their children by offering a free, age-appropriate book every month to registered kids up until their fifth birthday. As testament to Walton's commitment to childhood literacy, children continue receiving books until their fifth birthday even if the family moves to a non-Walton community, as long as it's in the state of Georgia.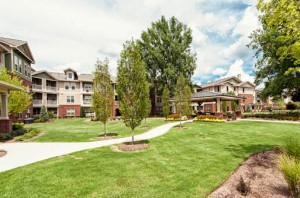 Walton's Single Parent Program aims to provide single parents with a support system within the community. Monthly meetings are held at Walton Reserve in Austell, and complimentary child care is offered for residents.
Walton Communities' family friendly activities aren't tailored to only young children. The Walton Teen Service Corp offers work experience, teen leadership seminars, opportunities to earn scholarships and internships. Walton Communities partners with Hands-On Atlanta for this initiative, available at affordable/mixed-income communities Walton Ridenour in Kennesaw and Walton Reserve in Austell.
Through the Cultural Enrichment Program, Walton Communities features a different local cultural attraction every month, for which Walton offers a 90 percent admission  reimbursement. Walton Communities is also currently running a special holiday season promotion for a select number of area cultural events. Residents receive a $15 per ticket reimbursement for any two events attended. Walton residents also benefit of special rates at the Fox Theatre and Georgia Aquarium.
Walton Communities commitment is to families targets everyday problems as well. Five of Walton's apartment communities hosts a resident-run food co-op that provides low-to moderate-income families with a $100 food basket every two weeks for the symbolic fee of $3. Called the Food Security for America Program, it was started by the Georgia Avenue Presbyterian Church. The food is sourced from the Atlanta Community Food Bank. Another program geared towards offering greater food security is the Farm Fresh Market –Cobb 2020 initiative. Offered in partnership with the Cobb 2020 Lifestyle Initiative and the YMCA, residents of Walton Reserve and the 30168 zip code can pick up a bag of seasonal fresh fruit and vegetables for $5 at Walton Reserve every week. The program also includes cooking demonstrations, nutrition classes and fitness classes.
Walton Oaks opened in 2012 with a 75-unit first phase on the site of the former Underwood Homes public housing project, according to The Augusta Chronicle. The community was expanded in 2014 by a 106-unit second phase, which is currently leasing up. Walton Oaks was the first mixed-income community to open in Augusta. Walton Oaks shares its address with Legacy at Walton Oaks, an active adult community for residents over the age of 55. Legacy at Walton Oaks is currently expanding, with its second phase bringing 66 active adult units onto the market in fall 2015.