Tough Times Ahead?
By Joel Nelson on Oct 28, 2019 in News
New deliveries continue to tamp down street rates in almost all U.S. self storage markets. Ground-up projects in secondary markets plus conversions and expansions in highly regulated markets are elevating supply levels, putting the industry through a "rough slog" for the foreseeable future, according to a new report from Yardi® Matrix.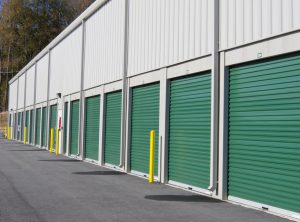 In September 2019, street rates decreased in about 85% of the top markets tracked by Yardi Matrix compared to September 2018. Year-over-year street rates slipped by 2.5% for standard 10×10 non-climate-controlled units, with similar-size climate-controlled units falling even more sharply (3.7%).
"Deliveries are expected to remain elevated, pushing down pricing for many operators and increasing the need for improved performance through tightened operating costs and better efficiency," says the report, which is based on a data set of more than 27,500 completed and developing self storage properties.
Nationwide, self storage properties under construction or in the planning stages accounted for 9.4% of the total stock in September, a 10-basis-point increase over the previous month. Such properties accounted for over 20% of total stock in Nashville, Tenn., and Portland, Ore., with Seattle not far behind.
Which three metros had positive annual street rate performance in September? Where were the highest and lowest asking rates? Why is development booming in New York City? Get these answers, and much more, in the self storage supply and rate recap for October 2019, which is available for download.