Senior Living Stories
By Natalie Mahn on Jul 17, 2023 in Senior Living
Our senior living clients never fail to share sweet stories across their blogs and social media pages, so it's only fitting that we reshare them here on The Balance Sheet! Spanning through spring and summer of this year, we've gathered a roundup of positive, uplifting stories to highlight our clients' dedication to their community residents and staff (and their devotion to creating fun memories).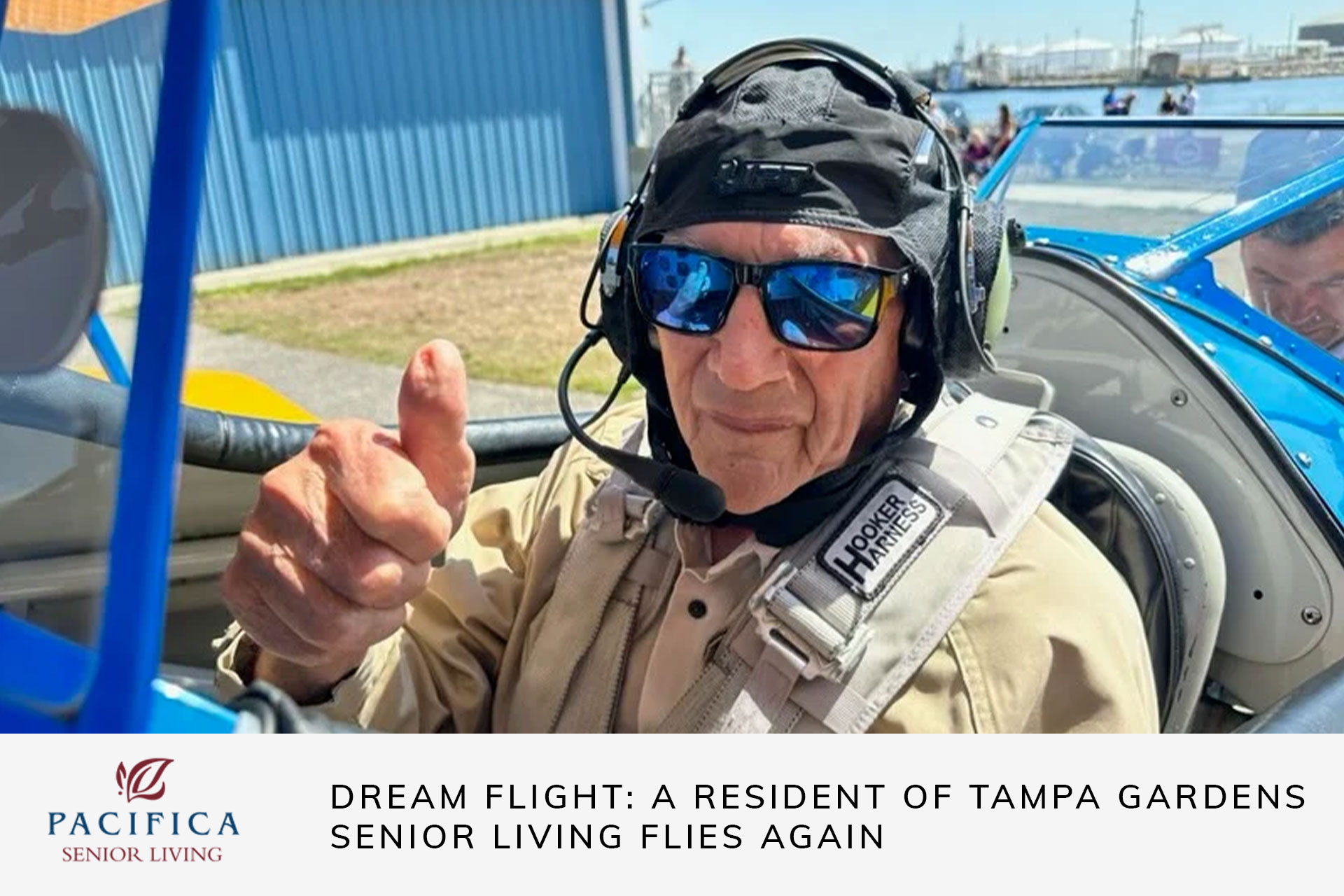 We hope you enjoy!
Life Care Services
In an exciting LinkedIn post, Life Care Services (LCS) shared a trailer for their 2023 short film featuring several LCS residents. Created to celebrate over half a century of LCS history, "the film showcases the importance of finding passions later in life, cultivating relationships as we age, staying curious, and culminates with words of wisdom for us all," says LCS on LinkedIn. The trailer, which you can find in the LinkedIn post, is an absolute must-watch!
You'll also find a short behind-the-scenes clip from the film shared in another LCS social media post, featuring an impressive piano rendition of Clair de Lune played by an LCS resident.
Westmont Living
This arts and crafts display at Westmont Living simply had to be shared, considering every piece was handmade by a community resident. Westmont posted a carousel of photos on their LinkedIn page showing residents posing with their creations (and browsing their fellow residents' treasures).
Be sure to visit Westmont's LinkedIn to see more events and fun stories they've shared over the course of this year.
Brightview Senior Living
Brightview Senior Living recently shared a post with photos from their second annual "Bay Day" — an outdoor gathering where community residents and Brightview associates come together for a day in the sun. The photos shared show nothing but smiling faces.
Brightview frequently shares community events like these, as well as resident and associate spotlights, on social media.
Pacifica Senior Living
At Pacifica Senior Living — their Paradise Valley community to be exact — residents enjoyed a night to remember with their own rendition of senior prom. The event included an Elvis Presley cover performance, sparkling decorations and so much more! The photos shared by Pacifica on LinkedIn are pretty special.
And over at Pacifica's Tampa Gardens community, one resident — a former Naval pilot who flew during the Korean war — got the chance to soar through the skies again. Thanks to a program known as Dream Flights, this resident was able to fly a 1940s Boeing Stearman over Tampa Bay, with his daughter and eleven fellow residents there to watch. Pacifica shares more (photo included) in their recent blog post.
Watercrest Senior Living
For Watercrest Senior Living, a special birthday was honored at their Winter Park community. Beloved veteran and Watercrest resident Irwin Kaplan celebrated 100 years in style, sharing his gratitude for years lived, as featured in this LinkedIn post.
The Winter Park community also shared a social media spotlight to showcase Irwin's unforgettable birthday, as well as his journey and contributions over the last century.
Merrill Gardens
For Merrill Gardens, recognizing outstanding team members across their communities is always a priority. Spotlighting three hard-working, passionate individuals this year, the organization got creative with short videos that share appreciative words from community residents and team members.
You can head to their recent blog post to see the heartwarming videos firsthand.
Connect with us
We hope these senior living stories brought a dose of happiness to your day — we plan to share more as the year continues! We love celebrating our clients and showing all that they're doing to spread joy.
If you'd like more information on how we support our clients with dynamic software solutions, explore our product suite then be sure to reach out to connect with our team.