Problem Solvers
By Yardi Blog Staff on Feb 10, 2022 in Senior Living
Where would the world be without problem solvers? Certainly not far. Problem solvers propel innovation and help us make the most of the resources available to us. At Yardi, four departments of work behind the scenes to help Senior Living clients anticipate, mitigate and troubleshoot dilemmas. They are among the problem solvers that help clients explore innovative solutions and deliver quality services to customers.
Yardi solutions rise to face new challenges
Evolving client needs require evolving technology. As developers issue new features, client-facing team members are ready to help with change management.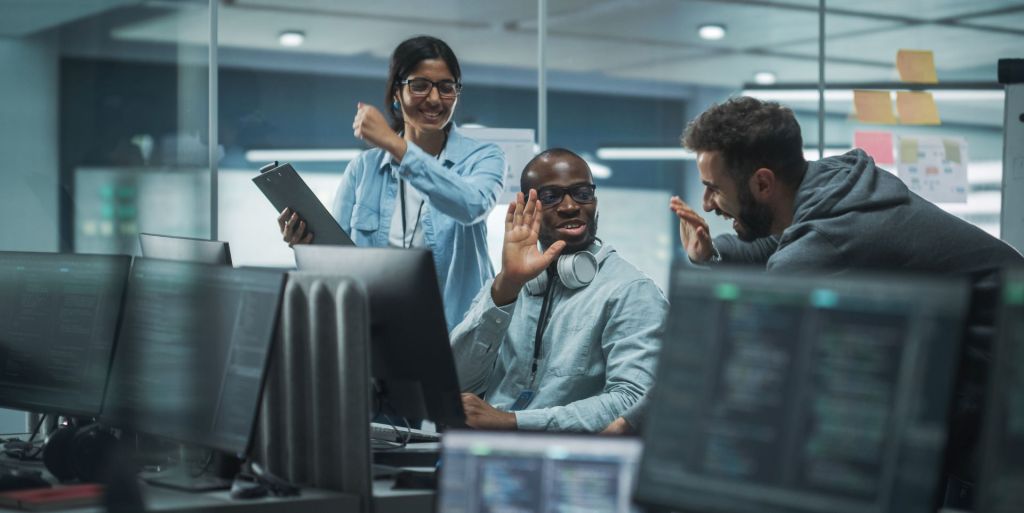 Craig Christensen, team leader, Consulting Practices at Yardi says, "We work in a rapidly changing environment that has been heavily impacted by COVID-19. Our developers worked quickly to implement new solutions like vaccine administration tracking for our clients."
To navigate such new functionalities, clients can access tools like on-demand resources in Client Central or live training calls.
Such tools are also helpful during the onboarding and continue education processes. Senior Living has a comparatively higher staffing turnover rate compared to multifamily. The ongoing pandemic has made it even more challenging. Yardi helps clients deal with the workforce shortage by streamlining routine processes.
Stephanie Joralemon, product specialist, CSD, explains, "Clients found themselves consumed with ongoing trainings. We've resolved this issue with a Train the Trainer approach."
Through Aspire software, client trainers gain access to role-specific trainings 24/7. Live calls and trainings help fill any remaining gaps. Clients get the education that they need to quickly and accurately move forward with their work.
Improved communication where it matters most
Improving communication is another challenge overcome by Yardi specialists. In the past, medical profiles received updates via facsimiles and phone calls between the pharmacy and care provider. Yardi EHR and eMAR resolve the communication issue with greater efficacy and convenience.
Brandon Gardiner, senior team lead, CSD says, "With EHR and the integrated eMAR, the communication between the pharmacy and communities have been streamlined into a single platform and near instantaneous. Though the need for the constant communication has not been removed entirely, it has been significantly streamlined through the interface and our clients can rest assured that their eMAR is up to date and accurate."
Top performance under pressure
Senior Living specialists carry unique responsibilities. They understand the gravity of their work and balance it with a supportive atmosphere and plenty of humor during downtime.
Gardiner summarizes it best: "It is both exciting and entirely scary. Since our job primarily deals with residents' medications and overall medical profiles, we have a duty to keep everything running, timely and always correct. There is no room for mistakes or a missed interface."
Integrations manager Carol Poarch-Blagburn expands, "We are working in an area that is critical to the wellbeing of patient health and wellness. When something goes wrong, it is almost always urgent. Our team uses laughter to ease what is otherwise a stressful job. We support each other and play to each of our strengths."
Corporate culture at Yardi
The problem solvers on the Senior Living team shoulder their responsibilities with grace. The corporate environment makes it easier for them to do so, notes Lacy Tamez, clinical specialist, CSD.
"Corporate culture at Yardi is well-balanced. Client care and support is a top priority, and right next to it is employee support. As a company, Yardi believes in making sure everyone feels supported and engaged. We all work hard and get amazing support and appreciation back in return," says Tamez.
Establishing an atmosphere of care begins early in CSD. When stepping into a high-stakes role, leadership ensures that new hires aren't walking in alone.
Mila Tunovic, technical account manager, CSD Toronto recalls, "Yardi is very supportive and helpful, especially the training path for new employees. We also have opportunities to mentor and teach new hires. I feel that the overall environment of learning, teaching and growing is highly rewarding."
Fellow Torontonian Anna Amrin chimes in, "I personally find the company's culture to be engaging, collaborative, challenging and motivating. I feel supported at every step of the way."
Supportive and compassionate team members create a united front against challenges of all sorts. Teammates solve problems together, excel together and deliver the best possible service.
CSD team lead Maurvin Parmar adds, "I joined Yardi because I had prior experience in Electronic Health record software. I stayed for the work culture and team environment. I have always wanted to work where I could help people every day. Here at Yardi, we genuinely care about helping people and making an impact and this career allows me to do that."
Are you prepared for a rewarding challenge? Explore career opportunities with Yardi.