Pacifica Honors Staff
By Natalie Mahn on Oct 14, 2021 in Senior Living
For Pacifica Senior Living, this year's National Assisted Living Week (NALW) was spent gathering residents, paying homage to assisted living caregivers nationwide and celebrating their own staff.
It's always a pleasure to spotlight our clients, like Pacifica, during NALW. Led by the National Center for Assisted Living (NCAL), the annual celebration encourages organizations to honor those who reside, work and volunteer in assisted living communities.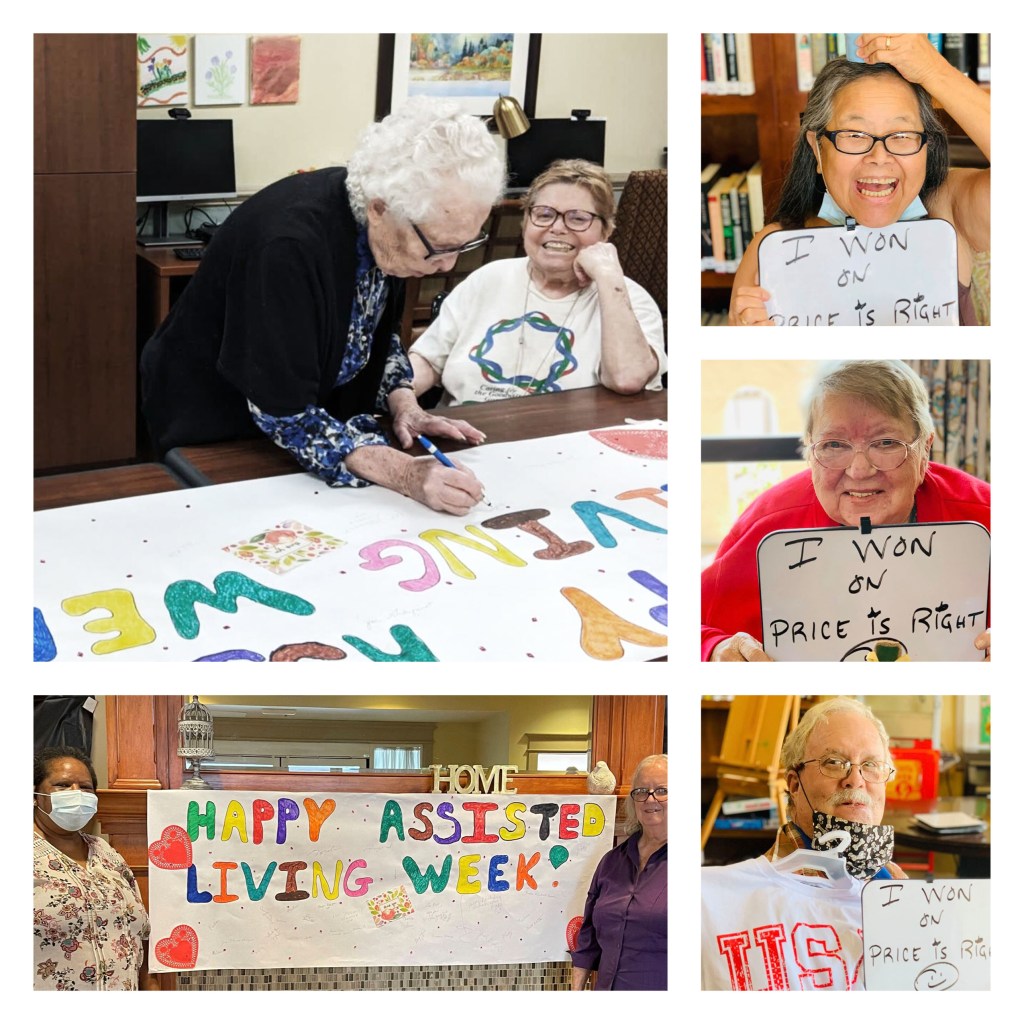 Pacifica did just that, going above and beyond to honor their care staff.
Celebrating NALW
Honoring this year's NALW theme — Compassion, Community, Caring — Pacifica invited their staff and residents to an array of uplifting events. They shared a snapshot on social media, too.
In communities from North Carolina to California, Pacifica's week-long celebration gathered everyone with delicious food, an in-house "Price Is Right" game and NALW-themed arts and crafts. There's more, but we'll let you explore the photos for yourself! You can find a range on Pacifica's LinkedIn page.
The dynamic senior living company also shared their appreciation for staff members with words of gratitude. They highlighted the resilience of their caregivers — and assisted living staff across the nation — during the pandemic.
"The COVID-19 pandemic has brought new challenges to all assisted living communities in America for the past year and a half," shared Pacifica on LinkedIn. "This National Assisted Living Week, we want to recognize all the efforts put forth by the staff of Pacifica Senior Living communities for all they have done and continue to do. Thank you."
Last but not least, they took the time to honor individual employees. Check out this spotlight of Enrique, a personal care assistant at Pacifica.
Get to know Pacifica
Utilizing Yardi's senior living management software, Pacifica Senior Living strives to create communities where residents feel at home. They're passionate about helping each individual live with independence, security and peace.
Pacifica's senior living options include independent living, assisted living, memory care, skilled nursing and more. Read more about Pacifica.
Interested to learn how Yardi supports clients like Pacifica? We'd love to hear from you! To read more about NALW, visit our latest blog post. We join Pacifica in recognizing assisted living caregivers for their resilience, compassion and dedication to residents.