Celebrating Resident Artists
By Natalie Mahn on Mar 3, 2023 in Senior Living
We couldn't pass up the chance to feature a cool initiative from one of our senior living clients, an initiative focused on bringing residents' passions to light. Shout out to Maplewood Senior Living for their blog series that highlights how residents are finding purpose and joy — including their recent post spotlighting their art-loving residents.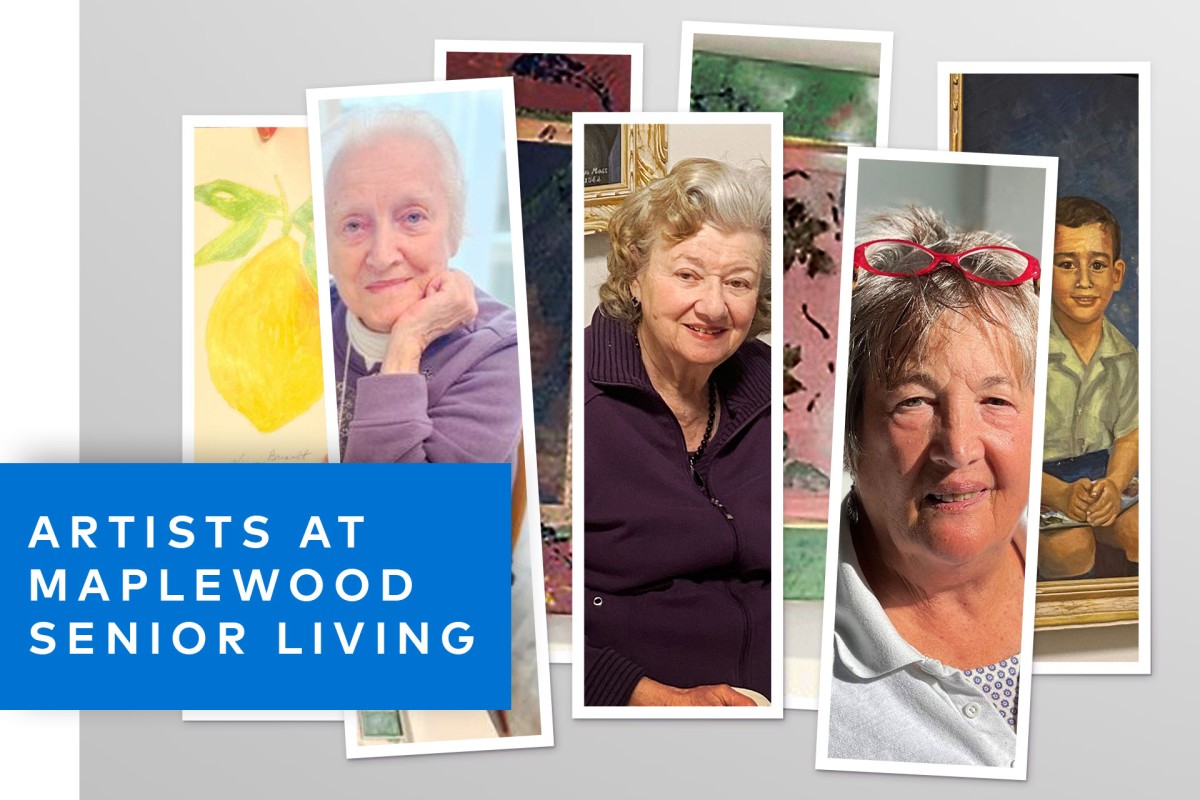 Spotlighting Maplewood's resident artists
As mentioned in their post, Maplewood didn't have to look far to find resident artists. From participating in daily art activities within their community to sparking creativity on their own, these residents bring some amazing designs to the table.
Starting with Maplewood at Weston resident Judith Kohn, a talented individual who claims art rescued her during a difficult season of life. Inviting creations are spread across her apartment with pieces hung on walls, sitting on the furniture and even propped on the floors. With her strong love for art, it's no surprise Judith has become one of Maplewood at Weston's most active ambassadors. She's been spreading her knowledge by teaching a monthly art class for other residents since moving to the community in July of 2022.
At Maplewood's newest community in New Jersey, Maplewood at Princeton, you'll find resident Rosalyn Mass, who's held a lifelong passion for the arts. She taught painting and drawing for seventeen years directly out of her home, working with children from different backgrounds and cultures. She later worked with a local library to have her students' work exhibited, too. Quite impressively, Rosalyn never had any formal training — simply a natural talent and dedication to channeling her inner artist.
Head to Maplewood's blog post to see photos of both Judith and Rosalyn's art pieces!
Celebrating our senior living clients
It's always fun to share something joyful from our senior living clients and the residents they serve. We applaud Maplewood for celebrating their residents' creativity — we love featuring initiatives like their blog series here on The Balance Sheet.
Have questions about how Yardi works with clients like Maplewood? Get in touch with our senior living team anytime.