Joel Nelson Named
By Natalie Mahn on Jun 6, 2022 in Senior Living
Argentum is a leading association in senior living. From advocating for seniors and their families to driving policy initiatives, this national association works to better the senior living industry at every level.
That can't be done without a team of industry experts and passionate leaders. This includes LCS President and CEO Joel Nelson, who was recently elected to serve as chairman of the Argentum Board of Directors.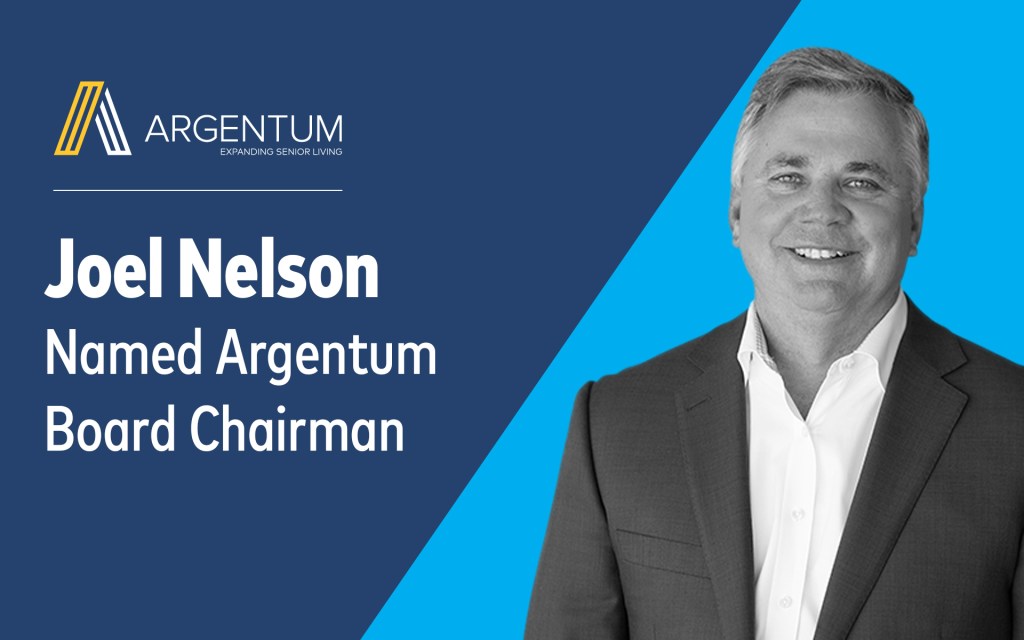 With LCS being a dedicated Yardi senior living client, we are thrilled to share Nelson's new position and extend our congratulations!
Joel Nelson named Board Chairman at Argentum
As the newly-appointed board chairman, Nelson brings years of industry experience to Argentum. And prior to taking this role, Nelson served as the Argentum Public Policy Committee Co-Chair — making him well versed in the association's mission and programs.
"I am extremely proud of the work we have achieved at LCS and feel the experiences of the last decades in serving our residents and staff will serve the general membership of Argentum as we as a profession move forward to meet the challenges ahead," said Nelson.
Read more about Nelson's appointment as board chairman at Argentum.
About Joel Nelson
As the LCS President and CEO, Nelson executes strategy across all business lines in the LCS Family of Companies. That's no surprise based on his years of service and growth as a senior living leader, all at LCS. Nelson joined the company in 1986 and since then, he's held various executive roles on his path to President and CEO.
Given his industry knowledge — and the fact that he currently serves 40,000+ seniors in 140 communities at LCS — Nelson is well equipped to serve a distinguished association like Argentum.
And joining the Argentum Board of Directors isn't his only accomplishment of this year. Nelson was recently named a 2022 Changemaker, an honor reserved for industry leaders who are shaping senior living as we know it. Read Nelson's Changemaker interview with Senior Housing News, as part of a special series sponsored by Yardi.
Additional Yardi clients to serve on Argentum board
While Nelson's appointment as chairman is an exciting announcement, we have more news to share! In addition to Nelson's election, Argentum welcomed an array of new board members, which includes the following Yardi clients:
Sarabeth Hanson, Harbor Retirement
Tana Gall, Merrill Gardens
Doug Dollenberg, Brightview Senior Living
Adam Kaplan, Solera Senior Living
Bryan McCaleb, Sagora Senior Living
Doris-Ellie Sullivan, Retirement Unlimited, Inc.
From each of us at Yardi, congratulations to you all. It's wonderful to see our senior living clients reach new heights and work to push the industry forward.
Learn more about Yardi
Interested to see how our senior living software helps providers across the industry? For LCS, tools like Yardi EHR and Senior IQ equip leaders and staff to work more efficiently. The Yardi Senior Living Suite is built to unify senior housing operations on a single platform — saving time, streamlining tasks and driving enhanced resident care.
If you're ready to learn more about how our single connected solution helps providers like LCS, get in touch with us.
Once again, congrats to Joel Nelson and our additional clients for their election to the Argentum Board of Directors!