EHR Interfaces
By Joel Nelson on Apr 2, 2021 in Senior Living
Yardi has a long history of providing interface solutions that enable its clients to exchange information with third-party vendors of solutions for applicant screening, online billing payments, renters insurance, service requests and many other business requests. That interoperability extends to senior housing community operators who wish to connect with ancillary operations solution providers.
Interfaces allow third-party partners and Yardi EHR users to exchange information seamlessly and securely. Operators can utilize standard interfaces to connect senior living integration partners. Also, operators can optimize care transitions and enable the secure flow of information to and from EHR.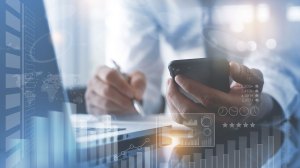 Among Yardi's interface partners for senior living is eMenuCHOICE, a St. Paul, Minn.-based dining management and point of sale application for senior living communities. Other providers that Yardi has welcomed as senior living interface collaborators include abxtracker, which specializes in antibiotic and infection tracking control solutions; Healthconnex, a leading provider of software used for infection prevention and control; and Kno2, which creates centralized accounts that enable efficient and HIPAA-compliant exchanges of resident documents.
The list of Yardi senior living interfaces continues to grow. Created in some cases as a result of client requests, the added partnerships will enhance interoperability in such operations as vital signs and weight monitoring, nurse calls and telehealth.