Brightview Honors
By Natalie Mahn on Sep 30, 2022 in Senior Living
Congratulations are in order! We're pleased to recognize Brightview Senior Living, a wonderful Yardi client, for two recent achievements that highlight their dedication to residents and employees.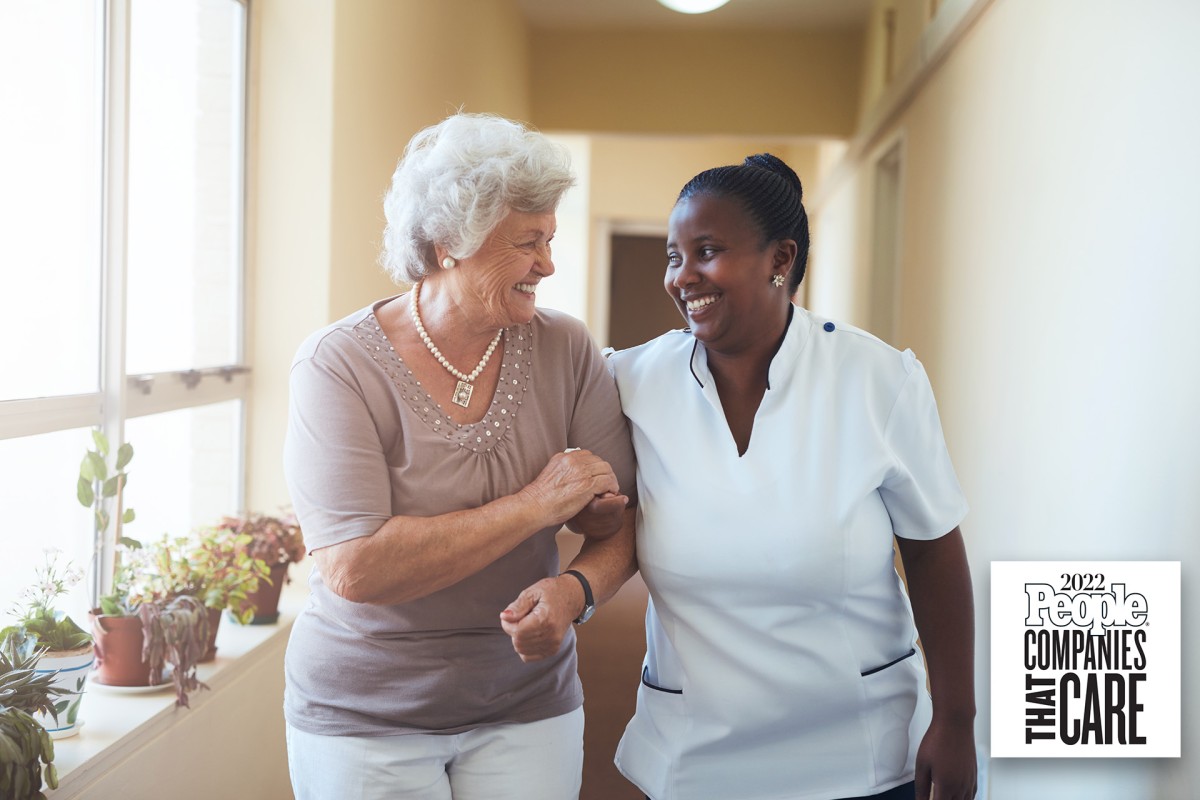 Congrats to Brightview for earning a place on People Magazine's Companies That Care® list for the second year in a row, as well as being named the number one Fortune Best Workplace in Aging Services™ for the fourth consecutive year.
Brightview earns People Magazine accolade
To earn a place on People Magazine's Companies That Care list, organizations need to go above and beyond in more ways than one. Leaders must ensure they're honoring employees, uplifting their communities and ultimately, striving to make the world a better place. That criteria comes directly from People in describing the 2022 list.
Brightview surely meets that criteria, as they've spent over 20 years creating an exceptional environment for their employees and residents. This is the second consecutive year they've earned a place on the list, and they're the only senior living company that's been recognized.
"This highly competitive ranking features 100 U.S. companies across all industries, and we are honored to be the only senior living company recognized," shared Brightview on LinkedIn. "We are proud to be named as an organization that genuinely puts people first."
Plus the #1 place on Fortune's esteemed list
It's pretty exciting to earn not one, but two exceptional accolades that highlight a commitment to care, service and staff. For Brightview, that includes the number one place on Fortune's Best Workplaces in Aging Services list.
To build the 2022 list, Fortune analyzed data from more than 140,000 employees in the senior living industry. From those surveys, over 90% of Brightview associates reported feeling welcome at the company, and they believe their work has special meaning.
This is the fourth consecutive year Brightview has been named the number one honoree. See how Brightview celebrated the achievement on social media.
We're ecstatic to share that additional Yardi clients earned a place on Fortune's list as well. From our team to each of yours, congratulations! View the full list of 2022 honorees.
More about Brightview
Founded in 1999, Brightview Senior Living builds, owns and operates 45 senior living communities with over 5,000 associates across the East Coast. Built on the idea that a great place to work is a great place to live, Brightview communities embody the company's dedication to excellence.
And to help them drive that mission forward, Brightview incorporates tools from the Yardi Senior Living Suite, a powerful system built to empower staff and improve care. Learn more about how this single connected solution builds success.
Once again, congratulations on two amazing achievements for 2022, Brightview team! Read more about Brightview.