Property Management
By Erica Rascón on May 20, 2015 in News
The second quarter of 2015 has begun on a positive note for built-to-rent single family properties. Markets for existing single family rentals across the nation enjoy occupancy rates close to 95%–and these properties need managers. If you've positioned yourself properly, then success is well within reach. If not, here are a few tips to bring you up to speed.
Build Bridges
As your business grows, so should revise your list of industry contacts. By expanding your network of professional service providers, you will be better equipped to thoroughly meet clients' needs in a timely manner.
In a perfect world, you will already have an advanced understanding of federal, state, and local laws regarding fair housing, tax codes, and business regulations. But since you probably don't have the time, energy or mental capacity to be an expert in everything, familiarize yourself with the aforementioned guidelines and then add lawyers that specialize in real estate and contract law to your inner circle of contacts.
Inspectors also make good friends, since they can detect problems with your properties before they become lawsuits. Accessibility compliance inspectors, as well as those with expertise in building codes and environmental regulations are excellent contacts to have on hand.
Be sure to have each property inspected every 3-5 years. As houses experience wear and tear, land shifts, and properties settle, a property can fall out of compliance. Without early detection, a property out of compliance can cost you millions.
Let's not forget your everyday heroes—you will need plenty of them. You probably already have a strong relationship with a local handyman, electrician, and plumber. Consider adding at least two more professionals from every county in which you plan to expand. This way, you won't exhaust your current contacts and you won't have all of your eggs in one basket when an emergency strikes at 2am.
Optimal Organization
It may have been easy to manage your fledgling portfolio using an Excel spreadsheet and a few folders in a file cabinet. But as your business expands, such limited resources will hol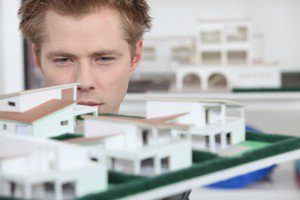 d you back.
Yardi offers a range of property management software and services that can save time and reduce costly human error. Screen residents; create, edit, and renew leases; process paper checks and electronic payments; receive, schedule, and document completed maintenance requests–all using one fully-integrated system. Such versatile tools can decrease overhead costs and improve efficiencies for your existing onsite staff.
Get the Word Out
Word of mouth is your best way to get leads and referrals, so satisfied clients can make or break your company. Make an effort to collect customer feedback and use it as a springboard to improve business operations. There are several online survey tools available for businesses and budgets of all sizes.
It's also important to stay on top of your online reputation. Establish your brand with an informative website, interactive blog, and engaging social media. (You don't need a profile on every platform. Simply pick one or two to start.) These resources will provide a way for you to interact with existing clients, build your reputation and attract new clients all at once.
Have you experienced growth in recent years? What are a few words of advice that you would offer to other property managers who are striving for growth?