Package Prep
By Erica Rascón on Oct 30, 2016 in News
From smart lockers to drone landing pads, multifamily prepares for the quickly evolving future o
f e-commerce and deliveries.
Alan Gershenhorn, chief commercial officer at UPS, reviewed the latest online sales data during a panel discussion with the National Multihousing Council: Brick-and-mortar retail has grown at approximately 2 percent each year. In comparison, e-commerce has grown in the teens. In 2015, online sales grew by 14.6 percent according to the U.S. Department of Commerce.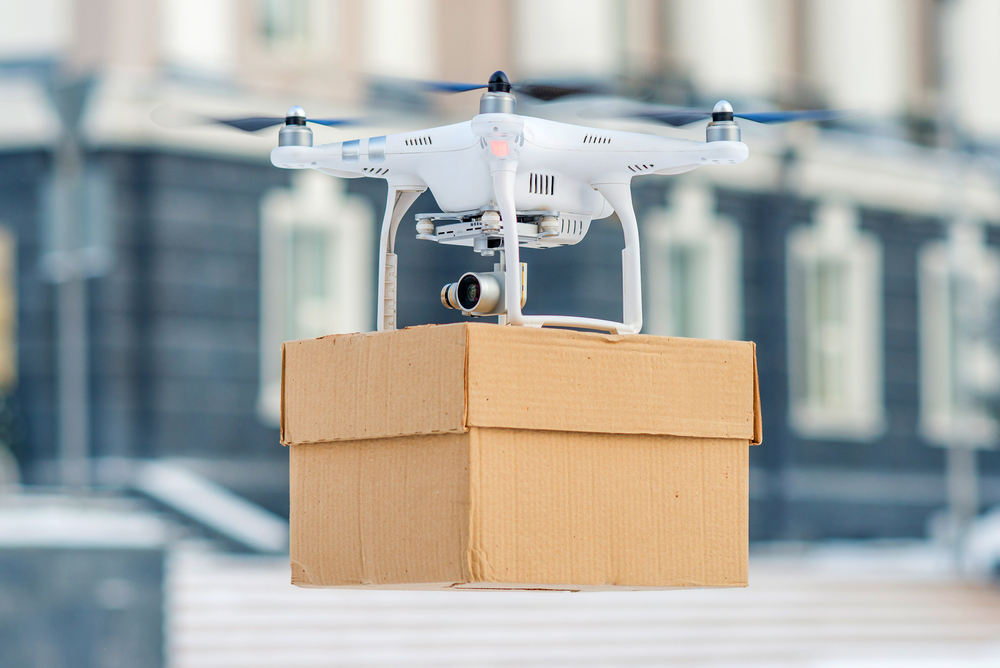 Nearly half of UPS deliveries go to residences, continues Gershenhorn. As delivery quantities increase, multifamily leadership faces a series of challenges.
Currently, delivered packages sit at the threshold of the residence where it is exposed to damage from the elements and at risk of theft.  A missing package reflects poorly on the community and resident satisfaction scores.
Within some multifamily communities, the package is delivered to the leasing office staff or concierge. This method poses an additional burden to staff members that are now accountable for the package.
Staff must have adequate space to store the parcels, which can be anything from a tiny jewelry box to furniture and appliances. The staff must also find favorable conditions in which to store the packages. Food delivery and other perishable items require climate control.
Multifamily leaders eagerly explore cost-effective solutions to their delivery and storage challenges. The ideal solution would offer security, flexible space, and perhaps even a degree of insulation.
In terms of costs, having residents handle their own packages is a clear choice.  The courier industry offers several self-serve options that limit the accountability of multifamily staff:
UPS My Choice and FedEx Delivery Manager allow users to determine their delivery preferences, such as time and date. Users receive notifications of the package's progress.
UPS Access Point program relies on third-party stations where users can pick up their parcels. These stations are convenient locations, such as local retailers.
Amazon offers similar programs, Amazon Lockers and Amazon Pick-Up Points. Conveniently located third-parties host the lockers or pick-up sites. These options give users flexibility in when they can pick up their packages and the assurance that a responsible party is looking out for the parcel until they arrive.
The availability of Amazon Lockers will likely increase in coming years. Amazon is actively seeking partnerships with other couriers to make the Lockers a more desirable and useful resource for communities.
Peter Larsen, vice president of product management for Amazon deliveries, says, "I definitely see the range of locker solutions increasing over time. One of those things that we're going to have to get better at over time is consumables—fresh goods and ultra-fast goods. The delivery mechanism will be the same, but faster, but where we put these things–hot or cold–is going to evolve over time.
With so many options available, multifamily leaders could institute a community policy that requires residents to use such services.
While off-site storage takes the onus of package care and storage away from multifamily staff, it's less appealing to residents. If residents have to "go out" to pick up a package, they could skip e-commerce altogether.
At home delivery is still the most convenient option and multifamily may soon evolve to accommodate it. Drones are a major player in the new plans.
Industry giants such as Amazon are poised to increase the use of drones for deliveries. There are still two major problems. The first is the law.
Federal Aviation Administration (FAA) regulations governing the commercial use of drones fail to accommodate mass shipments.
Among other obstacles, current regulations face the following setbacks:
Drones may not operate over anyone who is not participating in the operation, such as residents relaxing on the balconies of their apartments.
Drones must fly under an altitude of 400 feet, minimizing deliveries to units on the upper levels of skyscrapers.
Drones may only operate during daylight hours, which is a setback from ground and conventional air transportation. May unnecessarily increase costs and delay delivery times.
Once the laws change (and there is little doubt that they will) drones still have a second hurdle to cross when delivering to multifamily sites. Where do they land?
Several engineers and architects have proposed variations of drone towers. Some designs call for oversized balconies with clear, designated space for a drone landing pad. Other designs offer a more simplistic rooftop landing pad. A done landing pad may alleviate many concerns caused by leaving a package at the front door or in the leasing office.
Drone-ready balconies come with additional advantages. According to a report by Better Homes and Gardens, young renters see outdoor spaces as an expansion of the home itself. Of respondents, 73 percent view the outdoor living area as an ideal entertainment space.
Another Better Homes and Gardens survey reveals that 67 percent of Millennials are in favor of integrating technology into their homes to improve convenience. An expanded deck with a drone landing pad merges the benefits of both.
Package deliveries are increasing at a faster rate than multifamily is prepared to accommodate them. But the problem hasn't gone unnoticed. Multifamily and e-commerce leaders are poised to find a solution, fast.