Harassment Training
By Mike Sederholm on Feb 13, 2018 in News
A major trend in 2017 was the prevalence of discussion around sexual harassment in many workplaces. Seemingly every week heard new reports of high-profile offenders, despite decades of preventative efforts by employers and government regulators.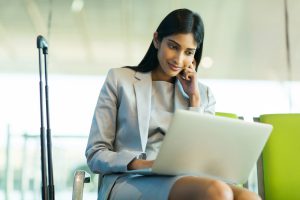 In 2018, it's likely that major changes are on the horizon.
PBS provides an excellent overview of the history of harassment policy, and how training has evolved since being first introduced in the 1980s. The article cites a report from a task force set up by the United States Department of Equal Employment which found that training likely failed to prevent harassment because it were too focused on simply protecting employers from legal liability.
One example of an evolving training policy is happening in California. State legislators passed a bill in the fall of 2016 that requires managers receive training which includes the topics of gender identity, gender expression and sexual orientation. The requirement applies to companies with more than 50 employees and went into effect on January 1, 2018.
"Training is vital to prevent harassment from occurring, but it's clear that the curriculum must evolve as the issue changes over time. That's one of the great things about online training, it can be quickly updated and efficiently rolled out to learners at very little cost compared with producing and shooting a new video," said Patty Evans, director of corporate training for Yardi.
Yardi recently announced that its Yardi eLearning sexual harassment classes are fully compliant with the new California law. The team worked to update courses so that California-based clients could comply with new state law as it went into effect. "Gender identity and sexual orientation are long past due when it comes to inclusion in harassment training. We're proud to make this important instructional material available not only to our clients in California, but to any client nationwide," said Evans.
Part of California's training requirements is that instruction must be interactive and include practical examples for managers. "Real life situations are much more effective than the old, outdated training videos we've all seen. As a web-based learning platform, we're able to provide users with a highly interactive environment with thought-provoking situations to consider. The examples we've created do a great job of teaching this important subject," said Evans.
Interested in creating an online employee university for your company? Log on to Yardi.com/eLearning to see how easy it is to roll out interactive and effective learning materials to your employees. Yardi eLearning also provides a central platform to broadcast live training classes, administer webinars and report on learning data from any web-connected device.