ESG Insights
By Lee Ann Stiff on Feb 25, 2022 in Energy
Are you ready for new ESG regulatory requirements and increasing investor demands? OSCRE Innovation Forum's recent webinar, Constructing an ESG Framework for the Future, provided expert insight into this critical initiative. Moderated by Lisa Stanley, CEO at OSCRE, the panelists were Dan Winters, Head of Americas at GRESB, The Global ESG Benchmark, Naseem Wenzel, Strategy + Innovation Lead Partner at Cohn Reznick and Daniel Egan, Senior Vice President, Energy and Sustainability at Vornado Realty Trust. Read on for some important takeaways.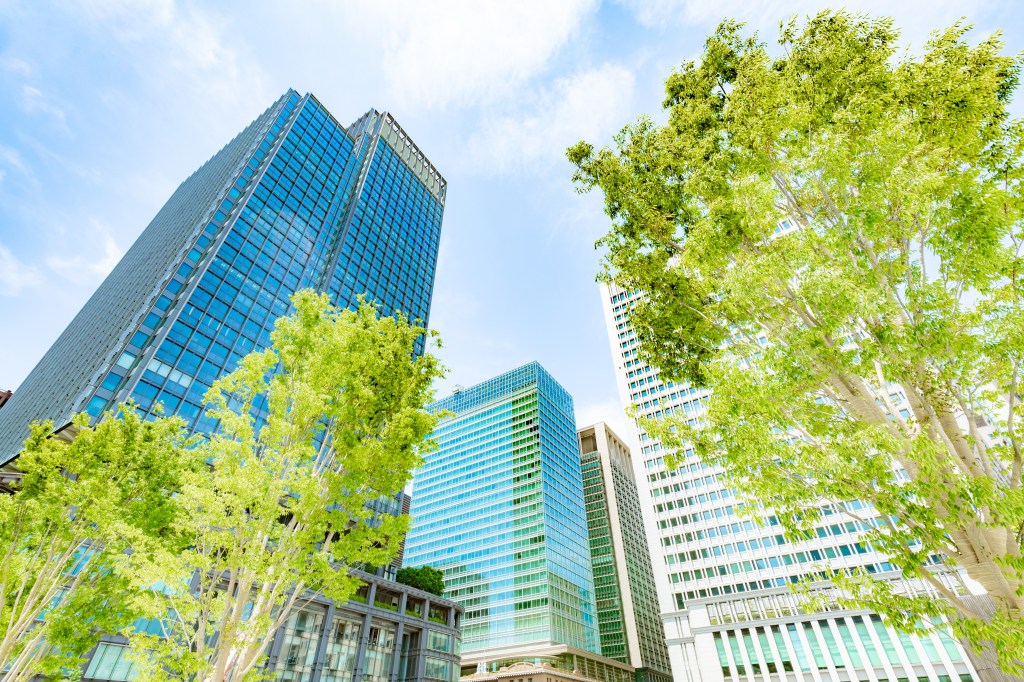 Top ESG challenges
A polling question during the webinar asked participants to identify the top challenge they face for ESG initiatives. 42% cited inconsistent data across platforms, tied with 42% that stated building skills to implement ESG initiatives are the top challenges. In its January e-newsletter, OSCRE responded to the polling results, "Inconsistent data across platforms is not a new phenomenon for organizations…While investment funds report their activities including zero-carbon targets and other environmental impact initiatives through their Annual Reports and GRESB benchmark reports among others, the information that's reported is gathered at the property level. This need for information confirms common ground — the need for standardized information for property owners, occupiers and investors that inform decisions and provide insight for risk assessment."
Clearly, there's a need for not only impeccable data from a centralized location (a single source of truth), but also the ability to automatically extract and properly analyze it for meaningful application. This applies to ESG efforts as for all other operational processes.
Good corporate governance
Organizations must assess where they are today — including the level of responsible corporate leadership, to create a roadmap for where they want to go. Having an "ESG culture" across your business is key, meaning ESG is part of everyone's job, as is gauging where you rank against your peers to understand your performance and determine what operational improvements are needed. Identifying what data is important and how to measure it is critical, as is knowing things will continue to change, so any model you come up with needs to be expandable. With new governmental rules and regulations — and more to come, make sure your ESG strategy is scalable.
Tenant experience and facilities management are a current focus of many operators, bringing a greater awareness that assets should not only be energy efficient, well maintained and comfortable to occupy, but also satisfying in social terms — which can be hard to measure. But those qualitative factors are definitely important to measure with regard to ESG, so make sure your program reflects them.
One panelist commented that good data is not enough, it must be analyzed correctly. That will lead to confidence in the information delivered to owners, investors and tenants. Also critical in pandemic times: ensuring health and safety standards for your buildings, soliciting feedback and measuring effectiveness.
Mature data management
As one panelist said, ESG is a call to action. Most organizations are answering that call to attract investors and capital as well as retain employees. Regarding how fast companies are able to execute ESG initiatives, it depends on the maturity of the organization. When getting started, allocating funds to ESG programs shows a commitment, as does continuously looking for new and better ways to measure factors that are somewhat intangible and more qualitative in nature, such as social elements. In addition to improving operations, meeting compliance and using benchmarks to improve energy consumption and sustainability efforts is crucial.
Lisa Stanley commented that siloed data is still a challenge for many organizations. Further, ESG is more vital than ever before, as it guides investments and drives corporate strategy. It also attracts investors. "GRESB reporting is a significant pillar helping in the highly competitive investment fund arena," Stanley said.
One of the panelists commented that you must identify where the data gaps are in your organization. You also need to expand the data you're gathering and continue to improve what you're measuring. Having top down support in your organization is meaningful, as is incorporating sustainability in due diligence and decision making and creating a consistent and centralized approach to ingesting data for ESG. It was also mentioned that having the ability to compare various periods of time to benchmark and compare with your peers is invaluable, as is having years of ESG data to inform a holistic story about your company.
The road ahead
To sum up, successful corporate stewardship that includes a well-executed ESG program helps create more valuable assets — and greater appeal to investors. One panelist commented that many investment decisions are based on simple ESG metrics, and you must provide clarity around that data. With regard to optimizing assets, tenant experience is key to attracting occupiers and renewing leases. With so many tenant employees still working remotely, enticing workers back into offices requires planning and strategy. That includes ensuring health and safety standards, social distancing for workspaces and contactless services including automated visitor management.
Having your ESG program permeate your entire organization is an important early step. Continuing to collect data to evaluate company performance and tenant satisfaction is a must, as is accelerating needed changes at every level of the organization. Overall, the panelists agreed there is no "secret sauce" to approaching ESG disclosures.
Ready to move forward?
As part of your ESG strategy, the right technology can help you reduce energy consumption at your properties and improve sustainability, as well as automate benchmarking and reporting and more easily meet compliance. You'll also keep your tenants satisfied in optimized buildings while you attract investors with clear ESG metrics. Learn more about the Yardi Pulse Suite, including the new GRESB dashboard, and how it can help you automate data collection and reporting.