Airport Amenities
By Erica Rascón on Aug 12, 2016 in News
If two travelers had a 17-hour layover in your airport, would the new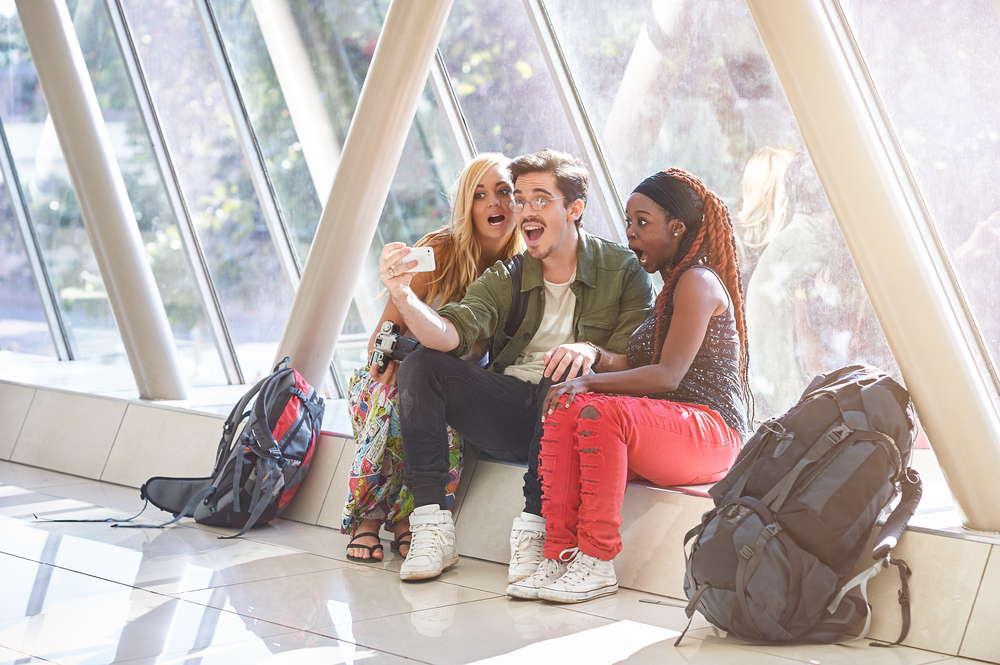 s excite them? If you can't immediately say "yes," your airport still has work to do. We've got a few service and marketing tactics sites of sizes that can make the experience more appealing.
Engage Before Arrival
Create the travel experience before travellers pack their bags.
Instagram is a good starting place. The app is praised for generating high engagement for travel brands. Use the feed to inspire travel plans, highlight features at the airport and give an otherwise impersonal industry a personal touch.
Check out these travel brands that are getting it right on Instagram.
Monitor Instagram and other social media platform to identify travelers. Hootsuite and other analytics services offer tools that make monitoring and filtering hashtags easier for businesses.
By identifying travelers (and users with travel plans) you can open the door to a wide range of personalized, direct engagement. This human interaction builds priceless brand loyalty.
For example, travelers often post updates throughout the journey, including pictures at the airport with site-specific hashtags. Your team can then connect with the use to get an idea of why they are traveling and their interests. Team members can make recommend attractions and amenities, or direct them to the welcome center for your city.
Even if the user isn't flying with you during this trip, you have created a relationship that will put you on their radar next time they book a flight. Added bonus: you'll also make an impact on the traveler's followers
Don't let the mobile experience stop with social media. Pulsate reports that by 2017, 10 percent of airlines revenue will be driven through mobile. That's approximately $70 billion in revenues.  Creating a strong mobile presence will increase your share of that pie.
A growing trend is to make tax- and duty-free online shopping available for flying passengers before they arrive to the airport. E-commerce allows travelers to participate in the retail exchange even when the schedule is tight. Users can order gifts or last minute supplies and pick them up upon arrival, without browsing several shops or waiting in line.
Changi Airport offers tax-free and duty-free online shopping to passengers. Finnair is taking e-commerce a step farther. From the terminal and in the air, users can hail a cab, shop for groceries, and begin scheduling adventures in their destination.
At the Airport
If someone was blindfolded and dropped off at any given gate within your airport, could they tell where they were once the blindfold was removed? The following tips will set your airport apart from the masses.
When your airport is a destination, it is identifiable and unique. It has a strong sense of place, a singular atmosphere. There are several ways to achieve this while driving retail. Such place-making ancillary services accounted for $31.5 billion in revenue in 2013.
Local food is the first way to a traveler's heart (and memory, and wallet). Hyper-local restaurants create a one-of-a-kind experience that will differentiate your airport from others.
Brazil's Azul airlines teamed up with Buzina food truck to offer local fare in the air. Several airports sublease space to local restaurateurs but don't overlook smaller applications. Kiosks are a terrific place for grab-and-go products like sandwiches, desserts, and snacks by local entrepreneurs. The smells, flavors, and presentation of meals tap into travelers' senses. They can forge a sensory connection between the location, your travel hub, and the pleasure of good food.
Once in place, feature your local fare on social media as #foodporn, or highlight employees and leaders as human interest stories. Both contribute to the user experience while building relationships with travelers.
While local visual artists have helped airports create a sense of place for decades, the other arts are largely underrepresented. Musicians transform a stale atmosphere into one that is vibrant and resonating with site-specific flare.  Whether the music plays dimly in the restrooms or live performances take place in restaurants and conference rooms, music is a good way to improve the auditory experience at the airport.
Art and music workshops and demonstrations are a fun way to add value to layovers—especially for those traveling with kids. Non-digital entertainment gets kids out of their seats. They can use their creativity and burn off a bit of energy before settling into the next leg of the journey. Kids activities at an airport are worth their weight in gold for parents.
Integrating the arts into the airport serves double duty. Ancillary services make travel more convenient. The services also bolster marketing efforts: visits by local celebrities are a great way to drum up city pride. Interactive events will provide you will endless images for social media and other content marketing campaigns.
Last but not least, there is sleep. Stressed-out travelers will seek a place to rest and unwind.  Economical, efficient, on-site lodging is growing in popularity. Vancouver International Airport and Miami International Airport both offer full service hotels onsite. Travelers rest in sleeping pods and cabins at Hartsfield Jackson International Airport in Atlanta and London Gatwick.  Existing sites charge anywhere from $15-$35 US per hour for a comfy, secure place to sleep.
If you don't have the resources for resting rooms or pods, there are alternatives. Yoga, meditation, and reading rooms provide respite from the bustle of travel centers. These are less likely to drive revenue but such amenities will put your airport on weary travelers' preferred list.