Stalled Rents
By Joel Nelson on Oct 7, 2022 in Matrix
"Key fundamentals remain strong" in the U.S. multifamily amid a flattening of average asking rents in September, according to a new national multifamily report from Yardi® Matrix. The $1,718 rate, unchanged from August, reflects the impact of the economic slowdown and Fed interest rate hikes.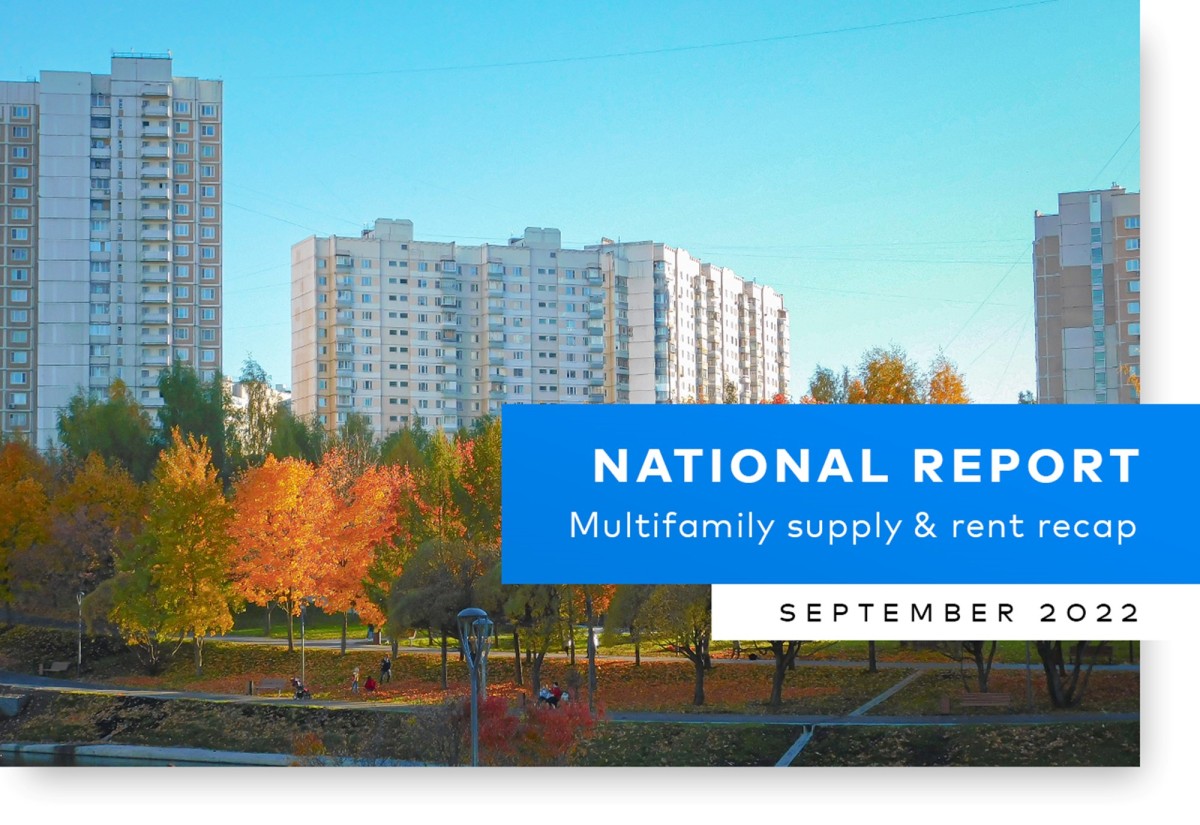 Year-over-year rent growth slid more than a full percentage point for the third month in a row, bringing it below 10% for the first time since July 2021.
National asking rents remain at record highs and occupancy rates holding steady at around 96% since June 2021, although "the market may be coming to an end of its extraordinary run of rent growth," the report says.
Average national asking rents in the single-family rental segment fell by $7 to $2,081 in September, the second consecutive month of decline, while year-over-year growth fell 170 basis points to 7.8%. The sector's outlook remains robust, the report says, because many prospective homebuyers who are priced out of the market turn to single-family rentals.
Read the full report for insight into the impact of supply, demand, demographics, employment, migration and more on the multifamily market. The September report includes two new features – lease renewal percentages and renewal rent growth, and rent-to-income ratios – that will be included in future monthly reports.
Yardi Matrix offers the industry's most comprehensive market intelligence tool for investment professionals, equity investors, lenders and property managers who underwrite and manage investments in commercial real estate. Yardi Matrix covers multifamily, student housing, industrial, office and self storage property types. Email [email protected], call (480) 663-1149 or visit yardimatrix.com to learn more.