Single-Family Rental Market
By Joel Nelson on Aug 21, 2023 in Matrix
Although its pandemic-driven expansion has been tempered recently by rising mortgage rates and cooling home sales, the U.S. institutional single-family rentals (SFR) industry has entered a moderate growth mode that positions it "to thrive over the long term," according to a new research bulletin from Yardi Matrix.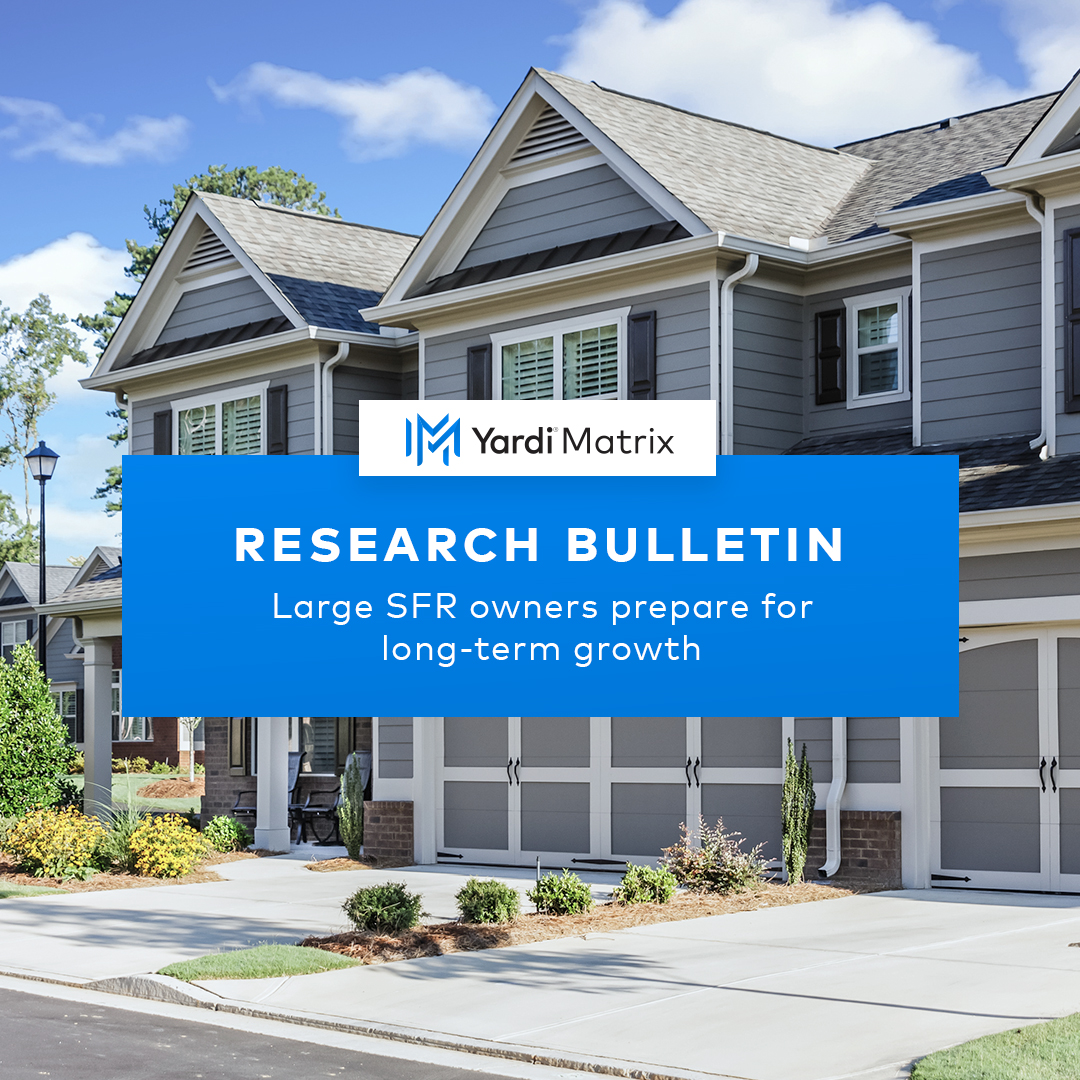 Robust household family formation and elevated demand for family and home office space during the pandemic sparked a run-up of SFR rents, which increased by 27.9% from January 2020 to mid-year 2023. Occupancy rates have remained above 95% since January 2018.
But rent increases slowed and year-over-year rent growth decelerated in the first half of 2023. The Federal Reserve has increased short-term interest rates by 525 points since spring 2022 and institutional SFR acquisitions have declined after two years of record volume. Despite this, "demand for single-family rentals is almost certain to remain firm," with the sector having "solidified its presence as a niche segment of the overall commercial real estate market," the bulletin says.
The extent of the sector's growth will depend on how well owners and investors succeed in financing acquisitions and developing efficient property management strategies.
Nashville, Tenn., had the strongest year-over-year SFR rent growth at mid-year, followed by Baltimore and Chicago. The weakest metros for rent growth were Orlando, Fla., Miami and California's Inland Empire.
There's much more insight into the SFR market in the August 2023 Yardi Matrix Bulletin, including an examination of fundamental drivers, a discussion of proposed legislation regarding institutional SFR purchases, a review of acquisition growth trends and reports on regional stock deliveries. Download your copy.