Self Storage Update
By Leah Etling on May 26, 2022 in Matrix
Self storage continues to perform well nationwide according to the latest National Self Storage Report from Yardi® Matrix.
National average storage rates rose $1 to $146 in April, matching the all-time high set last fall. Street rate growth, however, is decelerating because rates increased more dramatically in 2021. Street rates for 10×10 non climate-controlled units nationally increased 4.8 percent year-over-year in April, while rates for 10×10 climate-controlled units saw slightly less growth at 4.3 percent.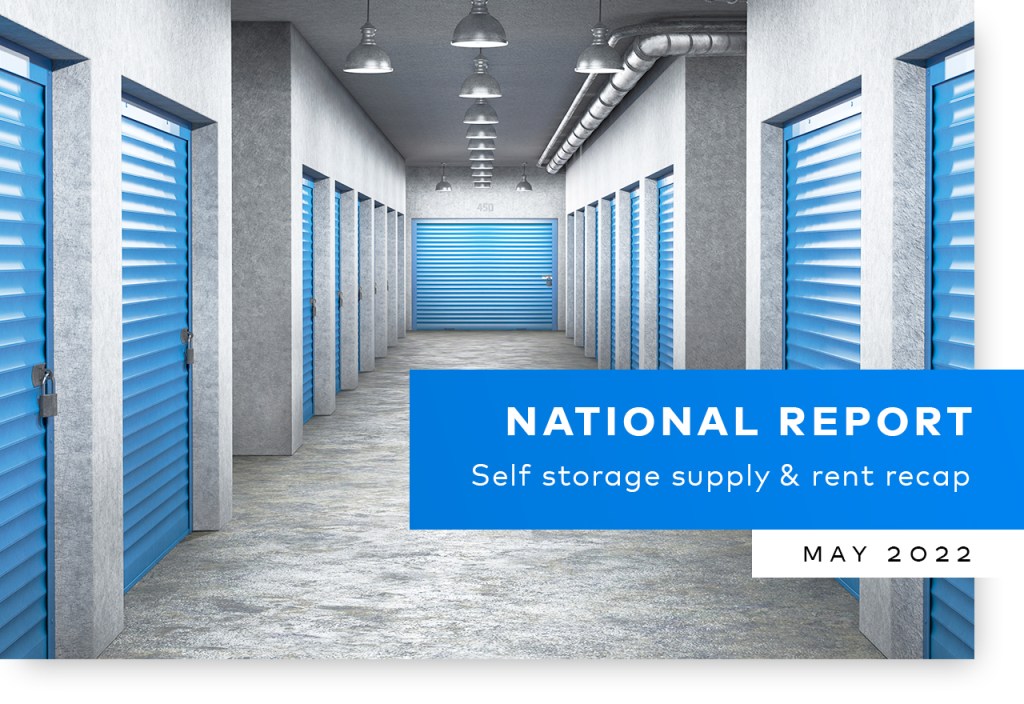 According to industry executives at the NYSSA investment forum this month, demand comes not only from normal factors like migration and student movement, but also from individuals who need storage to accommodate offices and businesses that have been squeezed out of the tight commercial market.
Storage customers are renewing at high rates and extending the length of stays. It all results in growth in rents and net operating income, which has increased upwards of 20 percent for some REITs over the past year.
However, market headwinds do exist. Consumer demand that has driven the recent boom could cool as higher interest rates slow migration and dampen home sales, which are major drivers for self storage. And although storage has a limited amount of capital expenditures, increasing expenses for items such as labor and materials may erode benefits of strong rent growth.
"Storage executives, however, are confident the segment is uniquely well positioned in an inflationary environment because leases can keep pace with rising prices and they foresee an ongoing increase in demand," states the report.
Yardi Matrix tracks a total of 4,051 self storage properties nationwide in various stages of development — including 1,467 planned, 747 under construction and 526 prospective properties. Matrix also maintains operational profiles for 28,289 completed self storage facilities across the United States, bringing the total data set to 32,340.
Learn more about the state of the self storage market nationwide.
Yardi Matrix offers the industry's most comprehensive market intelligence tool for investment professionals, equity investors, lenders and property managers who underwrite and manage investments in commercial real estate. Yardi Matrix covers multifamily, student housing, industrial, office and self storage property types. Email [email protected], call (480) 663-1149 or visit yardimatrix.com to learn more.