National Rent Growth
By Leah Etling on Jun 30, 2022 in Matrix
Rents in most American cities continue to rise slightly each month but are not duplicating the rapid escalation rates exhibited in 2021. But given ongoing gains, Yardi Matrix has revised its end-of-year projections upwards for most markets in a new special report.
Average month-over-month asking rents increased by 1.1 percent in May compared to the one percent month-over-month increase in April. However, year-over-year asking rents decelerated, from 16 percent in April to 14 percent in May.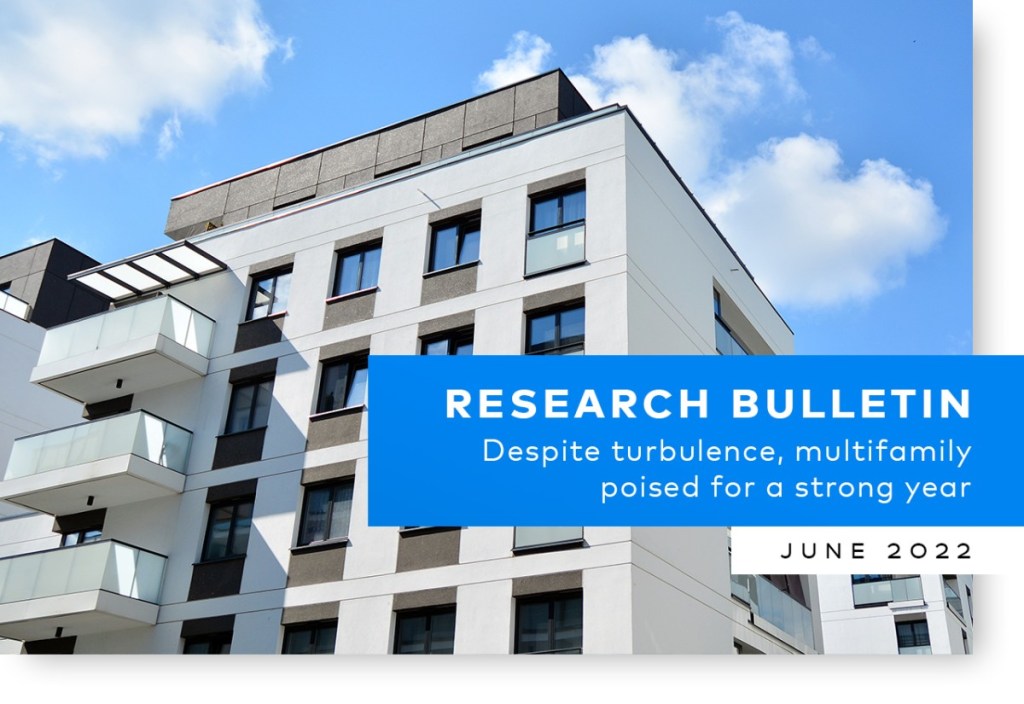 "While we are seeing the usual seasonal increase leading into the summer months, 2022 does not look like a repeat of 2021 even though rent growth remains elevated," state Matrix analysts.
Asking rents fell in only six markets: the gateway markets of Queens and Brooklyn; small Southern markets Macon, Ga., and Jackson, Miss.; and tropical Honolulu and the Southwest Florida Coast.
Conversely, 84 markets experienced greater than one percent month-over-month increase, and seven markets saw month-over-month growth that topped two percent: Charleston, Knoxville, the Bay Area-South Bay, Miami, the Urban Twin Cities, Wilmington, N.C., and Portland, Maine.
Most markets received an increase to their end-of-year projections in the newly released Matrix report. The biggest increases were concentrated in markets that continue to outperform expectations, with Scranton-Wilkes-Barre, Wilmington, South Bend and Spokane all seeing a more than five percent increase for year-end 2022.
The nation's economic outlook plays an important role in rent forecasts. That outlook has become increasingly tumultuous, with inflation at a 40-year-high but unemployment historically low.
Analysts are continuing to keep a close eye on the market and monitoring the impact of the Federal Reserve's approach to combatting inflation as well as the war in Ukraine.
"The Fed will likely ramp up its pace of rate hikes and quantitative tightening, increasing the chance of recession for this year and next," states the report. But despite the increased risk of recession, our view for this year remains positive, and we believe that there is still less than a 50 percent chance of recession this year."
They continue: "While it will be prudent to keep an eye on these risks, we still believe that we will most likely make it through 2022 without a recession or major shock to multifamily markets. The fundamentals of supply and demand remain strong, and the job market is still hot. The rate of increase in asking rents might be beginning to slow down, but growth remains significantly elevated by historical standards. The industry will have to navigate some headwinds, but it is well positioned to do so."
Learn more about the expectations for rents for the remainder of 2022.