Yardi Germany
By Sophie Swords on Dec 6, 2022 in Global
Yardi is committed to supporting the community in every city where our offices are housed. Each year, the company distributes philanthropic aid to organisations selected by its employees.
In 2022, Yardi Germany donated to three organisations; The Mainz Hospice Society, Support Association for Children with Tumours and Leukaemia and Flüsterpost e.V.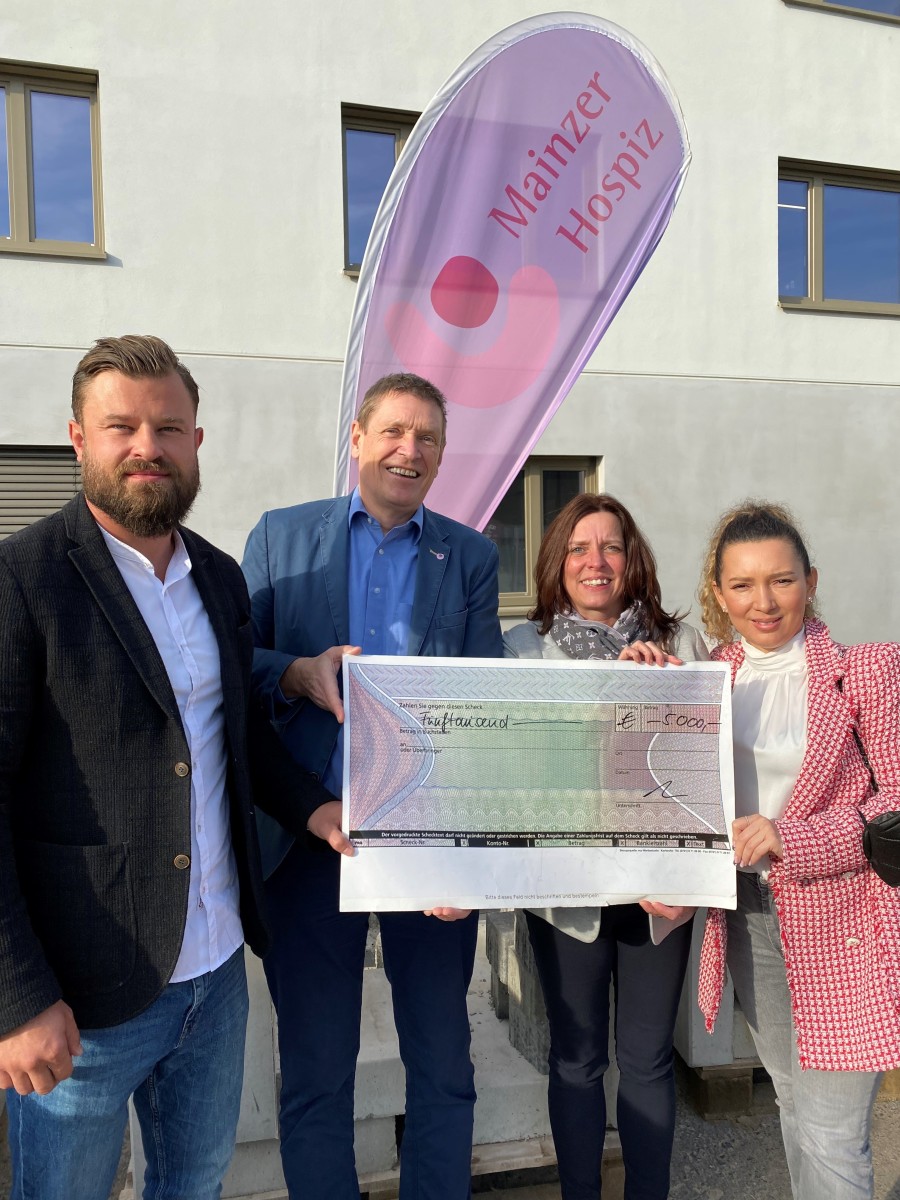 The Mainz Hospice Society was founded in 1990 as an outpatient hospice. Today, around 30 employees and a large team of volunteers take care of the needs of its patients and their relatives. Its commitment is primarily aimed at seriously ill people in Mainz and the surrounding region. In addition, they are involved in consulting, training and lectures as well as educational work in schools and medical institutions. The Mainz Hospice Society is the point of contact for those affected, doctors, care facilities and all those who deal with the topic.
Through medical, nursing and psychosocial support, patients are supported to deal with their illness and the farewell to life in a dignified and humane setting. In addition, family members can make use of the wide range of services and take advantage of the corresponding help. For more information, please visit mainzer-hospiz.de.

Support Association for Children with Tumours and Leukaemia (Förderverein für Tumor- und Leukämiekranke Kinder e.V.) was founded in 1984 by affected parents, nursing staff and doctors.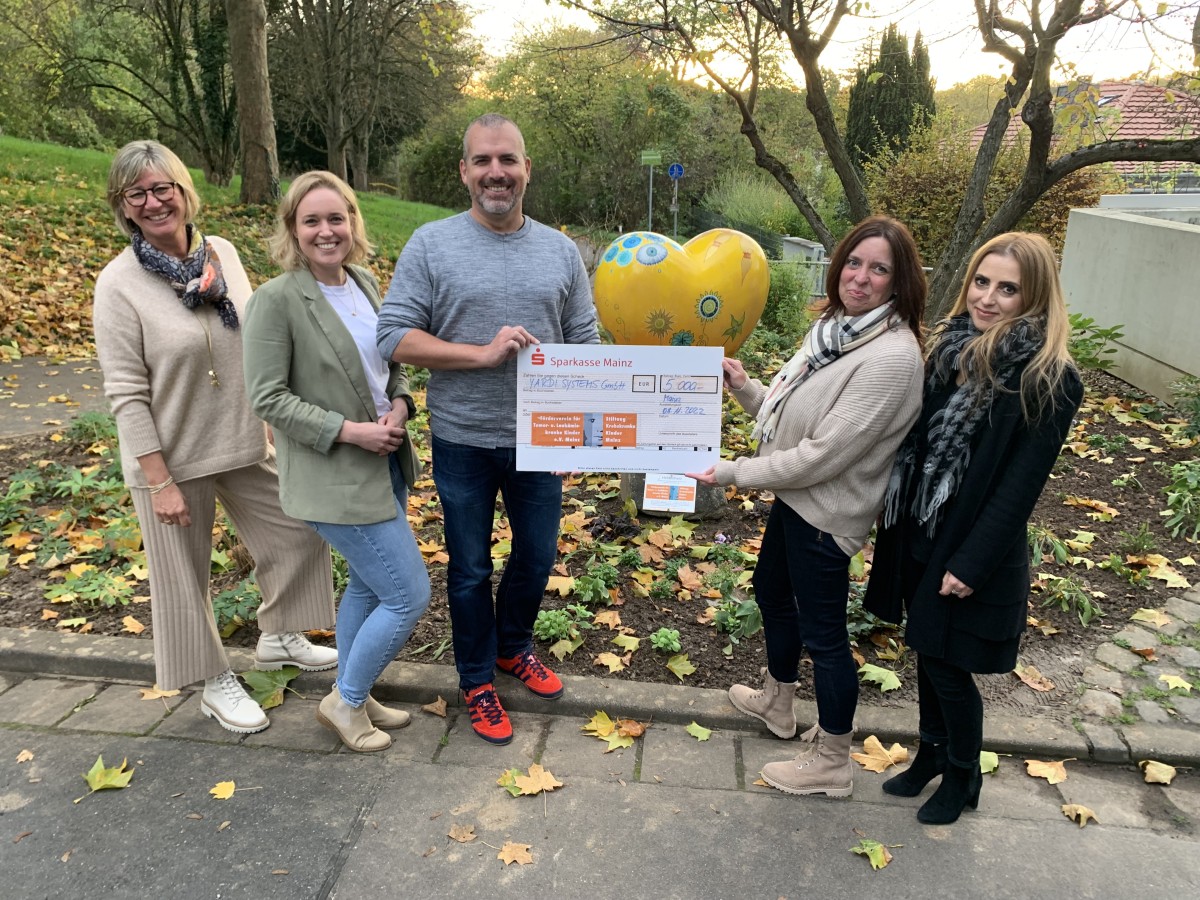 It has repeatedly taken on new challenges and initiated and implemented aid projects for the ward and the affected families.
"It should be a long-term support". Bärbel Welches from Yardi Systems in Mainz emphasised this during her visit to the parent's home with her colleagues, Anne Jankowski and Natalja Kücükdag.
"The fact that the support association is now being so generously supported by Yardi for the third year in a row makes us very happy and also represents a certain reassurance for us in these stormy times," said Andrea Grimme. For more information, please visit krebskrankekinder-mainz.de.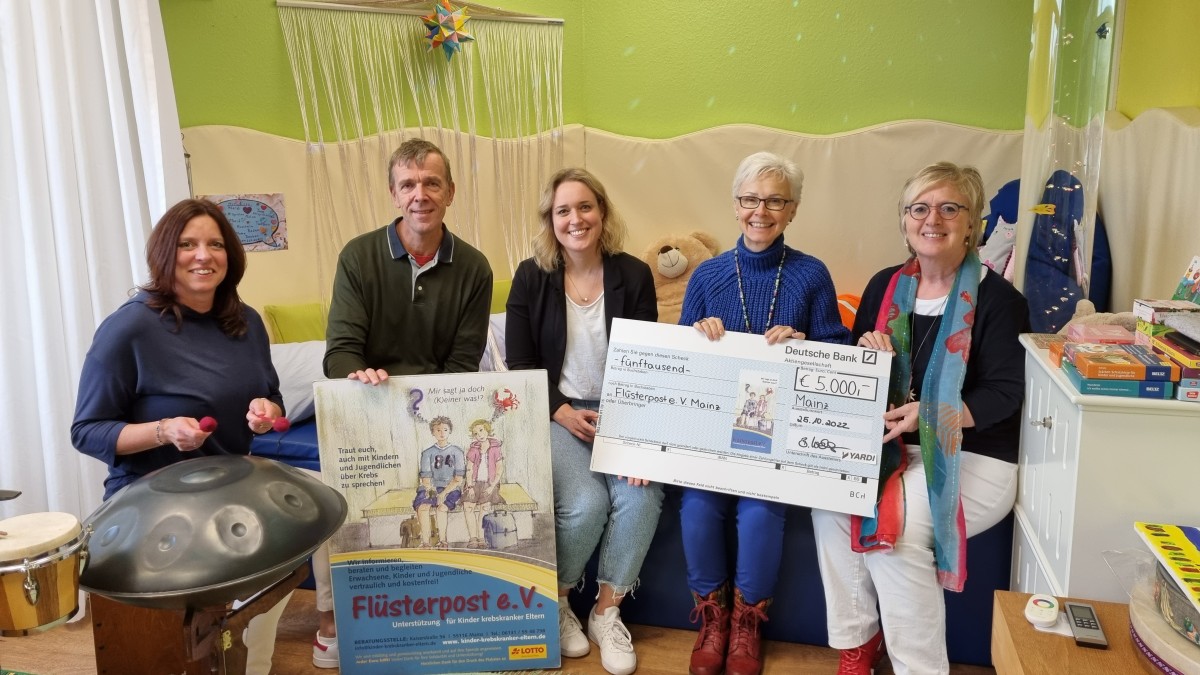 Flüsterpost e.V. is committed to children whose parents have cancer. Children coming to terms with their parents having cancer is often underestimated and not sufficiently considered. Children are very perceptive and notice changes in situations intensively, however, more often than not, they usually don't dare talk about it. Especially if they "feel" that the adults don't openly discuss it.
Children also have the right to information and are much stronger and more resilient than adults believe. Flüsterpost e.V. encourages parents to have open conversations inside and outside the family. If possible, all participants should be able to express their thoughts and feelings honestly. Support for children of parents with cancer informs, advises and accompanies adults on all questions and concerns about the "family diagnosis" of cancer.
"Thank you very much for considering us again and for supporting us with your generous donation this year – your solidarity with Flüsterpost e.V. is extremely valuable to us! In accordance with our statutes, we will use your donation to promote youth welfare," said Anita Zimmermann. For more information, please visit kinder-krebskranker-eltern.de.