Real Estate Roadblocks
By Yardi Blog Staff on Jun 12, 2022 in Global
Three things are holding back the world's commercial real estate sector, says Kylie Davis, president of Proptech Association Australia.
"Our commitment to Excel spreadsheets and filing cabinets and whiteboards," are roadblocks to a real estate revolution. And this "very inefficient and expensive" commitment is holding real estate companies back from squeezing more value from assets and creating better experiences for customers.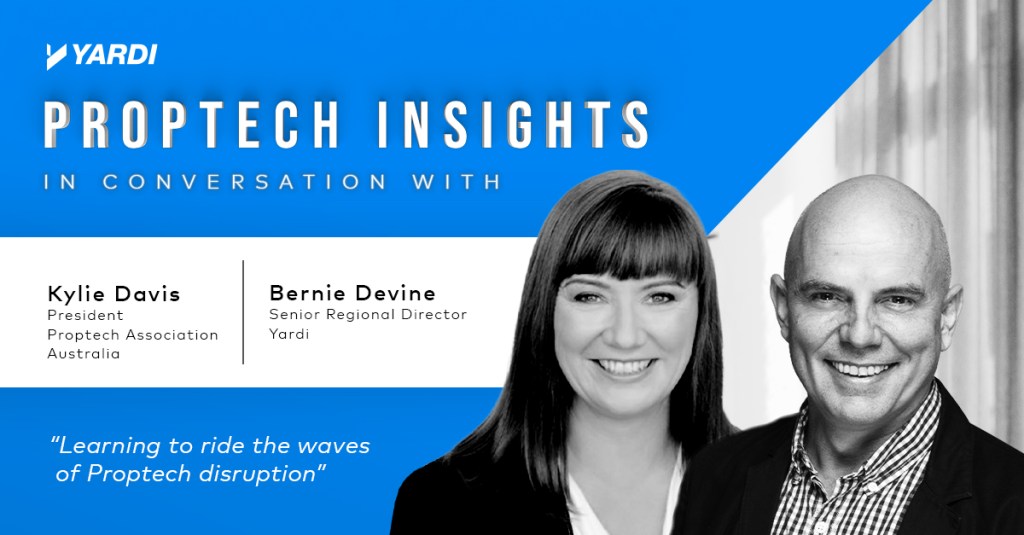 Davis, a serial entrepreneur and futurist who advises several proptech start-ups, recently sat down with Bernie Devine, Yardi senior regional director of APAC, for a chat.
Property technology – or proptech for short – has been growing at a "phenomenal" pace over the last two years, Kylie said. Proptech Association Australia has identified 18 separate transactions worth at least AUD$274 million since late 2019 alone, as some of the nation's largest landlords and most influential media companies accelerate their investment in technology.
Proptech may attract the headlines, but scratch below the surface and "really it's about getting the industry to change," Devine added.
Real estate is certainly resistant to change. Nearly half of Australian real estate companies still use spreadsheets for valuation reporting, budgeting and projections and 52 percent depend on spreadsheets to undertake benchmarking and performance analysis, according to the latest Yardi/Property Council of Australia Proptech Survey.
Why is an industry committed to efficiency and asset optimisation holding on, so stubbornly, to spreadsheets?
Change can be "painful and scary," Davis observed. The long development and sales cycle in the commercial real estate sector can be a "real killer of innovation." Fear of failure plays a part, Devine added. "It's also a question of what to do first."
But Covid acted as a catalyst for widespread technology adoption, and "convinced the unconvinced", Davis said. She is excited about the potential for the commercial sector to convert "analog assets" –everything from lights and air-conditioning – into "data streams that can be interrogated."
Davis pointed to several inspiring examples. AI Assets recently tagged more than two million assets in 1,500 Australian buildings in less than a year – 80 per cent faster than with the traditional pen and clipboard method and with a fraction of the people.
Exergenics, uses big data, AI and algorithms to optimise HVAC systems, extracting "two or three per cent" more efficiency from every unit. This translates into hundreds of thousands of dollars in savings over the life of a building, not to mention carbon emissions.
The outcome will be smarter buildings, but more importantly, better experiences for the user. Proptech "promotes the idea of a building as a device," Devine added.
Where do real estate companies start when they are dipping their toes into the technology waters?
Devine's "rules of the road" start with some simple questions: Whose problem are you trying to solve? And who perceives the most value in solving that problem? "And then bring together the data and process to solve the problem," Bernie concluded.
Click here to watch the latest instalment in Yardi's Proptech Insights.