Key KPI in LA
By Leah Etling on Aug 17, 2020 in Giving
Yardi is proud to support the community outreach of clients like the Housing Authority of the City of Los Angeles (HACLA). Their non-profit Kids Progress, Inc. (KPI), supports social service programs that enhance quality of life and ensure long-term academic and economic success for residents in HACLA's public housing developments.
Founded in 2002, five core components of KPI's work include the promotion of workforce development and lifelong learning, education and youth development, health and wellness, safety and security, and civic engagement. The KPI Scholarship program is designed to support the youth living in HACLA's public housing developments who are heading to college.
"We recognize that college is an important tool for financial and social mobility, not only for the youth themselves but for their families as well," said Jennifer Thomas Arthurs, vice president of KPI and deputy assistant director of strategic initiatives for HACLA. "Yardi has been a long-time partner and supporter of HACLA with its software services as well as through the Section 3 program."
The scholarship program supports and celebrates graduating seniors from HACLA's Section 8 program and public housing sites who are transitioning to college.
This is the first year that Yardi funded scholarships for the program, providing scholarships for three rising college freshmen. The selected scholars, who all live in public housing, will be attending UC Merced, UC Irvine, and Cal Polytechnic State University, San Luis Obispo.  Students selected for awards must have a minimum of 2.5 GPA, be active in community service and enrichment activities and submit letters of recommendation as well as essays.
The program provides a one-time scholarship to high school seniors who are going to attend either trade/vocational school, 2-year colleges and 4-year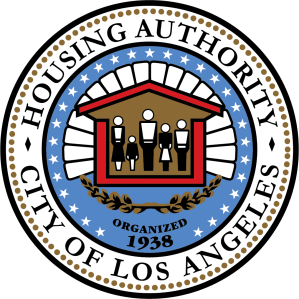 colleges. Since 2013, the program has awarded a total of $172,000 in scholarship funds and grown significantly over time. To provide some context, in 2013, there were only 7 scholarship recipients and the total awarded was $3,500. This year, HACLA/KPI selected 29 recipients and awarded $38,000 in scholarships.
Other 2020 scholarship awardees will be attending El Camino College, Yale University, UC Berkeley, UC Irvine, San Francisco State University, CSU Dominguez Hills, CSU Chico, UC Merced, Cal Poly Pomona, CSU Los Angeles, UC Santa Barbara, CSU Northridge, Cal Polytechnic State University San Luis Obispo, UCLA, Los Angeles Southwest College, Texas Christian University, and Lycoming College.
"In previous years, Yardi has supported HACLA youth in other ways, for which we are very grateful. In 2017, Yardi made a $50,000 donation that was specifically used for out-of-school learning opportunities for the children at our William Mead site, which supported the work of the Boys and Girls Club there. This year, we were so excited to have sponsorship of 3 scholarships and have Yardi Senior Sales Director Jeff Bischoff provide remarks at our virtual event," said Arthurs. "We hope to continue this partnership with Yardi and to support and celebrate more college-bound scholars together."
HACLA scholarships were presented at a virtual event due to the COVID-19 pandemic. "Because many graduations were cancelled and there was so much uncertainty about how college classes will be delivered this Fall, we felt it was still important to gather to celebrate this year's awardees and provide them with the opportunity to hear from compelling speakers, from each other, as well as from a 2019 awardee about the challenges they may face going into this new phase of their lives," Arthurs noted.