Zaria Lane
By Katrina McDowell on Sep 28, 2023 in People
Yardi's global offices make essential contributions to property management and investors worldwide. Today, we introduce Zaria Lane, technical account manager for Yardi Breeze Premier, out of the Dallas office.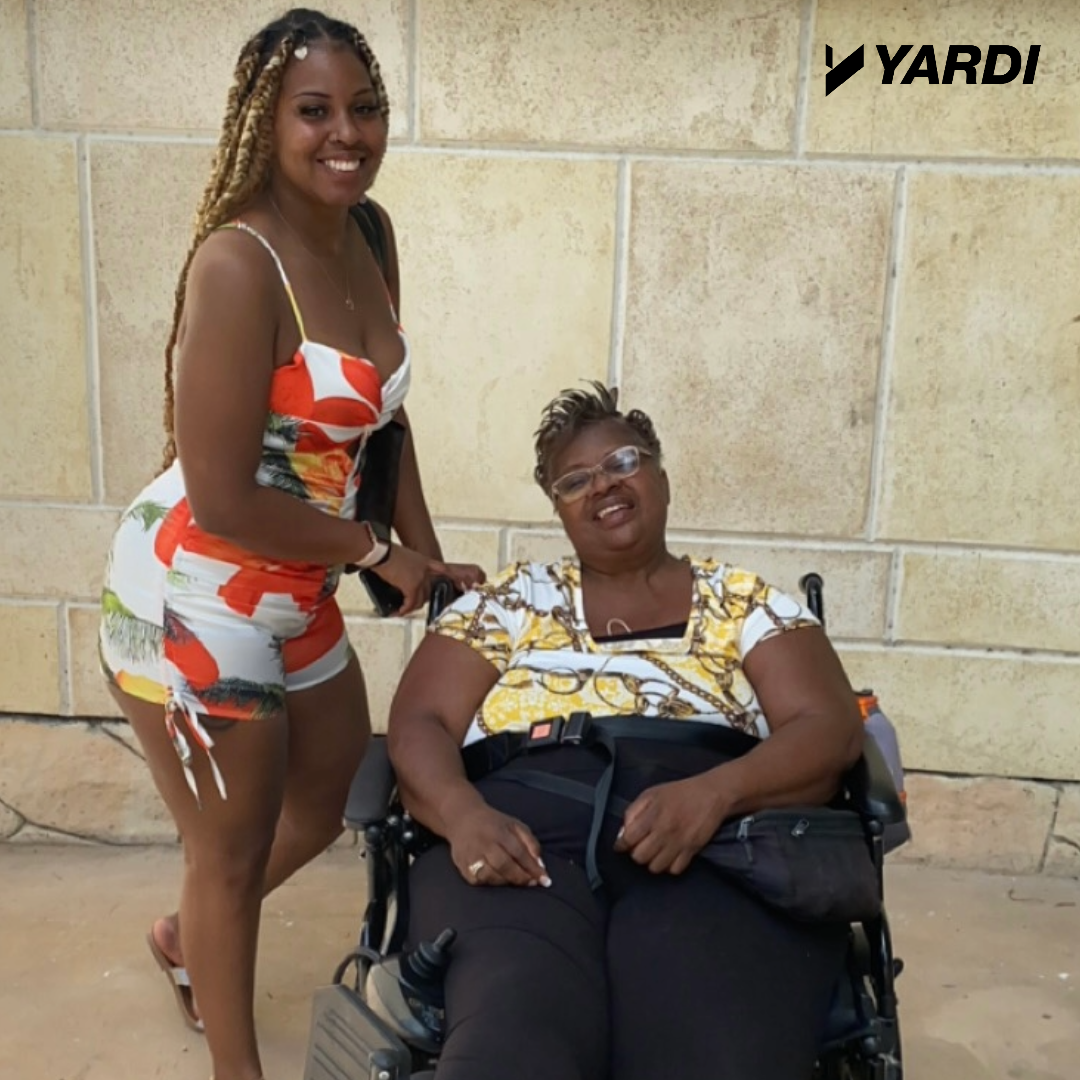 Meet Zaria Lane
Zaria Lane marked her sixth anniversary with Yardi this past July. She started her career at Yardi in the call center, then moved to various departments before working with Breeze Premier in 2019, working from associate technical manager to implementation technical account manager. Lane ensures she is organized and prepared to accomplish her daily goals.
"Organizing helps me stay on my toes and feel more confident when presenting information to my clients. I also love to prepare for every scenario before I meet with clients," said Lane.
Welcoming Work Environment
Lane enjoys the inclusion of Yardi and having a welcoming feeling from all she has worked with.
"I enjoy how the company creates events where employees from different teams and departments can join to socialize. To me, it creates an even more comfortable workspace as our workers don't have to feel that they are working with strangers and allows us to be more willing to work with others," shared Lane.
Lane graduated from Texas A&M University with a BS in Psychology and never expected to work as a technical manager. Still, she learned the system quickly, making her feel more comfortable learning new information. Between the welcoming work environment and increased productivity, Lane thinks hard work pays off and is based on work efficiency, not tenure.
"I am excited to see the company grow even more, and I love that I will be a part of that growth," Lane shares.
Yardi is hiring globally! Interested prospective employees can explore opportunities on the Careers site.
Dallas Cowboys Fan
Lane spends time outside the office traveling, working out and spending time with her friends and family. Since the pandemic, she's encouraged herself to get outside and run two miles daily.
"I enjoy the fresh air of running on the trail and walking my dog daily," shared Lane.
On the weekends, Lane helps with her grandmother, who has Lupus and her mother, who has MS. She loves doing adventurous activities such as ziplining, snorkeling, swimming in the ocean and riding on ATVs. She's an avid Dallas Cowboys fan through the ups and downs, and her favorite players are Tony Pollard and Micah Parsons.
Learn more about the dynamic members of #TeamYardi on the People page.