EV Tech
By Joel Nelson on Feb 26, 2023 in Energy
Electric vehicles – and their charging apparatuses – are a hot topic. With electric vehicles accounting for only about 6% of U.S. new car sales in 2022, the country is one of the world's largest markets for EVs.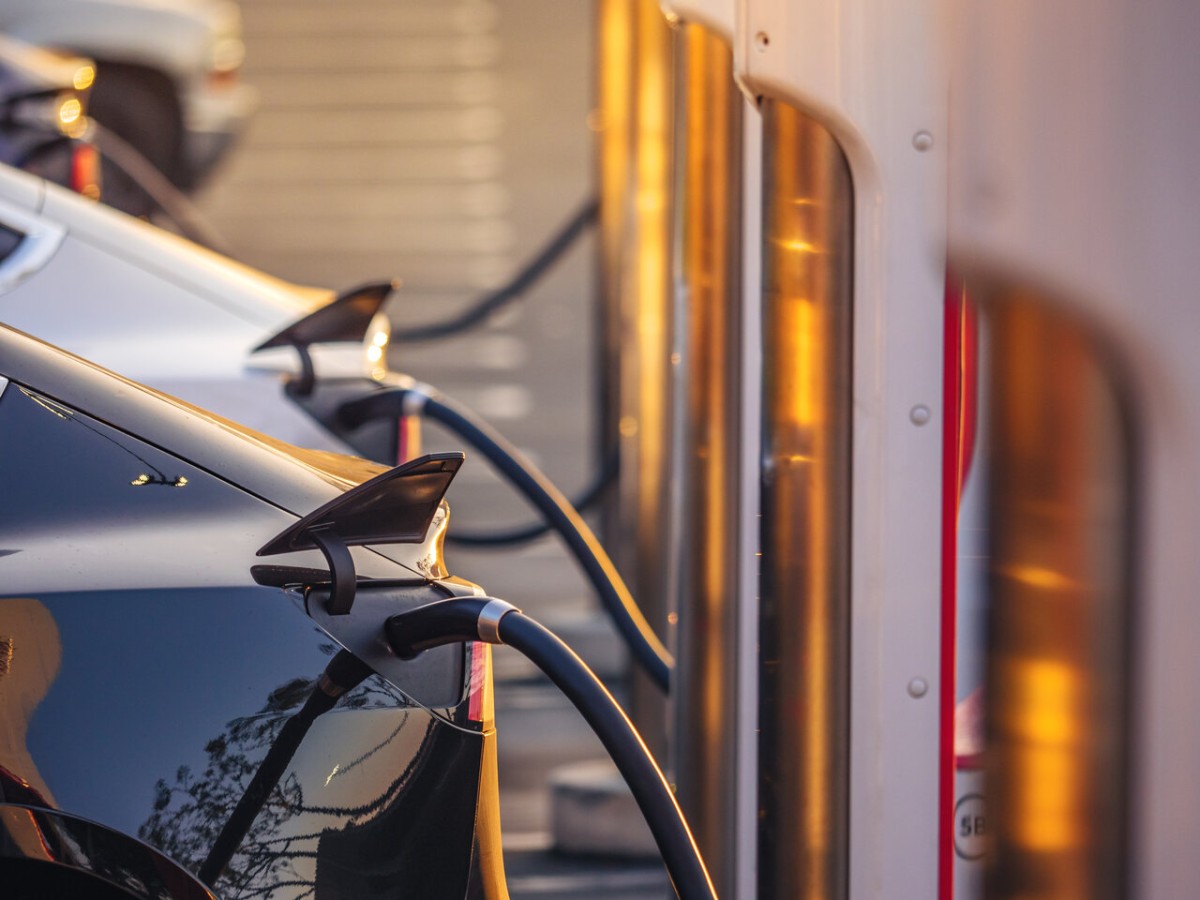 The federal government has set a goal of 500,000 EV charging stations at apartment buildings, public parking lots, roadways and other locations by 2030, up from 133,000 in 2020. At that point half of all road vehicles could be electric, if the government's target is met. Owners of EVs, which use rechargeable lithium-ion batteries, spend 60% less each year on fuel costs compared to drivers of gas-powered cars, according to a Consumer Reports study in 2020.
The federal government, most states and the District of Columbia offer tax credits and other incentives to install charging stations. California, for example, has provided $1.2 billion to build the infrastructure for EVs across the state. The state will also adopt regulations requiring EV charging station installation in the parking facilities of buildings, including hotels, multifamily buildings and nonresidential development, by 2025. Other states, including Arkansas and Florida, offer rebates for EV charging station installation and EV purchases.
Approaching essential status
One outgrowth of these and other trends is that EV charging stations are evolving into an essential asset for property managers. By installing EV charging stations, retail business, offices and workplace property managers gain opportunities to attract customers and tenants by demonstrating "their commitment to new technology and innovation," says industry resource Property Manager Insider.
"For multifamily and commercial properties, … the availability of reliable EV chargers is not just a nice-to-have, but a vital factor for retaining and attracting residents and tenants," adds CleanTechnica, a clean energy news source.
Key steps that property managers can take to stay on top of the EV evolution include understanding the charging plug types, speeds, fees, payment systems and pricing information. For commercial spaces with retail tenants, for example, the speedier charge time offered by these stations could be an ideal fit for their visitors' on-the-go needs. Fast chargers are especially useful for properties along major transportation corridors, allowing people to power up cars quickly while on road trips or other lengthy commutes. People in residential properties, on the other hand, tend to remain in place longer night and might be satisfied with slower charging capability.
Some properties offer charging stations free wile others might require credit card payments based on usage.
Potential benefits of onsite EV chargers include attracting EV owners and employees to buildings, increasing home property values, improving a company's perception among investors and creating a new revenue stream.
"Enticing tax credits, expanded car model options and high gas prices are all contributing to an increased number of consumers making the switch from a gas vehicle to an EV. For property owners and managers, that means the time to plan for EV charging infrastructure is now," CleanTechnica says.
Learn about EV resources from the U.S. Environmental Protection Agency.