Self Storage
By Leah Etling on Jan 23, 2023 in Matrix
National self storage street rates for all unit types continued to decline in December as the demand for housing dropped and seasonal trends took effect, according to the latest Yardi Matrix National Self Storage Report.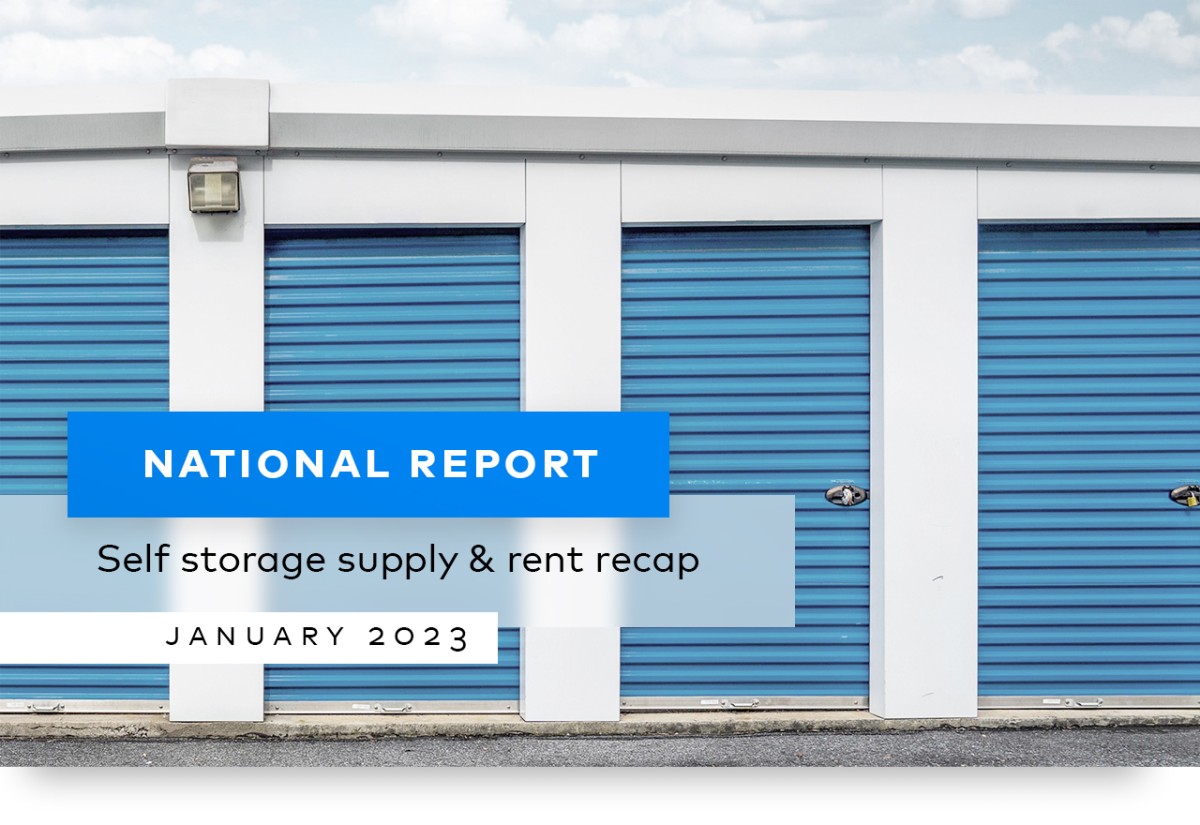 National street rates for 10×10 non-climate-controlled (NON CC) units decreased 2.3 percent year-over-year in December to $126, a $7 drop from their summer peak. Rates for similar-size climate-controlled (CC) units fared slightly worse, dropping 3.4 percent year-over-year to $142, a $10 drop from the summer high.
The decline in street rates in the last half of 2022 was expected due to normal seasonal slowdowns in demand, and overall rates remain healthy compared to historical levels.
"Self storage had a strong year and is well-positioned heading into 2023. Street rates have declined, but operators have focused on increasing existing customer rents to achieve strong revenue growth, outweighing the rise in operating costs," say Matrix experts.
According to market research, operators remain confident in the resilient demand created over the past two years and the ability to backfill occupancy in the spring with higher-paying new customers.
"A rapid rise in development costs, including the cost of debt, will also likely cause a deceleration in new supply in coming years, another positive for owners," states the report.
Learn more about the state of the self storage market nationwide.
Yardi Matrix tracks a total of 4,627 self storage properties nationwide in various stages of development — including 1,789 planned, 812 under construction and 669 prospective properties. Matrix also maintains operational profiles for 29,032 completed self storage facilities across the United States, bringing the total data set to 33,659.
Yardi Matrix offers the industry's most comprehensive market intelligence tool for investment professionals, equity investors, lenders and property managers who underwrite and manage investments in commercial real estate. Yardi Matrix covers multifamily, student housing, industrial, office and self storage property types. Email [email protected], call (480) 663-1149 or visit yardimatrix.com to learn more.