Rents Remain Flat
By Leah Etling on Mar 16, 2023 in Matrix
Multifamily asking rents remained the same for a second straight month in February, at a national average rate of $1,702, according to the new National Multifamily Report from Yardi Matrix.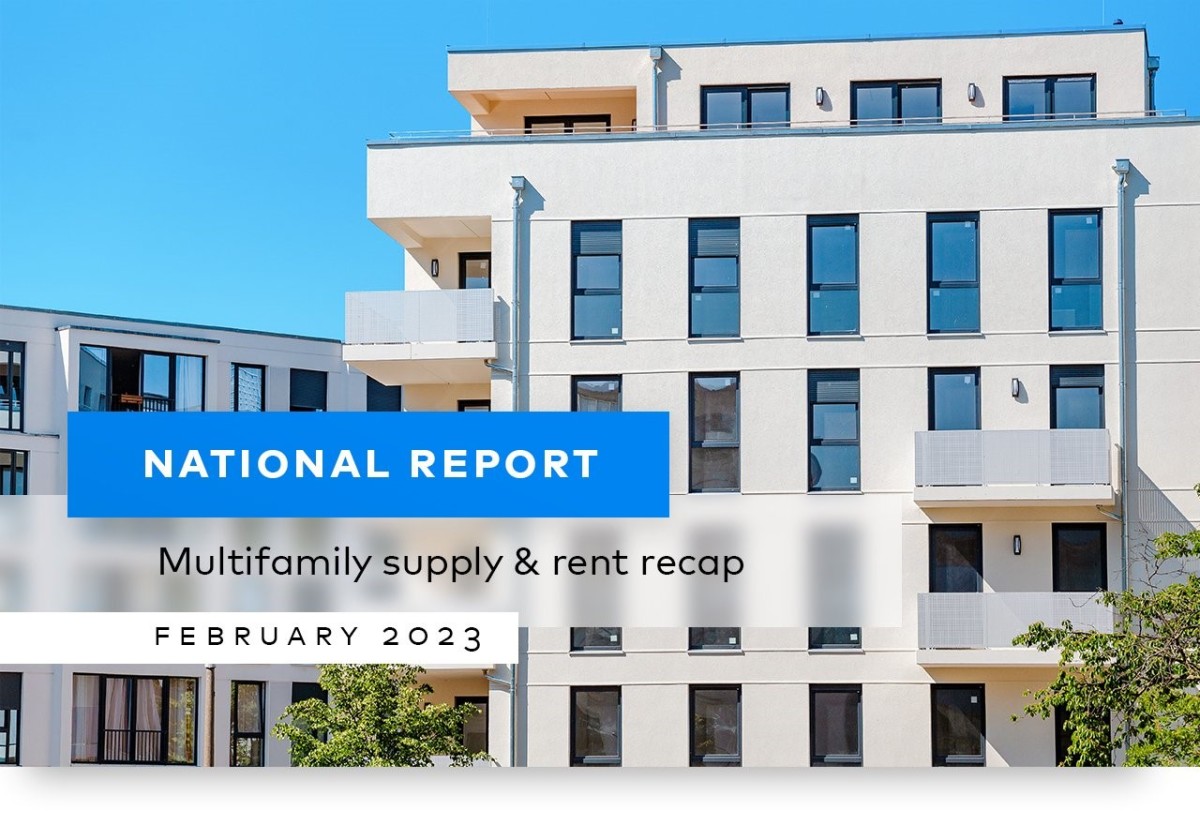 As the economy continues to adjust in the post-pandemic period, year-over-year growth continued its ongoing decline. It is now 4.8 percent nationally, down 70 basis points from the previous month and its lowest level in nearly two years.
Asking rent growth remains positive year-over-year in almost every major metro, but 23 of Matrix's top 30 metros recorded negative growth over the last three months and 17 were negative in February.
"Multifamily rents are playing a waiting game, as rents have essentially leveled over the seasonal winter slowdown," state Matrix analysts, noting that February has historically recorded minor rent growth gains. "The big question is whether demand and rents pick up as normal in the spring. Demand has come down from 2021 levels, though it remains positive in most markets."
Average U.S. asking rents in the single-family rental market were also flat at $2,071. The year-over-year increase fell by 80 basis points to 3.4 percent, far below the 14.8 percent growth rate a year ago.
"Near-term performance will hinge not only on demand-supply dynamics at the local level but affordability and the economy," the report states.
Gain more insights by downloading February's Multifamily Report.
Yardi Matrix offers the industry's most comprehensive market intelligence tool for investment professionals, equity investors, lenders and property managers who underwrite and manage investments in commercial real estate. Yardi Matrix covers multifamily, student housing, industrial, office and self storage property types. Email [email protected], call (480) 663-1149 or visit yardimatrix.com to learn more.