Multifamily Rent Update
By Leah Etling on Sep 6, 2023 in Matrix
Multifamily performance was stable in August, according to the latest Yardi Matrix National Multifamily Report.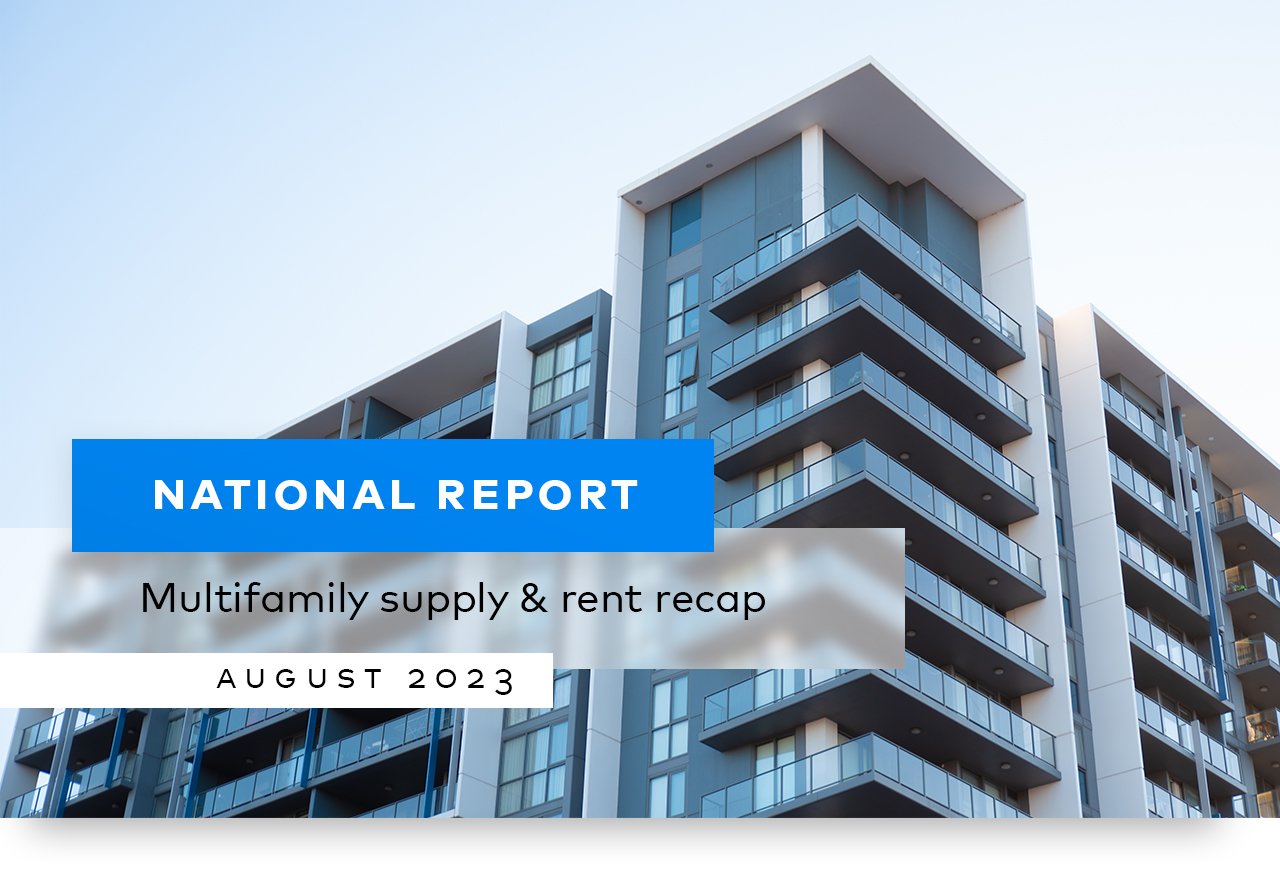 The average U.S. asking rent rose $1 to $1,728, while year-over-year growth fell to 1.5 percent, down 20 basis points from July. Occupancy was also effectively flat.
"Economic growth continues to be stronger than expected, providing a backdrop to consistent multifamily demand. U.S. asking rents rose slightly in August, while occupancy rates remained strong at 95 percent," states the report.
These trends and much more will be discussed Sept. 20 in a multifamily-focused webinar with Matrix experts Jeff Adler and Paul Fiorilla. Sign up here to join live or receive the post-event recording.
In the short term, supply remains a driving factor in rent growth. Most metros with the highest year-over-year asking rent growth, such as New York, Chicago, Indianapolis and San Diego, have weak new development pipelines.
Single-family rents dropped back in August, down $6 nationally to $2,104. Year-over-year, national SFR rent growth fell 70 basis points to 0.5 percent.
According to the report, some 190,000 multifamily units have been absorbed in the U.S. through July. That figure is below the record-setting year of almost 600,000 in 2021 but is otherwise a healthy pace.
Among the top 30 Matrix metros, absorption in absolute numbers in 2023 has been led by Washington D.C., Phoenix, Miami, Chicago and Denver. As a percentage of stock, Charlotte, Tampa and Nashville are among the metros that have performed the best so far in 2023.
Gain more insight in the new Yardi Matrix National Multifamily Report.
Yardi Matrix offers the industry's most comprehensive market intelligence tool for investment professionals, equity investors, lenders and property managers who underwrite and manage investments in commercial real estate. Yardi Matrix covers multifamily, student housing, industrial, office and self storage property types. Email [email protected], call (480) 663-1149 or visit yardimatrix.com to learn more.