Drive More Traffic
By Geneva Ives on Jan 12, 2017 in Marketing
Remember when property marketing was all about foot traffic? Not anymore. In this digital era, an increasing number of apartment seekers start their search online, long before they ever set foot in your leasing office. And the most recent NMHC Kingsley Renter Preferences Study showed that 80% of renters visited the community or company we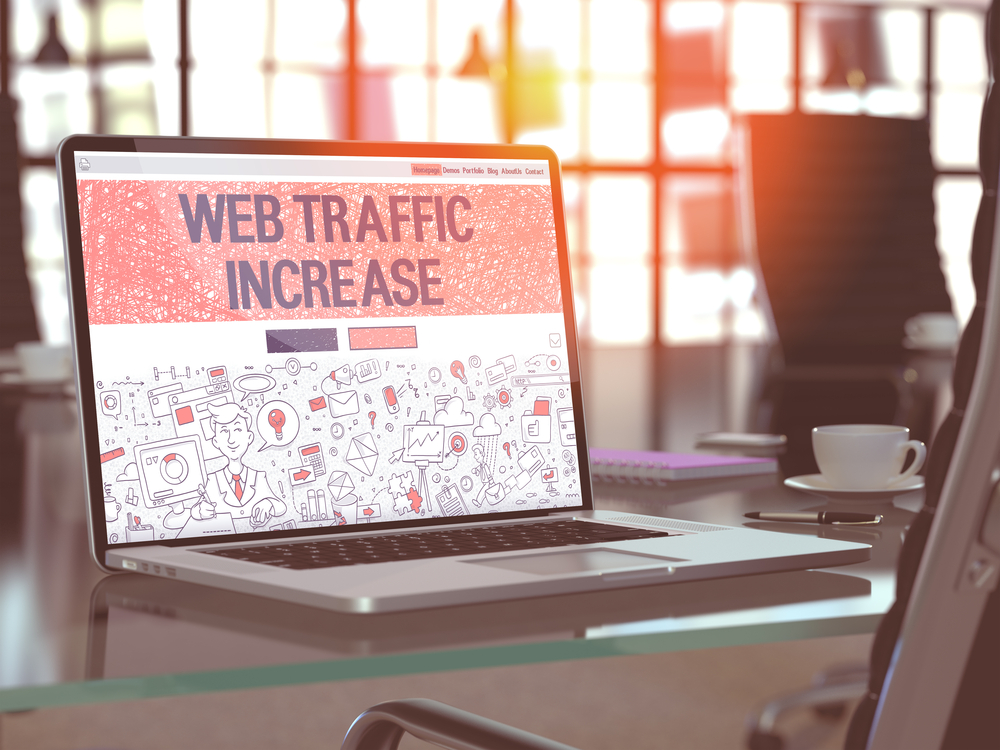 site during their apartment search.
As a savvy property manager, you already know that online is the name of the game. And you've got a website for your property. But how do you get people to visit it? Not everyone has the budget or staff for paid search ads. Fortunately, that's not the only answer. Here are three inexpensive things you can do to drive more traffic to your property websites.
Go Mobile
First things first, you can't get traffic if it can't find you. Not only is a mobile-friendly website important for easy viewing from a phone, it's also critical to help your site get found during mobile searches. In fact, did you hear about "Mobilegeddon" in April 2015? This was when Google updated its algorithm so that only responsive websites appeared in mobile search results.  A lot of US businesses lost search traffic because they weren't mobile friendly. Don't let that happen to you!
First, update your website to a responsive design that works on any size screen to make sure it appears in all search results. Then be sure to include important details that mobile searchers may be looking for near the top of the page. Give them easy access to your phone number, office hours and vacancies.
Brand Everything
Your property website is one of your most powerful marketing tools. Are you using it to your full advantage? It's time to put your website address on everything – and we mean everything. Pens, business cards, mailers, newspaper ads, mugs… if it's printed, your url should be there. It's an easy way to stay top of mind in your community and make sure you are driving traffic to your website from multiple sources.
And don't forget your email signature! An email signature is a simple tool that many business owners neglect to use. Creating an email signature is like adding a miniature advertisement to every message you send. In addition to your name and contact info, include your logo and a hyperlink to your website. You can even add links to your social media channels. Keep reading for more on that subject.
Get Social
Think of social media as a free place to promote your business. On any channel, you have the opportunity to share not only posts, but also a link to your website. Paired with great photos, social media posts can compel people to check out your site, community and available units.
Facebook and Twitter profiles will help you get found on social media and in searches. But you can't forget the "social" component. Be active, add people on Facebook, follow people on Twitter and be genuine. Share local content – you'll become a neighborhood resource – and engage with other users' posts. Anytime you get people to talk about your properties and interact with your social accounts, it's going to help your business.
Bonus: Don't Do This!
Don't scare visitors away with a bad user experience. Keep design clean, pictures big and copy short and to the point to make sure prospective renters can find the information they need about your property. You might have a great location, good prices and wonderful amenities, but if they can't quickly see that for themselves, they'll move on before you have a chance to impress them!
Where do most of your website visitors come from? Do you use Google Analytics to track traffic sources?