New Authoring Features
The eLearning authoring toolset continues to expand with new link types, granular coloring options and an enhanced Vimeo interface complete with search functionality. But that's not all – course creation has never been an easier or more vibrant experience.
Simplify the workflow of your page designs using our new Templates feature, or select from our new gallery of customizable shapes and icons to further enhance the visual element of your content.
Looking for a new way to consolidate long processes or a series of related entries on a single page? Our new Spin Wheel interaction provides an animated and engaging method for bundling and delivering key information to your students, with customizable styles, colors, and more.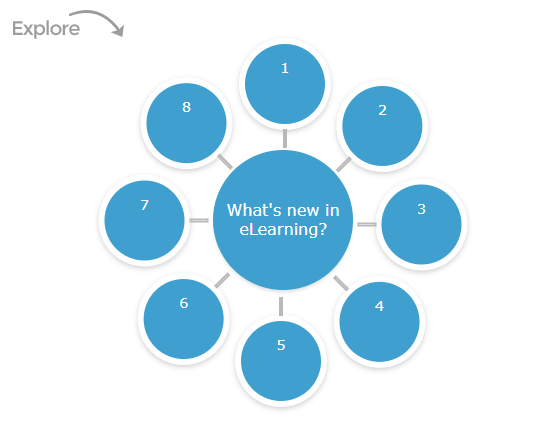 User Notes
University administrators can now create, attach, and consult private notes for any of your eLearning users. Leverage individualized messages and reminders for more effective performance assessments, communication, and student accountability.
Enhanced SSO Management
Our new SSO management solution introduces Yardi One support, as well as automated and simplified set up, management and troubleshooting processes for enhanced reliability.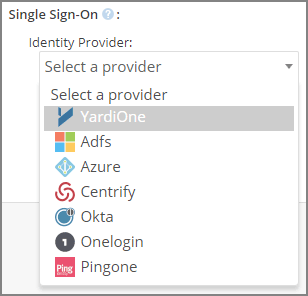 Upcoming features
Course Materials – Each course now contains its own repository for any supplementary links, documents or other materials you feel are necessary for ensuring your students get the most out of their eLearning training.
Resource Enhancements – Customize and create Resources in your university using the full authoring toolbar, including Snapshots and Revisions. Resources now include a default media folder and modifiable permissions to suit the needs of your different User Roles.
Letters – eLearning Letters have received a significant upgrade and redesign, including a new protected table structure for letter templates sure to grab the attention of your users. Additionally, you can now send and receive sample letters to ensure that your sleek designs are ready for sendoff.
User Impersonation – SuperAdmins now have the ability to impersonate and perform actions as any user in the university. A great tool for troubleshooting user issues and testing permission sets.