Free virtual event features hundreds of on-demand classes and automatic preregistration
SANTA BARBARA, Calif., Feb. 22, 2022 — As a special gesture of appreciationto its clients, Yardi® will offer the Yardi Advanced Solutions Conference as a free virtual event March 8-10, 2022.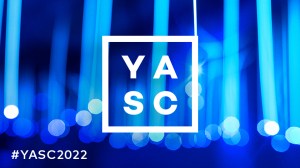 YASC Global is a worldwide platform for learning and business growth. More than 200 on-demand classes, spotlight sessions and executive client panel discussions give property owners, managers, investors and others the latest property management software innovations and industry insights. Attendees can engage in live online chat with fellow attendees and Yardi solution experts and enjoy online social activities.
All clients are automatically preregistered in YASC Global, making it easy for them to connect, innovate and grow in their business.
YASC Global follows three highly successful virtual YASC presentations in 2020 and 2021, which drew tens of thousands of participants from more than 60 countries.
As with previous virtual YASCs, the event will feature customized education content from the Yardi® Aspire platform.
Learn more about YASC activities. Read client feedback on the value of YASC.
About Yardi
Yardi® develops and supports industry-leading investment and property management software for all types and sizes of real estate companies. Established in 1984, Yardi is based in Santa Barbara, Calif., and serves clients worldwide. For more information on how Yardi is Energized for Tomorrow, visit yardi.com.